When I was in high school, I was fortunate enough to see Mark Twain Tonight…twice.
If you want to know why once was not enough, check out the video above of a segment of Hal Holbrook's one-man play about the time that I saw it.  It was easy to believe that we were actually listening to Mr. Twain because of the way that he was brought to life by Mr. Holbrook.  He connected the writer's words from books, speeches, and interviews into a humorous – although always insightful – commentaries on the human condition, religion, war, and politics.
At the time I saw him, he was in his early 40s and he would go on to perform Mark Twain Tonight until he retired in 2017 after 60 years of resurrecting the 70-year-old Twain.
It's always interesting how seemingly routine events can become the pivot on which our entire lives are shaped.  As a senior in Denison University, Mr. Holbrook and his wife were part of a production of great people and it led to the suggestion that he should research and portray Twain in a "Great Personalities" touring shows.  The Twain segment was the hit of the program and even after the Great Personalities play ended, Mr. Holdbrook stayed with it, borrowing props from his grandfather and talking with people who said they had seen and heard Twain in his lifetime.
By 1954, he had fine tuned the program and only two years later, he was performing him on television while acting in a soap opera.  It wasn't long until he would dump the TV program to concentrate on Twain, and a classic performance of our times was born.  He would win a Tony Award and an Emmy Award.
Others tried to emulate his success in portraying Twain, but in truth, Mr. Holbrook owned the role.
The Firm
Fast forward to 1992.  Mr. Holbrook was in Memphis filming The Firm and Shelby County's incomparable film commissioner Linn Sitler invited former Shelby County Mayor Bill Morris and me to visit the set of the movie, The Firm, whose law firm set had been built in an abandoned factory.
After watching the filming of a few scenes, we were invited to join the crew for lunch.    
It was a gourmet lunch, and as we were sitting down with our meal, someone asked to join us.  It was Hal Holbrook.   
He was cast in the movie as Oliver Lambert, senior partner of the corrupt law firm at the heart of the story.  He was genial, quiet-spoken, and amiable.  We talked about Memphis; his wife, Dixie Carter's West Tennessee roots; and John Grisham, author of the best-selling book on which the movie was based.
As we continued, someone else sat down.  It was Gene Hackman. 
He cut an imposing presence and friendly demeanor and joined into the warm conversation.  We were told that both Mr. Holbrook and Mr. Hackman often ate with the crew.  Tom Cruise, the star of the film, generally ate in his trailer. 
As the next scene was to begin, we were told that Mr. Cruise would soon come out of his trailer and walk straight to the set.    
We were cautioned not to disturb him, because he had been getting into character.  After sitting with Mr. Holbrook and Mr. Hackman, it all seemed pretentious, considering their considerable talent and filmography.  They simply finished lunch and walked to the nearby set.
The site got really quiet, keeping in mind the admonition not to disturb Mr. Cruise.  His acting as always felt the same from movie to movie but I adhered to the admonition not to distract him.
As he walked to the set with a stony and stern look on his face, it was impossible not to smile when Mayor Morris said as he walked by: "Hey, Tom."
Hal Holbrook died a few weeks ago at the age of 91, and he will be buried in Carroll County in West Tennessee about 115 miles northeast of Memphis at the McLemoresville Cemetery. He will be buried next to his wife of 26 years, Dixie Carter, who was born in McLemoresville and died in 2010.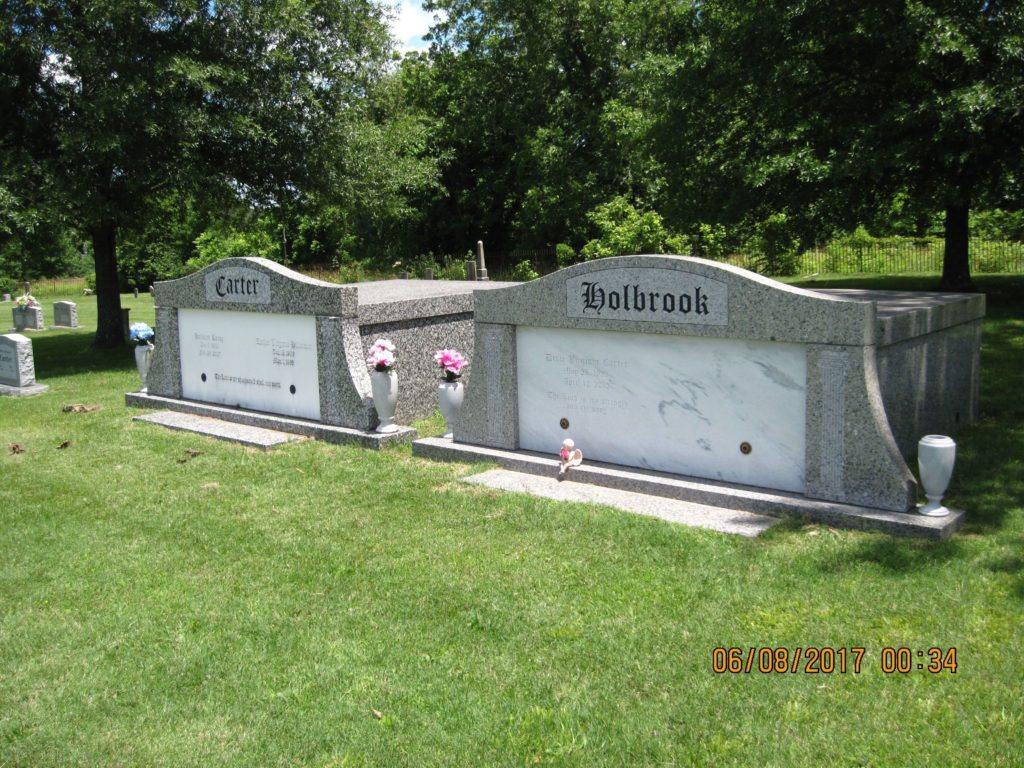 ---