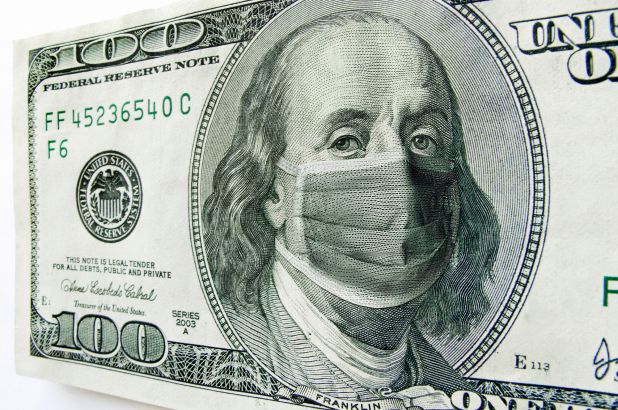 Note: This is the first of two blog posts about the impact of the coronavirus on our region.
If in fact the past is the best predictor of the future, the coming years will not just be difficult, they will be painful.
That's a central lesson for Memphis from the Great Recession.
No U.S. city took longer to return to its pre-Recession level, reaching that milestone in the last quarter of 2016, nine years after the Recession first hit.
Between 2007-2017, the average jobs growth for regions of our size was 9.1%, which compared to Memphis metro's 0.4%.   The New York Times reported that decades of economic progress for African Americans in Memphis were wiped out.
Overpromising and Underdelivering
The Recession dug a deep hole for our community to climb out of.  In just over two years, we lost 40,000 jobs and the GDP had tumbled $4 billion, according to reports by EDGE, the official city-county economic development agency.
EDGE described Memphis' challenges at the time as an overreliance on logistics, a decline in industrial diversity, lack of alignment between workforce skills and industry, weak and underfunded partner R&D networks, sprawl outpacing economic growth, unexploited expansion opportunities, and fragmented initiatives.
Ironically, at the time of its 2014 report, EDGE was a part of yet another fragmentation – the Memphis and Shelby County Regional Economic Development Plan, a partnership by public and private sector and Brookings Institute.
The plan had the customary goals promising to transform the economy, there were the customary strategies aimed at connecting the dots, there was the customary pledge to think innovatively, and yet, like so many economic development plans before it, it overpromised and undelivered.
About all that's left today is a website that doesn't appear to have been touched for four and a half years.
Déjà Vu All Over Again
It was yet another indication of our community's tendency to chase magic answers, and the plan didn't even include the one from a four years earlier – the much-vaunted, highly publicized, and extravagantly funded Memphis Aerotropolis.
By 2016, former Memphis Mayor AC Wharton Jr. took smarter aim, launching the Blueprint for Prosperity to address what he rightly called the "ice on Memphis' economic wings" – poverty.  It truly deserved the adjective bold but he found it difficult to attract the kind of private, public, and philanthropic support that was needed – and it deserved – to achieve its goal of reducing the Memphis poverty rate by 10 points.
Some of the people he needed for success were still chasing the Regional Economic Development Plan, more evidence that we're attracted to the shiny object while falling short in dealing with the structural problems that underpin and are drags on our economy.
About a year and a half after the Blueprint for Prosperity was unveiled, Memphis Mayor Jim Strickland was elected mayor and the anti-poverty plan and all its strategies were jettisoned.
Then, a year after that, one respected research organization reported that Memphis was one of the 10 "least recession recovered cities," and Brookings ranked it #88 out of the 100 largest metros for recovery from the Recession.
Overnight Changes
To say it again, if past is prologue, it will be years before the Memphis region recovered from the era of coronavirus.  The times will be particularly hard for City of Memphis whose budgets will take a direct hit, losing an estimated $40 million in revenues almost overnight, and will continue to lose $10 million a month if the economy remains shut down.
In 2009, when Mr. Wharton was elected mayor, he faced the harsh reality that Memphis' economy was collapsing and the city budget was held together by chewing gum and baling wire.
It was a scramble and it required some creative financial strategies for the Wharton Administration, which in time resulted in a clearly politized reprimand from the state comptroller and much criticism from some City Council members, including Mr. Strickland who honed his fiscal hawk reputation with regular volleys at the mayor.
More Help This Time
Here's hoping that projections for the post-coronavirus period will be less stressful than the years following the Great Recessions.  Mayor Strickland is about to find out.
There are a couple of things the current mayor may have on his side.
This time, there's money from the federal government to support local governments although the funding will never offset revenue losses.
In addition, in the Wharton era, the Republican Congress blocked President Barrack Obama's request for more than a trillion dollars in stimulus, but this time around, with Republican Congressmen and Senators lining up behind President Donald Trump as part of their own political self-interest despite the 70 days that were wasted as a result of his inaction and denial.
Such is the price of ineptitude, disrespect for science, the idea that anyone can manage government agencies, and his own vain glory and narcissism.
Torpedoed Economy
Also, this time around, instead of Congress blocking more stimulus help for Americans, there will be more than $6 trillion pumped into the economy when the incentives from the Federal Reserve and the Congress are combined.
John Gnuschke, director of the Sparks Bureau of Business and Economic Research at University of Memphis wrote the unvarnished facts Friday: "Now the CV (coronavirus) has wiped out years of effort—years of job growth and years of hard work by large and small employers in a few short weeks.
"In a great year, Memphis creates 20,000 net new jobs, in a good year 10,000 net new jobs and in a very bad year, no new jobs. In one or two weeks, the CV has wiped out a year or two of job growth. In several more weeks, the impact may set us back five years or more.  Before the CV is over, the losses could offset a decade or more of good economic growth. Small businesses, the source of most new jobs in the nation and Memphis, are being torn from the ground in record numbers and the story is getting worse."
That's why government budgets are only the symptom.  The core problem is the economy, and even more, it is our people.  That's why we'll need more than just an economic recovery plan.  More to the point, we'll need personal recovery plans so Memphians and Shelby Countians can get back on their feet.
Looming ahead of us is the vast unknown.  Just as none of us could have six weeks ago envisioned where we are today, neither can we envision all the possible scenarios that could unfold in the coming years.  But we must try.
Next blog post: What Now?
**
Join us at the Smart City Memphis Facebook page for daily articles, reports, and commentaries relevant to Memphis.