This is Part 2 of a post about the City of Memphis budget challenges.  To read Part 1, click here.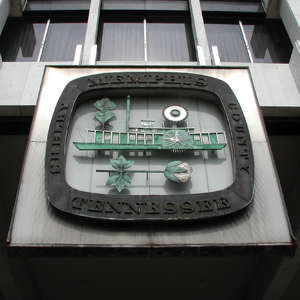 There is a direct line that runs from larger police and fire budgets to Memphis being a city on the bottom rungs of per capita funding for crucial services like libraries and parks.  In a ranking of 20 peer cities, Memphis is #19 in library funding, and in a ranking of 88 cities, Memphis is #87 in parks funding.  For example, Memphis provides $23 in per capita funding for libraries compared to $35 in Atlanta, $37 in Nashville, $74 in Birmingham, and $78 in St. Louis. City funding for public transit falls below its peers, and it would take a $20 million increase in funding for it to move more toward the middle of its peer cities.  In a ranking of 88 cities for per capita park funding, Memphis is next to last with per capita funding of $27, compared to the overall average of $82.
If Memphis is to balance its funding commitment to all of its services, it has no choice but to consider ways to develop a comprehensive crime prevention program and right size the budgets for public safety.
If those intent on lowering the city tax rate are to be successful, they have to find ways to lead the campaign for a comprehensive crime prevention campaign and reduce the size of the police department budget.  If those intent on providing more adequate levels of funding for vital neighborhood services are to be successful, they need to start at the same place.
Broadening the Crimefighting Agenda
One thing is certain: Memphis has to be more than one trick pony when it comes to crime prevention.  There are complementary neighborhood-based strategies that should go hand-in-hand with tough enforcement.  There are ways to reduce enforcement budgets and workforce  without damaging enforcement or without affecting the number of police officers on the street, but it all begins with a strong first step: finding a new balance between police protection and the neighborhood services that contribute directly to lower crime rates and then creating the balanced budget that supports both.
The truth is that an enforcement-only strategy is unlikely to move Memphis out of the top five cities with the highest crime rates.  It takes neighborhood involvement, it takes more activities for children after school, it takes more direct interventions in neighborhoods and the families that live in them, and it takes a war on blight, disinvestment, and deterioration, because they are in truth early warning signs for increased crime.
The other challenge whose time has come is for Memphis to take a clear-eyed look at the impact of payment-in-lieu-of-payments (PILOTs) and to do it free of propaganda and special interest lobbying.  A respected Memphis leader said on a television interview program this weekend that the reason Memphis gives away tax freezes is because we wouldn't get companies here otherwise.
But here's the thing: how would we know?  We rubber stamp tax freezes with abandon and with no consideration of the impact on city budgets and services, not to mention the tax bills of Memphis homeowners.  This year, as some City Council members talk about reducing the city tax rate, it's worth them remembering that if Memphis had the $40 million in city taxes being waived this year, the city tax rate could be about 40 cents less. (PS: Shelby County is losing about $55 million in taxes.)
These days, it's often a moot point any way.  City and county agencies aren't just giving tax freezes to get companies here.  They're giving them for companies that have been here for more than a decade, International Paper being the latest one as the company with $26 billion a year got a $57 million tax freeze (and now there is the request for a $3.5 million pedestrian bridge).  Other cities aren't doling out incentives like we are, but as usual, we are told that everyone is out of step but us.
The Promise about PILOTs
At the end of next year, FedEx is scheduled to start paying about $6 million in county property taxes and $4 million in city property taxes as its tax freeze expires.  That's the way tax freezes were supposed to work, or it was the way it was explained when the program started.  Companies were to get a tax freeze for a specific number of years, and taxpayers were assuaged with the promise that at the end of the term of the tax freeze, the property would be returned to the tax rolls.
That no longer takes place, as companies only have to utter the magic sentence – "we're thinking of moving to Mississippi" – and a totally new tax freeze is approved again.  Thanks to current EDGE policies and procedures, it's pretty hard to imagine that FedEx won't ask for its taxes to be waived for 15 more years.  After all, if one was approved for International Paper, how can EDGE refuse one for the largest private employer in Tennessee?
The comptroller's letter mentioned the overuse of the PILOTs – Memphis and Shelby County approve more than all other major communities in Tennessee combined – but as for us, it seems that when the tax burden is shifted from these corporations to homeowners and small businesses, someone should consider the negative impact on out-migration that results from  higher property taxes that result.
As City of Memphis tackles the tough challenge of developing a budget for the coming fiscal year, it's worth keeping their work in the past as context.  When compared to Germantown, Collierville, Millington, Shelby County, and Bartlett, Memphis delivers its services at the lowest per capita cost.  Only Bartlett is close — $39 per capita more than Memphis.  The highest per capita cost is Germantown, which is $570 higher – 64% — than Memphis.
It wasn't too many years ago that the mayor of Germantown said that her city could give Memphis some pointers on efficiency, but it appears to be the other way around, and with Germantown looking at a 44.5 cent tax hike – a 30% increase – it may be even more so in the future as the true costs of its municipal school district kick in.
In other words, city officials deserve more credit than they get when it comes to budget-making, but this time, all roads to better budgets run through the budget for public safety and shave to contend with the major speed bumps created by $40 million in waived taxes.