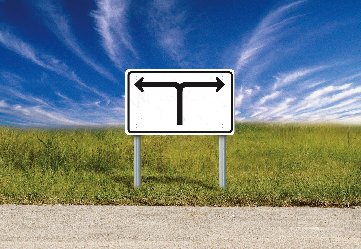 There was yet another announcement a few days ago that was more confirmation of two facts about our community:
First, our current economic development policies and programs are failing, and apologists for present practices and defenders of present strategies should now know it.  Because of it, it's time for a campaign for a new agenda for the future.
Second, contrary to conventional wisdom, the problems here are not Memphis-centric but MSA-centric, because unlike most other regions, the problems in the counties outside the core county of the region are even worse than the languishing economic indicators found in Shelby County.
Here's the latest announcement, which should be another wake-up call: the Memphis MSA unemployment rate of 9.5% is the highest of any region in the U.S. with more than one million people.
That came only a few days after Brookings Institution predicted that the Memphis regional economy will not recover from the recession for three more years, which is longer than any other MSA in Tennessee, Arkansas, and Mississippi. In fact, of the largest 100 MSAs, the Memphis region ranks #82 in economic recovery, and it has fallen from #69 since the last quarter, creating an ominous trend line.
It's the Region, Stupid
Although the media are focused on the sobering unemployment rate, the depth of the problem is even worse, because it's a safe bet that if the number of people who are so discouraged that they are no longer looking for jobs was included, the percentage would be two and a half times greater.
Meanwhile, as we reported earlier this year, of the 51 largest U.S. metros, the Memphis region toppled from #37 to #49 in the percentage of the population older than 25 with college degrees (it was 26.3% in 2006 and 25.1% in 2012);  the Memphis region has fallen four spots to dead last in the ranking of percentage of creative professionals (from #47 to #51 with a decrease from 5.2% to 2.4%); and the Memphis region has fallen from #36 to #46 in the percentage of 25-34 year-olds with college degrees (from 3.8% to 3.6%).
That said, the unemployment rate demonstrates something that is regularly misunderstood about our community.  Our problems are regional in nature – not Memphis-centric.  Unlike Nashville, Atlanta, Indianapolis, and most cities, as you leave the core county here, key indicators like per capita income and educational attainment do not go up.  They go down.
For example, we've all seen headlines that say that Memphis is #1 in poverty.  Actually, the city itself isn't in the top 10 for the highest poverty rates for large cities.  It's #14.  We jump to the top of the list when the whole region is included, because the level of poverty outside Shelby County is unusually high for regions our size.  The region's suburban poverty is #8 when compared to other suburbs and that puts Memphis at the top of the list when it comes to poverty.
The same thing is true for unemployment.  It is a regional problem and calls out for a regional response.
Nobody Wins
Unfortunately, we do not have a tradition like many places for the kind of regional cooperation that comes up with shared plans to attack our problems.  A national report recently spotlighted the poster child for this lack of cooperation: the way that North Mississippi's economic development plan is simply to poach Memphis companies.  The same report criticized Memphis and Shelby County's overuse of tax freezes, and despite the passionate defenders of these policies, it's worth asking why unemployment is high and economic recovery is so slow if tax freezes are so effective.
In truth, the economic development war between the states doesn't really help Memphis and Shelby County – which gives away about $100 million in taxes a year – or Mississippi – which gives away income taxes and other taxes – because paying companies to love you really isn't a long-term strategy for success.
It's yet another example of the attitude of scarcity that defines so much of our local policies and politics.  Rather than an attitude of abundance based on the belief that the pie can get bigger, we treat the pie as fixed, breeding a "if you're winning, I must be losing" approach that limits our abilities to work together to find new answers to old problems.   Chief among them are workforce issues, which continue to be a serious problem for our entire region, particularly when it comes to being prepared for jobs in a knowledge economy.
We have to do something different.  We need something like a regional jobs conference that sets ambitious economic development targets, sets an agenda, defines a plan of action, and does whatever it takes to make sure that our workers can compete with any region in the country for jobs that pay more than the distribution jobs that are now overrepresented in our economic makeup.
Our Regional Agenda
We don't have to start from scratch, because the final report a decade ago by the Governors' Alliance for Regional Excellence (GARE) is still relevant and waiting to be implemented.  Created by a unique tri-state process, the report contains 27 oversized pages of gripping graphics, key facts, an inventory of assets, and recommendations which went to great lengths to identify opportunities for the region to learn how to work together on issues everyone should care about: air and water quality, farmland preservation, tourism, transportation, and workforce development.
We'll never know what would have happened if the recommendations of the report had been pursued, but we do know what happened when we didn't (and defaulted to business as usual): we lost more than 50,000 jobs.
While it is the Memphis MSA that is the regular unit of measurement, we need also to consider ways to reach out to the cities and counties of West Tennessee and to create a coalition for economic growth.  There are few things more graphic – and more disturbing – than a map of unemployment rates in Tennessee.  Counties in red and orange have the highest unemployment rates and West Tennessee is awash in those colors – along with East Tennessee's Appalachia.
The only exceptions are Shelby County, Fayette County, and Madison County.  Of all the West Tennessee counties, Madison County (Jackson) has the lowest unemployment rate in West Tennessee.
Time to Act
Building on the earlier GARE report, we could in fact develop a region known for its quality, not for its cheapness, because quality was the cornerstone for the report's approach. For 20 years, we have been selling Memphis and Shelby County at a discount, as exemplified by the handfuls of tax freezes that are rubber stamped here.  We know of no city in American waiving more taxes than our city and county, and despite troubling economic indicators, we hand out tax freezes in the absence of a coherent, comprehensive, coordinated economic development plan that builds on our unique assets for a future that moves us up from the bottom rungs of the rankings where we now find ourselves.
As we have said often, the regions attracting good-paying jobs and young talented workers are known for their high quality of life and high quality public services.  We need a workforce development plan for both the short-term and the long-term, but the best long term goal is to create a strategy for economic growth anchored in quality.
We've been talking about workforce issues here for 25 years, but we've still not done anything to change things.  Instead, we have created a self-fulfilling prophecy in which we use our workforce problems as the basis for doling out tax freezes but without more tax money, we are unable to make investments that improve our workforce and attract jobs and talent, so we double down on low-wage, low-skill jobs, and it starts all over again.
We need action from our economic development and political leadership.  We need them to convene their colleagues throughout the region for an economic development conference.  We don't need another summit that is a lot of talking with little action.  We have a crisis in our region, and if we are serious about the future of our region, we have to be serious about preparing a workforce that can compete in it.
Begin at the Beginning
A different regional future begins with a reality check.  It begins with being honest about the data and the trend lines.  It begins with the admission that the underpinnings of our economy are weak and getting weaker.  It begins by questioning everything that is now conventional wisdom and reinventing an economic development plan that leads to a more successful future.
Most of all, it begins with the simple belief that we can do better, and that we have to do something.  Now.
What is it they say about doing the same things and expecting different results?