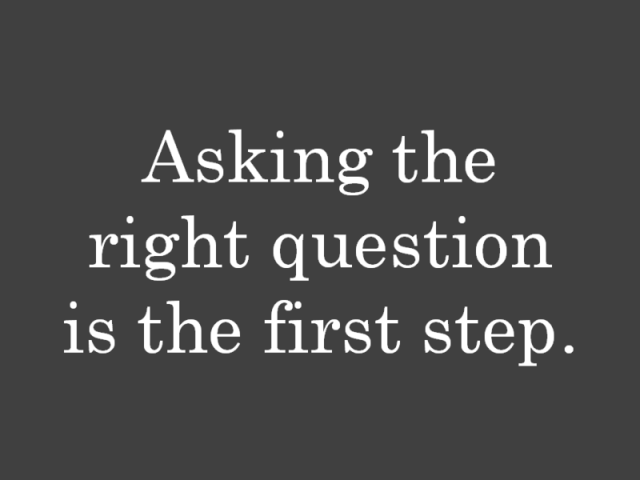 There are a barrage of questions these days aimed at the Memphis River Parks Partnership related to the design of Tom Lee Park, but more and more, another set of questions are beginning to surface, and these are related to Memphis in May.
In recent days, here are some questions that we've heard from people all over the community:
*  Why has Beale Street Music Festival not grown from a largely serviceable local music festival to take its place among the ranks of those recognized as the best in the U.S.?
*  Beale Street Music Festival claims about $60 million in economic activity, so why has it not added a second weekend which is so popular with other festivals in order to double the benefits to Memphis?
*  Why does Beale Street Music Festival lag well behind other festivals by using technology to improve and expand the fan experience?
*  Is Memphis in May becoming a festival version of the Mid-South Fair – enjoyable but predictable?
*  Does Memphis in May have a plan to attract the kind of marquee bands that headline the festivals that show up on the list of the nation's best?
Questions
*  Why doesn't Memphis in May make charitable contributions like Jazzfest in New Orleans and Austin City Limits Festival?
*  Could Beale Street Music Festival catapult into the national rankings for best music festivals if another concert organizer put it on?
*  Where is the plan for Memphis in May to turn into something like Austin City Limits Festival, which over two weekends has four times more economic impact than Beale Street Music Festival?
* What can be done to improve the festival's reputation in and support by the African American community?
*  Has Memphis in May considered that Beale Street Music Festival and the World Championship Barbecue Contest don't have to be held at the same location, limiting the yearly damage to Tom Lee Park from the music festival and doubling the size of the barbecue contest which largely turns its back to the river in the first place?
*  If we're willing to reimagine Tom Lee Park, is anybody reimagining what Memphis in May could be?
Festivals' Support For Their Cities
There are other questions, but these capture the general themes.  We do not get the sense that any of them are produced by malice but in a genuine desire for Memphis in May to be even more than it is today. 
Some of the questions resulted in revelations, at least for us.  For example, we were surprised to learn that some festivals make significant charitable contributions in the cities where they are located.  For example, Austin City Limits Festival last year contributed $5.1 million to fund park improvements across the Texas city.  Over the past 13 years, the festival has contributed more than $35 million.
The contributions to Austin's parks are in addition to the rental fees, maintenance costs, and restoration of the city park where the festival is held. 
The economic impact of the festival, produced by C3 Presents, has been $1.965 billion over the past 13 years.
Meanwhile, the Jazz & Heritage Festival in New Orleans, which produces $300 million a year in economic impact (five times more than Beale Street Music Festival), generates about $3 million a year for its eponymous foundation, which owns the license of New Orleans' public radio station (playing the kinds of music and musicians heard at the festival), runs the free Heritage School of Music, presents four free music festivals each year in the Big Easy, subsidizes musicians across the state, underwrites a music clinic, and documents the region's musical history.  It also funds the Catapult Fund, which partners with four organizations to provide small business owners in the food industry with training.
The Power of Technology
Another revelation for us is the way that cutting edge festivals are using technology to upgrade their experiences, particularly for millennials who expect more than just concerts but a complete experience.  As an SFX Entertainment official put it: "Millennials are the experience generation.  They want you to take them somewhere totally unique." 
Already, music festivals are applying technology in ways that are reshaping the future of their industry.   As Forbes magazine wrote: "Music's intersection with technology is making for some particularly hot new trends that are setting a high bar for innovation while also driving bottom lines in business.
"Some festivals are even partnering with brands to drive the visual appeal. Making its debut at the Electric Daisy Carnival Las Vegas this year, Corona Electric Beach's most-advanced build leveraged the best in audiovisual technology yet, says Alicia Anderson, Senior Brand Manager, Corona Extra. 'Our festival stage, dubbed '2.0,' blended an upgraded architectural design with enhanced audio-responsive graphics capable of reacting to both tone and volume, to deliver a truly immersive and enjoyable music-experience for festival attendees.'"
Futurity added: "Events like the SnowGlobe Music Festival in California, Decadence New Year's Eve in Colorado, and Bestival in the UK's Isle of Wight will share a massive infusion of technology and social media: live streaming to expand views, new perspectives offered by custom-made camera rigs, mobile apps, and wearable listening systems that customize a user's experience, and scannable RFID wristbands that help reduce wait time and limit ticket fraud."
Interactive Festival Experiences
It's a tantalizing glimpse into the future of festivals that see their jobs as innovating the concert goer experience. 
A United Kingdom tech magazine wrote: "Technologies which bring festival-goers closer to the action during and after events are set to be a game-changer.  VR in particular gives brands and acts the ability to forge meaningful connections with attendees. 360-degree video and binaural audio, for instance, can both be used to create more visually and audio immersive experiences. US music festival Coachella, for example, launched a VR app. All ticket holders received a Google Cardboard VR headset through which they could view performances, engage with 360-degree panoramic video around the festival grounds and also watch VR experiences created by other festival-goers. This enabled Coachella to reach beyond the boundaries of the festival grounds and for its content to live on beyond the event itself."
Panorama announced the addition of The Dome, a spherical theatre which organizers say is a giant VR experience that brings together vision and sound to create a immersive experience.  Panorama includes THE LAB, an interactive experience that combines technology, artistry, and design, created exclusively by New York City–based artists. THE LAB places experiential digital art at the heart of the festival, with five interactive installations and a massive 360-degree virtual-reality theater. THE LAB, powered by HP, is a playground of music and technology that can only be experienced at Panorama.
All this is to say that music festivals are branding themselves in a highly competitive environment through the use of technology, and there's no reason that Memphis cannot be at the edge of this technological revolution in music festival experiences.
Bolder Aspirations
Although Memphis is finding its way into the buzz about cities on the move, generally, Beale Street Music Festival does not make the list for the best music festivals although some in much smaller cities do.  Perhaps, it is in pioneering the marriage of the music festival and technology that our festival can position itself more strongly on the national stage.
Let there be no mistake: those of us who support a great Tom Lee Park also support a great Memphis in May.  We don't presume to know the answers to all the questions we're hearing these days about how to transform the festival into a top tier one, but hopefully, someone is. Addressing the forces and opportunities that can transform and position its events for the future can prevent it from becoming too predictable to climb up the lists of great music festivals and barbecue contests.
There is a way for Memphis in May to live up to the bolder aspirations that most Memphians have for it, but it requires innovation, new thinking, and new technology.  It begins by asking different questions like the ones being heard in the community.
**
Join us at the Smart City Memphis Facebook page for daily articles, reports, and commentaries that are relevant to Memphis.