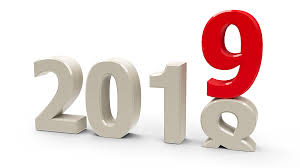 In the late 1980s, Shelby County Mayor Bill Morris, ever the salesman and motivational speaker, was fond of saying: "If you are not excited these days about Memphis and Shelby County, you should get to the doctor to check your pulse.  You may be dead."
We thought of those words in recent weeks – as wishful as they were realistic – as Memphis seems to have shaken off more than a decade of lethargy and is showing signs of momentum – to borrow Memphis Mayor Jim Strickland's favorite word – in so many areas.
Memphis was among the handful of cities that were the last to return to their pre-Great Recession levels, and while it took a decade to get there, it seems that there is finally movement driven by improved market conditions and the loosening of investment capital.
Memphis regularly trails the rest of the nation in the results from upticks in the economy, and with prospects for an economic slowdown in the coming year, a prevailing hope is that the ambitious and exciting projects announced in recent months can get under way before that happens.
Despite budgetary pressures, city government is managing to lead on several key projects, particularly the ambitious plan to transform the 19th century riverfront into a 21st century one known for its active and dynamic experiences and to activate the Fairgrounds into a youth sports center.  While commercial projects get most of the headlines, there's equally exciting momentum in the nonprofit and philanthropic sectors, which have had outsized roles in keeping Memphis from succumbing to the effects of the Recession.
Projects Abound
We wrote in our July 23, 2018, blog post that we are on the verge of a new downtown.  In addition to the riverfront, there is the massive $250 million South City redevelopment project; the relocated $110 million Memphis Brooks Museum of Art; the 550-room, 26-story Lowes Hotel  that could become the centerpiece for a $1 billion development (the downtown Sheraton Hotel has filed a lawsuit challenging the public incentives for the new hotel despite the fact that its hotel received its own public incentives when it was built); the $175 million reboot of the Memphis Cook Convention Center (will it ever be possible to remove Cook from its name?); and that's not even mentioning the $1 billion being spent at St Jude Children's Research Hospital or the hotels springing up all over downtown.
In the five months since that post was written, there have been even bigger announcements, notably the almost $1 billion Union Row development, and a number of apartment complexes in the works for Midtown where they are especially encouraging signs that even some difficult sites are attracting investment, projects like the $14 million, 108-unit Madison@McLean by the venerable and respected Memphis firm, Makowsky Ringel Greenberg, being built across from the Gilmore; the $21 million, 217-unit apartment at 1544 Madison which included some of the city's most active developers in a partnership that includes the Orgel Family LP, Three Madison Investments, Berlin Boyd, Adam Slovis, Benjamin Orgel, Jay Lindy, and Michael McLaughlin; and the Poplar Arts Lofts, a 120-unit apartment building on Poplar between Tucker and Rembert.
These are at various stages of development and of neighborhood input into designs, but as Brett Roler, vice-president for planning and Development at the Downtown Memphis Commission, has said, connecting downtown to Overton Square with a vibrant Madison Avenue can knit together an important artery for Memphis.  The really good news is that with just the announced and projects under way, midtown will add 1,200 families in the near future.
Meanwhile, Broad Avenue continues to be Memphis's "best practice" as it builds on its reputation as the coolest street in Memphis.  With a skate park, board game lounge, pinball pub, and restaurants on the drawing boards, its brand only gets better.  A few miles away, a block long development with 114 apartment units is planned on Brister from Midland to Mynders near University of Memphis, and within walking distance from the spectacular $18 million architectural link – the so-called land bridge – between the main campus of U of M and the new buildings across Southern Avenue, including the $30 million Center for Health and Wellness.
Downtown Prospers
All of those newly announced projects pale in comparison to the massive Union Row development – planned by a team led by Memphian Kevin Adams – which promises to alter the face of the downtown we have known for 50 years.  The first $511 million phase calls for a 30,000 square foot market, about 800 apartments, a 200-room hotel, and 350,000 square feet of office space, retail, and 2,664 parking spaces.
As transformational as the development will be, it's exciting that it is made possible with significant non-hotel investment into downtown from outside Memphis.  A factor in Memphis's slow growth profile is the lack of investment from local funding sources and the outside funding that is involved in this project as well as other high profile projects suggests that Memphis may finally have reached a tipping point where it hits the radar of investors willing to take a new look at the city.
Meanwhile, in the CBD, there seems to be new boutique hotels on every corner, and three of downtown biggest eyesores – although nothing competes with the Sterick Building – are coming to an end.  There's the Lowe's Hotel development that promises an end or new beginning for the abandoned 100 North Main Building; the blighted Benchmark Hotel is being reborn as $43 million, 170-room Hilton Canopy hotel; and the $15 million renovation of the long deteriorating 1960s motor lodge Econo Lodge at Court and B. B. King Boulevard is being remade into Hotel Indigo.
And if to underscore that downtown is the place to be these days, two breweries are to be built – a new, larger Wiseacre that is three times the size of its Broad Avenue brewery (two years ago, it was said to be looking at the Mid-South Coliseum) and $11.3 million Grind City Brewing Company in Uptown near the Wolf River Harbor.
Keeping Up The Pace
Downtown should continue to build on its accelerating pace, and its near capacity apartment occupancy suggests that the Center City Revenue Finance Corporation should consider backing off its approvals of tax holidays for these projects because it seems that the market has overtaken the need for incentives.
That's not to argue about the largest TIF (Tax Increment Financing) ever approved in Memphis – and possibly the largest ever approved in Tennessee.  The project is that important to downtown's future, and as we have written before, we prefer TIFs because at least the company's own taxes are paying for infrastructure rather than shifting the costs to homeowners and small businesses who pick up those costs with PILOTs.
Unlike the indefensible TIF approved for booming East Memphis, the TIF for Union Row mitigates the risk for a project with the power to change by improving the blind spot between the CBD to EDGE and the Medical District and primes the pump for greater economic impact.
We've been pleased to see the retail space that is now routinely added to first floor of new developments, whether in midtown, downtown, or the University District, it is still a challenge to attract tenants that can in turn prosper.
We were equally pleased to see State of Tennessee assume responsibility for much of the incentives for the 700 employees of Indigo Ag that will make downtown the company's North American headquarters for commercial operations.  Adding on to the good news is that the company will locate to what was formerly called Toyota Center and reactivate a building that has more to deliver to downtown.
Evaluating Incentives Through A New Lens
Jennifer Oswalt, president and CEO of the Downtown Memphis Commission, has reenergized that agency's team and its ability to close deals and capitalize on a market on an upswing is impressive.  As she wrote in the Memphis Flyer: "We are in the middle of a hotel boom and a corporate renaissance, with Orion, Oden, Southern Sun, DCA, Leo Events, ServiceMaster, B Riley, and Indigo Ag, among others, choosing to plant their corporate headquarters Downtown."
Speaking of Indigo A, when he announced the company's expansion in Memphis, he listed a number of reasons to the news media explaining why the decision was made and notably absent was a mention of tax incentives.  It's not surprising since research has proven that incentives are not the pivotal factors in location decisions; they are merely lagniappe – and it's hard to criticize a company for asking if we are so willing to give.
Maybe with a few more milestones like these, we'll have the confidence to wean ourselves somewhat from tax freezes and develop the kind of self-confidence that would lead us away from thinking we have to pay companies to love us.  Such is the recent momentum in Memphis that we might in a couple of years reconsider our tax incentives in a way that prevents them from continuing their current status as entitlements.
If we have a new year's resolution connected to the tax holidays we so easily give to companies, it is that the agencies approving them stop pointing to the 25 percent in property taxes that the project will pay as something to be celebrated.  For every $1 being paid in property taxes, $3 is being waived.  The 75/25 rule was approved many years ago so schools would not lose as much when every tax freeze is passed (and although it hasn't panned out that way and schools still lose money), the fact that about $800 million in city and county taxes are waived every 10 years is hardly a reason to be gratified.
In the end, our upbeat talk about Memphis needs to be matched by the kind of negotiations – or lack of negotiations – that reflects a city moving in a positive and exciting direction.
Political Momentum
On the political front, there's never anything quite as good as being in office when the economy starts moving in the right direction, and Mayor Strickland's emphasis on the basics and his happy warrior persona make him the odds-on favorite for reelection.
While the administration usually points to more police and more emphasis on minority business as tangible accomplishments, arguably equally impressive is the intangible as seen in the fence-mending and relationship-building by the Strickland Administration that led to state approval of the addition of the riverfront, Lowe's Hotel, and more to the downtown Tourism Development Zone and the unanimous approval by the State Building Commission for the City of Memphis plan for the Fairgrounds Tourism Development Zone to help fund a youth sports hub.
It was only two years ago that no one would have bet any money, smart or otherwise, on Memphis winning these approvals, because during the Wharton Administration, the state all but said it would never approve anything like them. It was kicking up question after question and slow walking the Fairgrounds application through state processes, but it was clear that it would never see the agenda of the State Building Commission.
Success is a testament to building better relationships and taking a more cooperative, responsive approach with state officials, and it's paid off.  In our mind, it's also why state government – through its hard right legislators – did not exact a greater price of the removal of Confederate statues from city parks.
New Mayor and New Media
Meanwhile, on the other side of the Civic Center, the county mayor's administration is getting its feet underneath it and its agenda promises a new era of attention to city challenges beyond the traditional ones within the purview of county government.  Mayor Harris's encouraging ambitions – possible funding for MATA, more funding for schools, money for a juvenile assessment center, to mention a few – will inevitably come face-to-face with the county's budgetary realities, but his willingness to consider a more assertive role for county government on these issues is a positive sign.
We hope that consideration of MATA funding will put an idea on the table that has been discussed for a couple of decades – treating public transit as a regional – or countywide – service and transferring its costs onto Shelby County's larger and more prosperous tax base.
Our concerns about the juvenile assessment center remain and we take Mayor Lee Harris at his word that he'll be keeping a close watch on results and processes and be willing to intervene for it to achieve its highest potential.  With Commissioner Tami Sawyer watching closely, we are hopeful that the center can become a national best practice rather than an incremental move.
So far, the board of commissioners seem intent on supporting Mr. Harris's priorities – and vice versa – and the emphasis on comity stands in contrast to Memphis City Council which has fractured around the appointment of three new members to replace former Councilpersons elected to other offices.
For those of us who have no saturation point when it comes to news and information, these new events get coverage we have not seen since this depth of coverage by daily newspapers since 1983 when the Memphis Press-Scimitar closed.  It can be argued that we are in the  golden age of Memphis journalism with the launch of the Daily Memphian and the rebooting of The Commercial Appeal after the former based its business plan on raiding the staff of the latter.  That's not even to mention Mark Fleischer's Storyboard and Wendi Thomas's impressive endorsement and partnership with ProPublica as MLK50 enters its second chapter. 
Tapping The Energy To Tackle The Toughest Problems
The proverbial bottom line is that if the economy doesn't slow down, 2019 should be an encouraging year for Memphis's self-image and bragging rights, but all of the success should never diminish our commitment to addressing the structural challenges that face the city – income inequality, racial disparities, and an economy anchored too much in low skill, low wage jobs.
If anything reminded us of the price that many of our workers pay in an economy built on warehouses and distribution centers, it was the scandalously poor working conditions for women at XPO warehouse that attracted national attention.  It has been treated as an anomaly but similar stories – and the manipulation of temporary workers to skirt PILOT requirements – abound in this branch of the Memphis economy.  
If we are excited by the progress being recorded in Memphis, we should tap into the energy, commitment, and investments that are contributing to today's positive economic direction and apply it to improving the lives of the 180,000 that seem interminably trapped in intractable poverty.
Related to this is the effort to improve opportunity and neighborhoods that is at the core of the Memphis 3.0 plan.  But developing the comprehensive plan is the easy part – it's getting it implemented and applied that's always been the high hurdle for our community.  Some plans in the past were being violated before the ink was dry on the legislative resolutions approving them.
This time around, if we are serious about getting the best returns from Memphis 3.0 – which is similar to similar plans in many cities our size – it comes from passing binding resolutions by City Council – and maybe even county government, now that the Harris Administration is installed – but not mere resolutions.  Rather, we need resolutions with teeth that tie capital funding, planning, zoning, and service delivery directly to the recommendations of Memphis 3.0.  Without that definitive action, it's business as usual with a new plan for City Hall shelves.
Memphis's Green Era
There are a number of possible themes for 2019, but we think immediately parks and green spaces.
There is of course the most exciting plan of all – to reinvent the riverfront into the most dynamic on the Mississippi River and to send the message to the nation that if they think they know Memphis, they should think again.  Already, River Garden is an unqualified success on less than three acres, which hints at what a newly invigorated Tom Lee Park can be on a canvas 10 times larger.
There is also the completion of a new vision for Overton Park that comes from its master plan, and equally important, we will learn once and for all if the Memphis Zoo will adhere to the compromise plan that will take 2.4 acres of parkland for its parking with the aim of ending persistent damage that results from it treating the park as its own. (There is also the importance of getting the decisions about the future of Memphis College of Art and Brooks Museum of Art right and making sure these complement the public purpose of the park.)
Also, there is the potential of a City of Memphis master plan for a park system that once set national standards.  A model for its importance is found in Philadelphia, where Mayor Jim Kenney is focused on rebuilding public spaces as a key strategy to address one of the highest poverty rates of any U.S. cities.
Memphis has made impressive strides in recent years in branding Memphis as an active recreational hot spot, and if things go as well as they can, 2019 can be the year when Memphis moves from grit and grind to green and great.
***
Join us at the Smart City Memphis Facebook page for daily articles, reports, and commentaries relevant to Memphis.