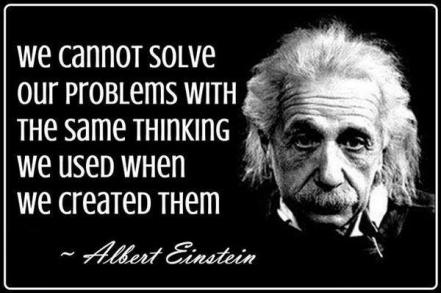 Only a few metros in the U.S. are seeing real wages grow at a notable rate and the Memphis MSA is not one of them.
That said, metros seem to be dividing into the "haves" and the "have-nots" and only a few dozen record the 2-3% wage growth that was once a standard.  The average yearly rate for 2012-2016 was 0.8%, an unremarkable number.
However, in Memphis MSA, the wage growth, according to an Emsi analysis, did not even reach that level.  Here, it was only one-fourth of the national average – a mere 0.2%.
Meanwhile, the number of jobs increased 6.6%, indicating to us that we continue to add low-wage jobs that are doing little to lift incomes or move more people from low-income to the economic mainstream.
Chugging Along
Memphis is not alone in recording real wage growth below 2%: only 51 of 934 MSAs hit this mark.  At least Memphis was not among the 139 metros whose real wages declined.
But that is cold comfort.  The Memphis metro economy has been chugging along sluggishly for too many years and the fear is that it has become the norm for our region.
This is not a revelation to the economic development strategists at EDGE or Greater Memphis Chamber.  No one is more aware of the problem than they are, and no one is more aware that there are no easy answers to disrupting the trend line so that the Memphis MSA jumps from the bottom of most economic indicator rankings to the middle of the pack.
We are a region in need of a serious disruption strategy, understanding that it can take decades before the results are seen.  After all, when we decided 30 years ago that our economic priorities were dominated by low-wage jobs in tourism and logistics, it wasn't expected that it would take us down the path to where we are today.
But here we are, deep in a hole and continuing to dig.   (For the record: University of Memphis economists did sound warnings about the priorities but the political machinery cast them as worrisome Cassandras and marginalized their opinions.)
Changing Course
The questions to be answered today is: has a city in a similar hole dug out of it and how do we turn around the economy of an MSA that is #1 among all metros with the highest rate of poverty, that is recording low population growth year after year, whose GDP is #84 out of 100 largest metros, whose percentage of 25-34 year-olds with college degrees is relatively flat, and well, you get the picture?
It's a tall order to change the MSA's trajectory, and it deserves a degree of candor and honesty that we regularly prefer to avoid in assessing the future of the region.  It certainly deserves to be the central question of the Memphis 3.0 comprehensive planning process and it should motivate economic development agencies to mount a campaign like few in our history to determine what we could and should be doing to get out of the bottom of the heap in economic rankings.
More and more there are voices questioning the road we are traveling.  For example, Joe Kent, executive community researcher for Pathtrek, paints a troubling analysis of the Memphis economy.
He wrote: "Using EDGE modeling tools, had we done nothing and EDGE not been created and we just focus on supporting small business levels at 67th out of 106 in the country and executing on the GMACW (Greater Memphis Alliance for a Competitive Workforce) initiative, we would have $7.7 million more in Memphis and Shelby County local tax revenue."
Disrupting the System
We have proven over the past 20 years that doing the same thing produces predictable results.  Perhaps, there are some people who assume we can do no better – or are prepared to accept that our job is to manage the status quo, if not the region's decline.  And yet, other cities – think Pittsburgh, for one – have proven that bold actions – backed by bold civic and financial support – can turn around what was thought to be preordained and impervious to chart a different future.
We bring in the usual suspects to talk to us, we attend the right conferences, and we chase the latest big idea, but in the end, we are running in place.  We adopt the vocabulary but we do not commit to the radical change that is needed.  As a result, we still don't seem to know what we want to be as a city and a region.
Perhaps, we need to assemble people whose ideas are considered on the fringe since that's where innovation normally comes from.  After all, no sector of public policy is more given to group think than economic development, which often results in chasing a magic answer that is a distraction that takes our eyes off the underlying structural problems that must be addressed before the Memphis metro economy has a chance of leap frogging ahead.
There has never been a time when there were more provocative, imaginative thinkers about urban issues than there are today.  We need to consider the Memphis region as a system.  The economy is not an isolated issue.  It is connected to quality of public services, lack of adequate transportation, the need for more emphasis on urban design, and so much more.
These powerful thinkers see cities and regions in this context.  As for us, we would love to see a team of them commissioned to analyze our region and recommend actions that promise change to create a region known for its inclusive, inside-out economy.
Warning Signs
As we write often, every system is perfectly designed to produce the results it does.  Our challenge is to redesign the system.  Nothing less will work.  The consequences of ignoring the warning signs are too dire to imagine.
Speaking of candor, we commend EDGE and University of Memphis Sparks Bureau of Business and Economic Research for their willingness to present an accurate – and frequently challenging – framework for evaluating Memphis' key economic indicators.
It would have been easy to put up a website that listed all the economic data points but just for the Memphis MSA, and yet, EDGE and the Sparks Bureau also put the Memphis data points into a 16 peer metros comparison.
Overall, the "key economic indicators" – GDP, exports, businesses, patents, jobs, annual mean wages, unemployment, employment, working age talent, associate degrees, bachelor's degree, advanced degrees, population, per capita income, median house value, and median household income – paint a graphic image of the challenges facing Memphis.
These are data that can call into question the effectiveness of our economic development strategies – and even the overreliance on tax abatements – so EDGE deserves a great deal of credit for putting the information out, building on its recognition as one of the most transparent economic development agencies in the U.S.
Tale of the Tape
Returning to the Emsi analysis of wage gains and jobs growth, we have put together the following lists:
Select MSAs yearly wage gains, 2012-2016:
2.6% – Oxford, MS
1.6% – Raleigh
1.1% – Louisville
1.0% – Charlotte
1.0% – Knoxville
0.9% – Chattanooga
0.8% – Atlanta
0.8% – Austin
0.7% – Nashville
0.7% – Kansas City
0.7% – Tampa
0.5% – Jacksonville
0.5% – St. Louis
0.4% – Birmingham
0.3% – Little Rock
0.2% – Memphis
0.1% – New Orleans
Select MSAs job change, 2012-2016:
24.8% – Oxford, MS
20.1% – Austin
16.4% – Nashville
15.9% – Raleigh
15.3% – Charlotte
13.3% – Atlanta
12.7% – Tampa
12.3% – Jacksonville
10.3% – Louisville
8.2% – Kansas City
7.4% – New Orleans
7.2% – Knoxville
6.6% – Memphis
6.4% – Chattanooga
5.5% – St. Louis
3.6% – Birmingham
3.3% – Little Rock
**
Join us at the Smart City Memphis Facebook page for daily articles, reports, and commentaries relevant to Memphis.