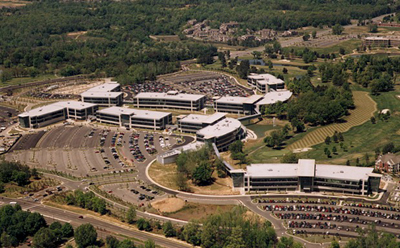 Here we go again.  A long-term tax freeze is expiring but the company wants more.  Next step: the threat to move.
In retrospect, one of the great blunders by former mayor A C Wharton was his advocacy for loosening up the policies for tax abatements so that companies could ask for a second one…and to get it primarily by threatening to move (Mississippi being an obligatory mention as the coup de grace).
Once Mayor Wharton, supported by economic development officials, pushed for Memphis and Shelby County to the point that its tax coffers now rival Tunica as the loosest slots in the region.  There was a time when companies understood that if they received a PILOT (payment-in-lieu-of-taxes) and it expired, they would again be put back on the property tax rolls, where they would pay their fair share of the costs of the public services that benefit them.
Think education.  At the same time that some of major employers in Memphis complain about the lack of qualified workers, they are in effect short changing schools.  At the same time that companies want effective public services, they are content to say small businesses and homeowners are the ones who should pay for them.
We Asked For It
Most bruising of all is that the major companies that should know this community best send the message to their peers in the national business community that Memphis is not worth investing in.
That the company currently sending this message is FedEx makes the reality even more painful and damaging to our self-image.  Its request is for Shelby County and Collierville to waive more than $75 million in taxes for 15 and 20 years respectively.
And yet, it's hard to get too irritated with FedEx.  After all, we've brought this on ourselves by our past behavior and by changing the rules of the PILOT game.  And we're sure the FedEx financial folks are loathe to do anything that's tantamount to leaving money on the table.
For 42 years, FedEx has been a highly valued part of our community, and there is no company in any community that is revered more by the public than our largest employer is here.  We've been proud for its headquarters to be located here and prouder still that the invention of modern world commerce took place in our city and county.
Unprecedented Show of Support
And yet, after all that time, it is distressing that the company doesn't think enough of us as a community or our people as workers that it would move unless it gets a tax break that's the equivalent each year of what FedEx gets in revenues every hour of every day.
However, that yearly amount for Shelby County Government is the equivalent of about three cents on the property tax rate.
But here's why the FedEx request cuts especially deep: Back when it was asking for its first PILOT, it was asking for something that had never been given before – one that would last for 20 years.  Its lobbyists worked hard to convince Shelby County officials that the extraordinary length was needed in return for its investment in the Collierville technology center.
Currently, the appraisal for the Technology Center is $10.5 million.  Its tax bill has been zero ever since it opened in October, 1998.
Waive Now, Pay Later
Back when the request for 20 years was made, its approval was a close call in county government, but in the end, the concerted pleas by Collierville Mayor Herman Cox and the promises of FedEx lobbyists won out.  Mayor Cox in fact acknowledged that 20 years was a long time, but at the end, his city would have the benefit of this outstanding company and more tax revenues to improve his city.
One of the promises made in those discussions was that upon the end of the tax freeze, the company would start paying Collierville and Shelby County taxes.  It was with this assurance that Shelby County Government ultimately went along with the request.
Unfortunately, all of the FedEx lobbyists that brokered that deal are long since retired, and we suspect no one there these days remembers the original agreement.  Then again, the same goes for both Collierville and Shelby County governments.
It is inarguable that FedEx has been good for this community, and as the company has said often over the years, this community has been good for the company as well.  In truth, it is difficult to think of a city and a company anywhere whose relationship is more reciprocal, tightly bound, and honorable.
Absolutely, Positively
Because of it, we wonder if a serious and honest conversation between the governments and the company could remind everyone that all of them have progressed together and have consistently defined success as progress on all sides.   We wonder if a reminder of the discussions that took place about 20 years ago would renew the spirit of cooperation and collaboration that has characterized this special relationship.
In a perfect world, we would not have a policy that can mean that large corporations will never pay their fair share of property taxes.  Hopefully, someday, EDGE will revisit this policy and push reboot so that the policy balances tax fairness and common sense.
But until then, the policy is what it is.  But that said, it does not mean that FedEx would not entertain a conversation about a middle ground in which it considers a compromise to its demand for a total of 40 years without paying taxes on its Technology Center.  As for us, that middle ground would be FedEx reminding all of us why they are our most-loved local company and to do it by unthawing the part of the tax freeze that today deprives schools of money that would otherwise come to them.
If FedEx has been known for anything as much as it is known for its impact in defining world commerce, it is its strong brand of corporation citizenship.  If Collierville is known for anything, it is for its ability to handle tremendous growth in an effective way and to provide the kind of community that attracted FedEx in the first place.
There's absolutely, positively no reason that reasonable people can't find a more reasonable solution.
***
Join us at the Smart City Memphis Facebook page for daily articles, reports, and commentaries that are relevant to Memphis.