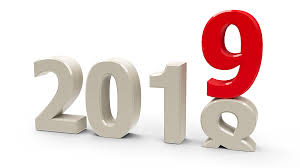 In the coming days, this blog will be posting resolutions, predictions, or observations by Memphians as they look ahead to the new year. 
Virginia Murphy, Founder and Executive Director, Playback Memphis:
"It would be powerful to see the city of Memphis in 2019 be intentional about supporting civic institutions in building trauma-informed awareness and utilizing the arts more as a medium for social healing. How can Memphis lead the country in building a healing legacy for our children- one that honors our ancestors and future generations?"
Pat Brown, Co-owner of T. Clifton Art Gallery and leader of the Historic Broad Avenue Arts Alliance: 
"Memphis's third century kicks off with great momentum and hope.  The leadership of Memphis River Parks Partnership and Downtown Memphis Commission are both moving at breakneck speed and with a vision that propels all of Memphis forward.  
"In 2019, we will know if the comprehensive vision outlined in Memphis 3.0 is championed or is derailed by status quo/misaligned decision making.  As development moves out of downtown and into the core neighborhoods, will the soul of Memphis persevere with neighborhood-aligned development advocated by Memphis 3.0? Or, will developer voracity drain our unique character which is fueled by authentic architecture, diverse and locally owned businesses, and pure grit? 
"Finding the balance will ensure our third century is our best yet. Go Memphis!"
Russ Williams, Principal and CEO, Archer Malmo:
"I will do all I can to connect and empower future leaders in our community."
Jeff Hulett, Consultant, Key Public Strategies and Musician With Recent Album, Around These Parts:
"2019 is going to be big for Memphis and not just because of our bicentennial. From our growing sports landscape – yay for soccer in the Bluff City – to the many 3.0 developments outlined by the city, Memphis has a lot going for it. As a city, I want us to be proud, but tempered, hungry, yet thoughtful, but most of all, I want us to be open to new ideas from different perspectives. We are better when we work together and listen with empathy. Memphis is growing in popularity as a tourist destination and as a good place to set up shop, two things that are adding tremendous value and momentum – let's keep it up, but not lose our identity in the process."
John Carroll, Executive Director of City Leadership and Founder of Choose901:
"Resolutions are a long tradition of hopes for a better aspect of life often revolving around diets, exercises, stopping a vice or adding a new skill or hobby, and spending more time with family and friends.
"I want all of those just like most of you, but for 2019 I am resolving to something a little more holistic for me.
"My Resolution for 2019 is to give my all for all the things I do.  When with my kids, give them all my attention. When at work, deliver all my effort. When with friends, enjoy them fully. And if I make time for the gym, to commit all my energy.
"So for 2019, I am giving my all."