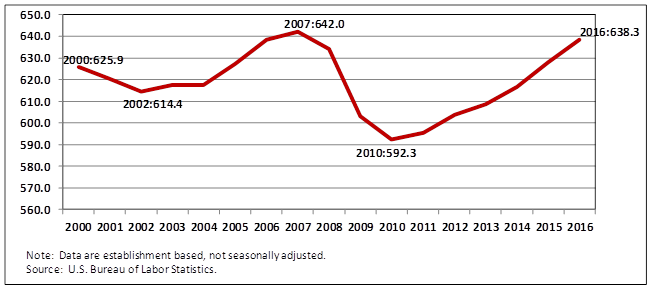 Memphis City Councilman Philip Spinosa, raising questions about the accountability of Memphis and Shelby County Economic Development Growth Engine (EDGE), could not be more right.
"I think we all agree that EDGE is a little bit broken, to put it gently," he said.  "At the core, the issue is that there is no accountability."
That accountability is in fact the seminal issue facing EDGE, and according to some, the entire economic development process.
An obvious area of concern for Mr. Spinosa is the structure set up when EDGE was established in 2011.  It calls for the president of the city-county agency to report to the mayors of both governments rather than to the agency's own board.  It's an anomaly in local government for a board to essentially act as a figurehead, and two, it is the City Council and County Board of Commissioners who have delegated their authority over tax freezes to EDGE.
Accountability Needed
It is that second fact that makes it strange that, according to Councilman Spinosa, EDGE did not respond to his request for a copy of its policies, procedures, and performance reviews.  It would seem that if EDGE had any priority, it would be to have strong communications with the legislators who have the power of life and death over it (that's not even mentioning that the documents are public records).  As a result, it's impossible to dispute his description of the situation as "completely unacceptable."
There have been some rumblings out of EDGE that Mr. Spinosa's concerns are related to his FedEx employment and in support of FedEx executive Richard Smith's criticisms of EDGE; however, nothing about Mr. Smith's comments were unreasonable or undeserving of answers.
To his credit, Mr. Smith has been working with the chairs of Memphis City Council and Shelby County Board of Commissioners to make the PILOT program more strategic and targeted.  Last Friday, they released information with the Memphis Opportunity Package, a special tax abatement aimed at attracting corporate headquarters, back office, and advanced manufacturing projects.
More details are to be ironed out, but anything that makes the PILOT program more intentional and results-driven sounds on point to us.  That emphasis is essential for greater EDGE accountability and the economic development process as a whole.
After all, there are shelves of plans and reports about jumpstarting the Memphis economy and most remain unimplemented.  Only a few years ago, it was the much-ballyhooed Memphis and Shelby County Regional Economic Development Plan, which was developed with the Brookings Institution resulted in a website and little else (in retrospect, it looks like the plan was more about Brookings priorities than Memphis' needs).
An Underdelivering Economy
These days, the Greater Memphis Chamber has embarked on the development of an economic development plan that is not the typical 45 strategies, 50 tactics checklist on a matrix but a more concise, concentrated attack on the areas with the greatest potential.
There couldn't be better timing since the latest Bureau of Labor report shows that jobs growth for 2017 for our region was less than 1% – in fact, it was only two-thirds of 1% – and that ranked our community 48th among the largest 53 metros.
The conclusion is clear: the Memphis metro economy is underdelivering and too dependent on low-wage jobs.  With its plan, the Chamber leadership says that doing the same will not create different results so it is seeking the kind of disruption unseen here for decades.  After all, in the 1990s, the Memphis regional economy produced a reliable 10,000 net jobs a year.
Here's the thing: while the Great Recession delivered a brutal blow to the Memphis economy, our community started losing jobs even ahead of that worldwide crisis.  Between 2001-3, the Memphis economy lost 13,400 jobs and was languishing, and when the Great Recession hit, 53,000 jobs were wiped out in two years.
Only now has the number of jobs finally surpassed the pre-Recession level – 642,900 then and 649,200 today.   In other words, over the past 17 years, our net jobs growth has just barely been positive.
Ramping Up Jobs Creation
John Gnuschke, director of the Bureau of Business and Economic Research at the University of Memphis, described it this way in his November, 2017, commentary, We Are Not Lost – Amazon Gave Us A Map:
"If local jobs had increased by 10,000 per year since 2000, over 170,000 new jobs would have been created in Memphis by the end of 2017.  The Memphis employment base would have grown by 25%, and total jobs would have approached 790,000 instead of the 640,000 that are expected to exist in 2017…Job creation goals get lost in the mire of day-to-day operations, but their importance remains a top priority for local elected officials, economic development organizations, and the community.  The one goal that could change the future of the city is job creation."
David Ciscel, chair emeritus of the Economics Department at the Fogelman College of Business and Economics at University of Memphis, said that the legendary 1981 Jobs Conference "turned around" the Memphis economy, but we failed to adjust as the job skills for a knowledge economy were different from those required for logistics, transportation, distribution, and tourism.
"Amazon (its headquarters competition) was a vision of a different world, but there is an embryonic base for a high-wage economy already sitting here," he said.  "There's St. Jude, FedEx Collierville, what's left of Medtronic, International Paper is largely hidden, and three to four universities working very hard to improve job skills.  All of these can be the basis for the future of a high-wage economy.  We can still work on logistics, but we have to have a high wage jobs vision we are working toward."
That's why Councilman Spinosa's questions are so important and timely.
Accountability: Expectations, Goals, Measurements
It is difficult to hold EDGE, or the Chamber, responsible when local government has not laid out its expectations for economic development.  The emphasis on accountability calls for goals, performance requirements, and reporting requirements.
The public – and elected officials like Mr. Spinosa – are owed a regular economic report card, but first, economic development agencies need to know what is expected of them.  This would inject a much more businesslike approach on these operations and everyone wins.
After all, Councilman Spinosa and other elected officials are graded at the ballot box.  Teachers and professors are graded by intricate state-created measurements.  It is likely that every employee of every company that receives a PILOT from EDGE is graded with a yearly evaluation.  Mayor Jim Strickland has implemented a comprehensive performance measurement system for every city service.
And yet, we don't evaluate a process in which approximately $80 million a year in city and county taxes are waived.   It is inarguable that our lethargic economy is a drag on our quality of life and our ability to encourage young adults to stay here and attract others.
With the insistence on accountability by Councilman Spinosa, Memphis economic development could make a major leap forward.
Surely, there is no argument that we can't simply do more of the same and expect different economic development results.
***
Join us at the Smart City Memphis Facebook page for daily articles, reports, and commentaries that are relevant to Memphis.