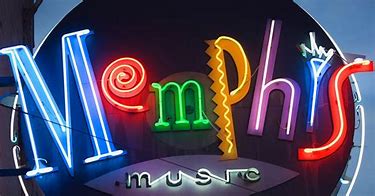 In 1997, legendary musician, singer, and producer Jim Dickinson – whose reputation extended far beyond Memphis as he rubbed shoulders as a peer with the Rolling Stones, Big Star, Dion, Sam and Dave, Jerry Jeff Walker, and Aretha Franklin – met me for lunch at Kudzu on Monroe Avenue.
A mutual friend had set up lunch following Mr. Dickinson's keyboard, Wurlitzer electric piano, and pump organ work on Bob Dylan's Grammy-winning comeback album, Time Out of Mind. He was told of my fascination with the iconoclastic songwriter, dating back to his first album in the early 1960s, and Mr. Dickinson shared stories about the recording sessions but also his own attitudes about Dylan's career and friendship.
Strangely, the memory that stuck with me wasn't about Bob Dylan at all, but about Mr. Dickinson's recollections of his time in Nashville, where he moved because there was much more work there.
It was an experience that reminded him why he loved Memphis so much. He said the music being recorded was so formulaic and corporate that musicians were told the chords to play and the keys to play them in.
In other words, there was more work but less freedom. Mr. Dickinson chose freedom.
No Home Studios in Nashville
Known for his own imaginative and creative music, he returned to the comforts of home, where an anything goes attitude resisted any attempts to fit the city's music into a preordained prototype and where his band with Sid Selvidge, Lee Baker, and Jimmy Crosthwait, Mudboy and the Neutrons, would influence American alternative rock music.
I recalled all this when my friend, Robert Rowan, sent me a link to a news article with this headline: "Tennessee Court Says Music City Can Keep Cracking Down on Home Recording Studios."
The article reported that a Davidson County Chancery Court judge ruled that Nashville could enforce its law prohibiting home business owners, including home recording studios, from serving clients on-site. One of the plaintiffs who sued to overturn the law was Lij Shaw, a Grammy Award-winning music producer whose Toy Box Studios operated out of his East Nashville home. He filed suit after the City Council failed to amend the law.
The Nashville-Davidson County Metro Codes Department cited Mr. Shaw and demanded that he cease and desist with his recording work. He subsequently filed for a special zoning exemption but it was rejected, thus, setting the stage for the lawsuit.
Attorneys plan for an appeal to the chancellor's ruling that said the businesses "could disturb the residential nature of their neighborhoods, as well as foment a potential host of problems." Those alleged problems weren't listed.
The Questions
The question for us here is what opportunities does this open to illustrate once again that if you're looking for the coolest place, one which values the free-spirited nature of today's music production and whose character is shaped by a tolerance toward musicians and their muses, look to Memphis.
The bigger question is this: who exactly is charged with taking advantage of opportunities like this? After all, the 15-year-old public Music Commission died when Memphis Mayor Jim Strickland was elected and pulled the plug on its funding. By then, the effectiveness of the group was deeply questioned and criticized and Mr. Strickland had long believed that its duties would be better handled by a private group like Consortium: MMT.
In addition to that group, there are several nonprofit organizations dedicated to a vibrant music industry; however, the question remains: who exactly speaks for the music industry, who articulates our vision for its future, who provides the incentives for its growth, and who markets Memphis' music assets to the world?
Is Music An Afterthought?
Here's the thing: Memphis Music is not something that we should only see in the rearview mirror. There is plenty of talent here today and the vibe is alive and well.
Perhaps, it's a good time to quit treating our music has something you read about in a history book. If we're still talking about and telling stories about music that was recorded 50-60 years ago, what's that portend for our music 50 years from now? Will we be talking about music that happened a century before or will we have helped even more music emerge that we can brag about?
The truth is that if musicians could translate all the rhetoric about Memphis music into dollar bills, they'd all be millionaires. It seems like a good time to reopen the conversation about what we can do to convert all the words into a plan of action developed by and centered on our musical talent.
Other cities around the world are doing it, and it's hard to imagine that one of the most important and influential cities in history shouldn't be doing it too. Even Melbourne, Australia, has produced a plan to support and grow its music businesses, defining itself as a "city where music matters." It has 120 clubs, bars, and hotels with live music along with 17 larger theaters and concert venues that attract 97,000 people every Friday and Saturday night.
Music Themes
Melbourne's has issued an updated music strategy every three years since 2010, and it updates goals, aims higher, and measures results. Cornerstones of the music plan is that it has to interconnect with the city's overall economic development plans with the goal of building, strengthening, and expanding a music ecosystem.
The six major themes for the music strategy – which included actions under each – are 1) visibility; 2) promotion and positioning; 3) spaces and collaboration; 4) funding and support: 5) policy reform and advocacy; and 6) research and information.
In the report, music is defined "as any live or recorded musical performance by a singer, instrumentalist, group, DJ, busker, or street performer, which takes place in a traditional venue such as a bar, pub, theatre, restaurant, or club, or in a non-traditional venue such as a warehouse, shop, car park, or other outdoor public space. The 'music industry' includes emerging and established musicians, ensembles, venue operators, promoters, managers, peak bodies, recording studios, journalists, commercial and community broadcasters, professional arts companies, production and equipment providers, music appreciators, and music education providers."
Meanwhile, if you Google for a music commission here, you are taken to a page on the Memphis Tourism site that lists the defunct group's roles and features a "visit website" option. Clicking on it takes you to www.memphismusic.org which now only features a blog with entries: "Easy Ways to Correct Your Posture" and "Top Benefits of Having Air Conditioner Checkup Before the Summer Comes."
A Call To Arms
A couple of years ago, John Doyle, executive director of Memphis Rock 'n' Soul Museum, in an email to the city mayor and a few other city leaders summed it up: "We all agree that music sets our music apart. It is the cornerstone of two separate, major branding projects by Memphis Tomorrow and the Memphis Convention & Visitors Bureau, the latter of which consistently and successfully embraces our unique music status to draw hundreds of thousands of tourists to our city each year…It is safe to assume that every single time any of you promote our great city, Memphis music is forefront."
He asked "that a conversation be held regarding the critical future of our city's world-recognized backbone – Memphis music. And I am not alone in this request. We ask the world to recognize Memphis as a musical Mecca, yet we have no city representative, department, or point of contact…City-supported leadership exists for our film industry through the Memphis and Shelby County Film Commission as it should. Leadership exists for bike lanes, as it should (and has produced healthy results for our city). Same for Memphis Museum System and the Memphis Zoo, both positive components of our city's culture and enjoyment. Yet the one thing that sets us apart from any city on Earth, the one thing for which we sing our own praises, we lack leadership.
"Incredible things are being accomplished throughout our music community: Memphis Music Initiative, Stax Music Academy, Music Export Memphis, Visible Music School, the new Blues and Memphis Music Hall of Fames, etc. Through our focus groups for the Hyde Family Foundation, we repeatedly heard 'lack of leadership' … responsible for introducing partnerships and collaborations, fielding inquiries, marketing, recruiting, promoting, building support, identifying talent, showcasing studios, seeking and securing opportunities to promote our city, our musical might, and our musical giants."
After listing 13 specific missed opportunities to spotlight Memphis music, he added: "I never want to say 'we used to be a music city' but our lack of attention implies that future."
Clearly, no one in this community ever wants to make that statement, and it's why music deserves more intentionality about its future than just drifting toward a future in which it is merely defined by forces beyond its control.
***
These commentaries are also posted at the Smart City Memphis' Facebook page along with daily articles, reports, and commentaries relevant to Memphis.