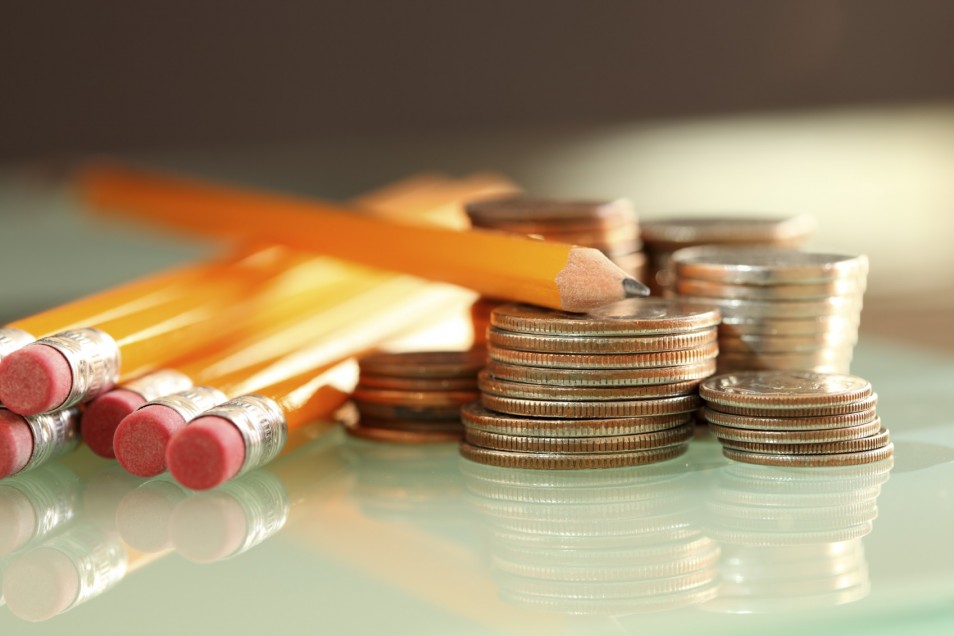 This post is written by Jimmie Covington, veteran Memphis reporter with lengthy experience covering governmental, school, and demographic issues. He is a contributing writer with The Best Times, a monthly news magazine for active people 50 and older, where this appears in its latest issue.  
By Jimmie Covington
Primarily as a result of a decline in enrollment in Shelby County Schools, the weighted average daily attendance in public school districts across the county dropped 5,023 this year — from 177,252 to 172,229.
The new figures put the county funding ratio between the county system and the six municipal districts at 77.92-22.08 compared to 78.62-21.38 last year.
The county figures include county- district operated and other public-funded schools within Memphis, the unincorporated area and the three county schools in Germantown. These schools had a combined weighted ADA drop this year of 5,552 while the six municipal districts had a combined increase of 529.
This year's $419.4 million county funding for schools will be divided among the school districts based on the 77.92 percent ADA in county schools and the individual ADA's in the municipal districts. Also, the county trustee will use the percentages to divide the revenue from one-half of the collections from the 2.25 percent countywide local sales tax. State law requires that one-half of the countywide local sales tax revenue go to schools.
(The new percentages are retroactive to the start of the current fiscal year last July 1..During the year so far, Trustee David Lenoir has been using last year's percentages. He will adjust the divisions in the remaining payments this year so that each school district will receive its correct funding for the entire year.)
Three Municipal Districts Show Declines
The official ADA figures show that three of the municipal districts—Arlington, Germantown and Millington—have small declines in ADA this year although the enrollments in at least two of them – Arlington and Germantown – are reported to be up from last year.
Under the state's Weighted Full-Time Equivalent Average Daily Attendance (WFTEADA) formula, the numbers of students are weighted differently in different grades in kindergarten through grade 12. There also is a higher weighting for special education students and for students in career and technical education.
Tammy Mason, superintendent of Arlington Community Schools, said that her district's enrollment in K-12 is up 73 this year from last year's 5,015. The WFTEADA is 6,223 this year compared to 6,271 last year.
Mason said, "As you are aware, the WFTEADA weights students differently if they are special education students classified as an option 7, 8 or 9, or CTE students and the specific area of study.
"So therefore, even though our student population has grown each year, the number of students enrolled in the above programs are lower than the previous year."
Because of the overall decline in ADA countywide, the Arlington district's ADA percentage this year rose to 3.61 compared to 3.53 last year.
Decline Mirrors Census
The official figures show that Germantown's WFTEADA is 7,147 this year compared to 7,257 last year.
Responding to an emailed question about the drop, Germantown Supt. Jason Manuel wrote, "I think your information is incorrect. Our 2016-2017 WFTEADA is 7,147.
"We have increased compared to other districts and are receiving a greater percentage of the funding. Our current enrollment including pre-K is 5,967."
The state's report card on schools last year shows the Germantown district's 2015-16 enrollment in K-12 was 5,791. The report cards for this year will be released later in the year.
Germantown's ADA percentage is 4.15 this year compared to 4.08 last year.
The decline in enrollment in Shelby County Schools is consistent with U.S. Census Bureau estimates this decade which show that population growth in the county outside Memphis and in DeSoto County and another county or two in the metro area falls significantly short of fully offsetting the outflow from Memphis.
Basically, the estimates show that several thousand more residents are leaving the entire nine-county Memphis metro area each year for other places in the United States than are moving into this area from other places across the country.
Average Daily Attendance By District
Weighted average daily attendance numbers in school districts this year (with last year's numbers in parentheses):
Shelby County Schools – 134,203 (139,755)
Arlington – 6,223 (6,271)
Bartlett – 10,452 (10,392)
Collierville – 9,984 (9,800)
Germantown – 7,147 (7,257)
Lakeland – 1,118 (1,055)
Millington – 3,102 (3,222)
This year's weighted average daily attendance percentages (with last year's percentages in parentheses):
Shelby County Schools – 77.92 (78.62)
Arlington – 3.61 (3.53)
Bartlett – 6.07 (5.85)
Collierville – 5.80 (5.51)
Germantown – 4.15 (4.08)
Lakeland – 0.65 (0.60)
Millington – 1.80 (1.81)
**
Join us at the Smart City Memphis Facebook page for daily articles, reports, and commentaries relevant to Memphis.