Youth Villages is a regularly underappreciated Memphis asset.  It has a national reputation for effectiveness, garnering special recognition for its work by leading national philanthropies and the White House.  Its director of research, Sarah Hurley, is widely respected, as shown again in this podcast about random assignment evaluation.
From Andy Feldman's Gov Innovator:
Podcast: Play in new window | Download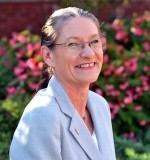 What is it like for a nonprofit social service provider to be part of a random assignment evaluation, also known as a randomized control trial (RCT)? And what are the key benefits and challenges of being involved in this type of evaluation? To explore these questions, we're joined by Sarah Hurley, the Director of Research at Youth Villages.
Youth Villages, based in Memphis, Tennessee, provides behavioral health services to children and adolescents in 11 states and the District of Columbia. In 2008, it embarked on a random assignment evaluation of one of its signature programs, the Transitional Living Program. The study is being conducted by an independent evaluation firm and, with a sample size of more than 1,300, is the largest trial to date of an intervention for youth aging out foster care. Preliminary year-one results are due in 2014, but already, Youth Villages provides first hand experience with being part of a rigorous evaluation.
Web extras: Sarah Hurley discusses some of the ethical considerations involved in implementing a random assignment evaluation. [click here] She also provides her advice for other social service providers, or other types of organizations, that are considering undertaking an RCT. [click here]