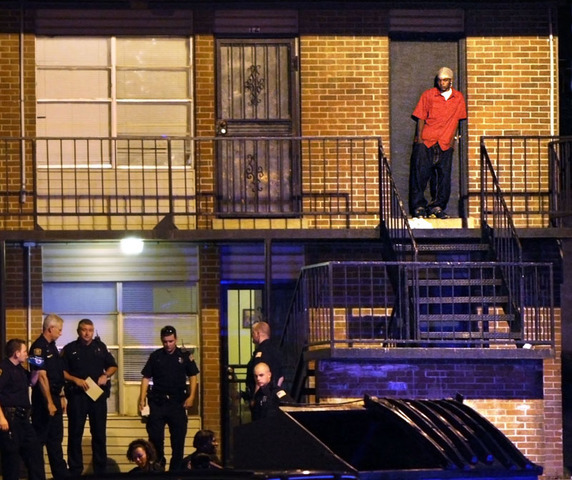 The Health, Educational, and Housing Facility Board of Memphis is one of those arcane, esoteric public boards whose work goes largely unnoticed and unheralded.
That all ended Sunday with high-profile coverage in The Commercial Appeal of the deplorable conditions in seven Global Ministry Foundation-owned apartment complexes in Memphis, whose financing was aided and abetted by the Health, Educational, and Housing Facilities Board.  More than half of the properties were purchased with bonds issued by the Board, which can also waive property taxes.
While the higher profile tax waivers granted by EDGE and Center City Revenue Finance Corporation garner the headlines, the Health, Educational, and Housing Facility Board quietly waives about $5.4 million in city and county property taxes a year for 67 properties, according to Shelby County Trustee's Office.
It was undoubtedly an embarrassing moment for the board (based on our high regard for several of its members), whose mission, according to City of Memphis website, is to issue "tax exempt revenue bonds for the development or rehabilitation of multi-family housing facilities to be occupied, according to the state statute, by persons of low and/or moderated income, and/or elderly and/or handicapped persons."
Miss Hits
Meanwhile, on its own website, the Board said its purpose is "to encourage the development of additional safe, appropriate, and sanitary multi-family housing facilities for qualified citizens of the city of Memphis."  The newspaper coverage clearly casts doubt on whether it is achieving the safe, appropriate, and sanitary objectives.
It appears that the Board's website hasn't been updated since January, 2013, and it does not offer any of the fine grain information that would be useful in understanding and evaluating its work.  It might want to contact EDGE for advice, because that economic development umbrella group has been recognized for its transparency.
Perhaps, city officials should even consider moving the Health, Educational, and Housing Facility Board under EDGE (it seems even more logical than the Community Reinvestment Agency [CRA]) since they both are waiving taxes and EDGE could provide a context for more transparency and accountability.
Answering Basic Questions
Several questions come to mind that would be good for the Health, Educational, and Housing Facility Board to answer:
*  What is the market-driven rationale for providing tax-free bonds for so many apartment
complexes?  How many does it turn down compared to approvals?
*  What is the saturation point for apartment complexes in Memphis?
*  What obligation does the Board have for ensuring safe and sanitary conditions for
residents?
*  What clawback provisions exist in the event that owners do not resolve code issues or live
up to terms of the Board's approval?
*  How does the Board ensure that its approved projects fit into an overall strategic
framework for making Memphis a city of choice with livable neighborhoods?
*  What responsibility does the Board have, either statutorily or morally, to ensure that
each project is safe, and what actions can it require of the owner in the event of high
crime activity in the apartments?
A Web of Financial Incentives 
The Commercial Appeal spotlighted poor conditions at Tulane Apartments, which was made possible by $11.8 million in bonds, but it should not have come as a surprise to the Health, Educational, and Housing Facility Board.  Fox 13 reported in 2013 about the "scary" conditions there, but apparently, nothing improved.
Meanwhile, Tulane Apartments also benefits from the HUD Loan Management Set-Aside (LMSA) Family Program, which provides "financial assistance in the form of rental subsidies to multifamily properties that are experiencing potentially serious financial problems. The purpose of the loan is to maintain the housing under the Section 8 program while continuing to allow a low rental rate for tenants, financial stability for the landlord, and an opportunity for structural improvements for the building."
It's speaks to another anomalous series of events when it comes to large apartment complexes.  While City of Memphis was busily eliminating large-scale complexes warehousing about 5,000  low-income people with its five HOPE VI grants, HUD – with no consultation with city administrations – was recreating about the same number through large complexes for poor families through its financial support programs.
Large apartment complexes show up frequently as hot spots identified by the Real Time Crime Center, and it is the ambition of city government to demolish some of those that have long been hubs for criminal activity.
Faith-Based Apartment Investments
Eight apartment complexes with about 2,250 units (including Tulane) are owned by Cordova-based Global Ministry Foundation (most are not centers of crime), a religious nonprofit organization that reports revenues of about $6 million a year.  All of its apartment complexes receive some kind of public incentives.
Global Ministry Foundation says that "one of our strategies is to invest in real estate opportunities that provide affordable housing for low to moderate income residents around the United States. Each GMF housing community is owned and operated by GMF, they are communities where both social and spiritual services are extended to the residents. A return on the investment is achieved by the realization of program cash flows and the appreciation of each property's market value."
The Foundation's president is paid $500,000 a year, and his wife, his two sons, and daughter are also employees, according to the fine reporting in The Commercial Appeal.
Power of Prayer
According to Commercial Appeal reporter Maria Ines Zamudio, both Tulane and Warren Apartments, with 200 and 248 apartment units respectively, received failing scores from HUD but the evangelical nonprofit organization continued to receive $2.3 million in HUD subsidies. So here's the net: Global Ministry Foundation gets tax free bonds, HUD subsidies, and pays no property or income taxes because it's a nonprofit organization.  All in all, it's an astonishing price for the public to pay to deliver substandard housing for tenants of these complexes.
Meanwhile, City of Memphis has launched an investigation into code violations at its Goodwill Village complex.
Global Ministry Foundation – whose president professes a "Ministry in the Marketplace" philosophy – said its apartment complexes' purpose is "to multiply missions, monies, and mentoring to every crevice of the globe for the glory of God and the temporal and eternal welfare of men."
The nonprofit organization says its "greatest need has always been and continues to be your prayers."  At this point, it seems that our prayers should also be directed at asking for livable, safe, sanitary, and decent living conditions for many of its residents.