Now, we're really worried about the state of things downtown.
Over the past decade, the Riverfront Development Corporation has been the target of several controversies but there has been nothing but praise for the dependable quality of its landscaping and maintenance of downtown parks and the median on Riverside Drive.  While the rest of downtown often had trash blowing down the streets or littering the sidewalks, Riverside Drive has been a source of civic pride.
But in recent days, the median in particular has been looking ragged with weeds that are three feet high and flowers and low shrubs chocked by weeds that have overgrown and hidden them.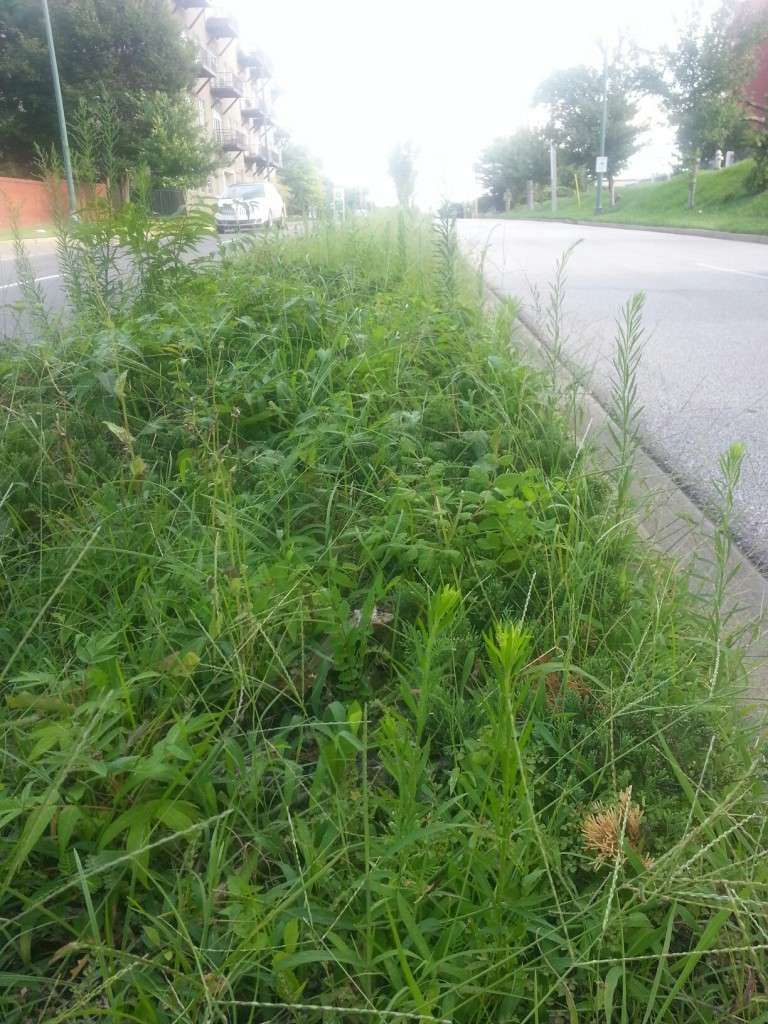 In another bit of RDC business, now that the $43 million Beale Street Landing is about to finally come online (albeit with an ugly parking lot and a trash receptacle on its side and an elevator box on its top), we hope that somebody can shake few a few dollars loose to get decent looking gates designed for the parking lots at Tom Lee Park.
The gates have always looked more like a high school shop project than a smart design for the city's most prominent park, but design aside, these days they are bent and rusted, serving as an undeniable reminder of our urban indifference to good design in the public realm.