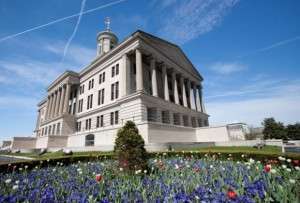 Joe Leaphorn and Jim Chee, the Navajo Tribal Police investigators in Tony Hillerman's superb mysteries, contended that there is no such thing as coincidence.  It's hard not to agree when it comes to recent letters from state government to the City of Memphis government.
One of the letters was from the comptroller and took a hard shot at the city's financial practices and the other was from the state treasurer questioning the City of Memphis pension plan.  Both were unusual actions by State of Tennessee, but the tone and the timing make them even more suspicious.
Memphis remains a land of mystery for most of the legislators and officials in state government.  It's an attitude that's been a fact of life on Capitol Hill for a long time, but it has new intensity and venom with the takeover of the Tennessee Legislature by right wingers who see Memphis as an island of liberal, black Democrats.
Former Governor Lamar Alexander made no secret about how Memphis baffled him and he generally avoided coming here.  Former Governor Phil Bredesen once said that anytime he came in contact with Memphis, it resulted in a problem or controversy.  So we guess it should be no surprise that with a supermajority of Republicans shaped by Tea Party orthodoxy, Nashville has become downright hostile toward its largest city and its people.
Information Gap
The lack of knowledge about Memphis and the lack of interest in understanding its problems shape the anti-Memphis attitude in the Legislature, where it became hostility and animus once it was fueled by the hostile commentaries shared by suburban Shelby County legislators.  Their regimen of horror stories about Memphis and their paranoia about all things Memphis have inspired a litany of myths and scorched earth political maneuvers.
The stories consistently portray Memphis, its people, and its government in the worst possible light and often with ugly stereotypes about urban life, urban residents and urban government.  There are stories suggesting that Memphians acted diabolically when they voted to dissolve the city school district and it was designed to destroy the majority white county schools.  There are regular stories of how corrupt and wasteful City of Memphis government is and how its payroll is bloated with political hangers-on.  There are numerous stories in which Memphis politicians are the punch line and Memphians are the butt of the jokes.
It's within this context that it becomes easy for state legislators – egged on by suburban Shelby County legislators – to interfere in decisions of city government that range from living wage ordinances to guns in parks to annexation to the naming of parks.  It's a paternalistic philosophy born out of the general disrespect that exists for Memphis.
It has also played itself out in state interference into local school decisions, and it will undoubtedly inject itself more in the future, particularly as suburban interests seek former county schools at no cost. Of course, getting the schools free makes no sense because most of their costs were paid by Memphians, and as a result, the more reasonable answer is for each town to deduct its percentage of the total county property tax from the total building cost and that should be the price of the school.
Rumors
Back to the two letters from state government to City of Memphis government, it's curious that they were mailed at a time when one of the most popular stories on Capitol Hill, aided and abetted by suburban legislators, has been that Memphians are planning to dissolve the city charter.  It's built on the premise that if Memphians were willing to dissolve their own school district, they are willing to do the same to their own city.  It's accompanied by the prevailing opinion that all Memphians are looking for a free ride.
It's a specious fiction.  Not only is no one in Memphis thinking about surrendering the city charter, it's too problematic to consider anyway.  No one is going to pursue a strategy that wipes Memphis off the map, allows Germantown and other towns to annex parts of the former city, the bond debt becomes problematic, and more.
And yet, it's hard to imagine that the tall tales about Memphis' possible charter surrender weren't carried to the comptroller's office from Legislative Plaza by Jason Mumpower, former Republican House Majority Leader.  Although the comptroller is elected by the General Assembly to two-year terms, the office has a tradition of being politically detached, but it's hard to see Mr. Mumpower's hiring as deputy comptroller as anything but lowering that wall in an office with formidable powers, including the audit of state and local governmental entities.
Seasoned Nashville observers said that they can't remember seeing a letter like the one mailed to the City of Memphis.  It was in response to the City of Memphis request for approval of its refunding plans for a negotiated sale of $112.5 million in bonds that would be used to pay off bonds issued in 2005 and restructure debt into future years to 2025.  The transaction would eliminate $10 million in debt payments in the upcoming fiscal year.
More of the Same
Approval by the comptroller's office is required, and its staff had several options, and while some Nashville observers are not surprised that a letter was written, they are surprised by its range and terse tone.
The comptroller's letter was dated May 20.  Nine days later, another state agency wrote City of Memphis.
This time, it was the State of Tennessee treasurer, who is also an appointee of the Tennessee Legislature.  The letter was mailed on behalf of the Council on Pensions and Insurance, a committee of the Legislature.  Its chairman is an East Tennessee Republican and its vice-chairman is a Middle Tennessee Republican. Its 14 members are state legislators – 10 Republicans and four Democrats.  None are from Memphis.  The only local member is Mark Norris, Senate Majority Leader from Collierville, and frequently, the driving force for suburban legislation.
Interestingly, the review of the city's pension plan was requested by Mr. Norris, whose legislative digs at Memphis are obvious and often.  He tried to water down the import of the letter and did his best to make it sound routine by insisting that it will involve more than just Memphis.
But all in all, the letters lend credence to the statement that there really is no such thing as coincidence.