The UrbanArt Commission celebrates its 25th anniversary today, and its impact and influence on Memphis have exceeded all expectations.  Back in 1997 when it was just an idea shared by Babs Feibelman, Christy Jernigan, Rick Masson, and me, creating a public art program was an exercise in faith.  We had no idea that it would work, that anyone would support it, and if its impact would be worth the effort.  Thanks to the persistence of Mr. Masson, then City of Memphis CAO, city government passed a percent for art program five years later and it provided the UrbanArt Commission with the standing and financial support it needed to make a difference.  That difference can be seen in its 25-year portfolio which touches every corner of Memphis and defines many public spaces and buildings. 
When UrbanArt Commission celebrated its 20th anniversary – has it really already been five years? – in 2017, I published the following post:
The UrbanArt Commission is the Jonas Salk of Memphis arts and culture.
Remember him?  He's the medical researcher who invented the first polio vaccine that transformed the futures of tens of thousands of children.  In his low key way, he simply went about his work unconcerned about celebrity and headlines.
That, in large measure, also describes the UrbanArt Commission.  In its low-key way, it has project by project transformed Memphis, largely without headlines and below the radar.   
For those of us who were present at the creation, it's hard to believe that two decades have passed and it's even harder to believe what UAC done and become.  Back then, our aspirations were modest, the funding even more modest, and the hurdles formidable.  Public art was an afterthought if it was thought of at all.
The first executive director, Carissa Hussong, changed all that.  A year after moving to Memphis from Seattle, she was named to head the fledgling nonprofit group, and because of her personal character, her sincerity, passion, and credibility, UAC was able to become an create momentum within a few years, as evidenced by passage of "percent for art" programs by Memphis City Schools and City of Memphis.
A New Era in Public Spaces
Twenty years ago, public art in Memphis consisted primarily of statues connected to various wars, Hebe in Court Square, W. C. Handy on Beale Street, and a half dozen or so downtown sculptures from the 1970s like John McIntire's Muse, Richard Hunt's I've Been to the Mountaintop, and John Seyfried's The River. 
Generally speaking, there was more public art in Elmwood Cemetery than most of Memphis.
Today, while UAC's mural program captures the most attention, there is no art form not represented in the UrbanArt portfolio: steel, paint, wood, paving, mosaics, glass, and more, and there is no human emotion not engendered – whimsy, joy, solemnity, reflection, gratitude, curiosity, and remembrance.  Best of all, about 70% of the more than 140 projects are by Memphis artists.
The current executive director, Lauren Kennedy, another of those smart, engaging Rhodes College students who remained in Memphis, is capably guiding UrbanArt Commission into new territory connecting artists to neighborhoods and city planning.
In commemoration of the 20th anniversary of this important civic asset, we checked in with Ms. Hussong and Ms. Kennedy.  Here is what they said:
Carissa Hussong, now executive director of The Metal Museum: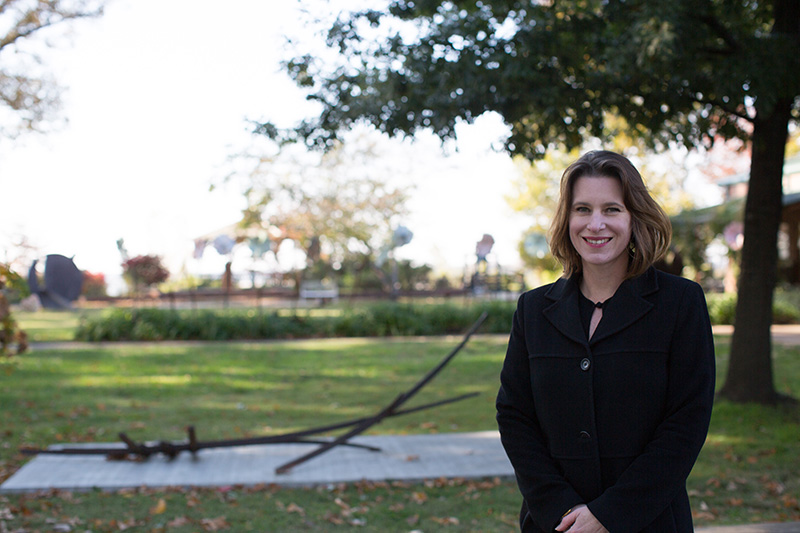 Q: What did you have as goals when you took a job that had never existed before in a city not known for its appreciation of art?  Looking back, what's your proudest accomplishment from your years at UAC? What was the event or milestone when you knew that UAC was going to succeed?
A: The answer to your first three questions is, without a doubt, percent for art.  That was our only real goal in the beginning.
Everything else we did was to help convince the community, the administration and the City Council that public art was an important part of a vibrant city.  It was and still is one of the accomplishments I am most proud of.  It was a group effort and would not have been possible without Kristi Jernigan, Tom Jones, Rick Masson, John Conroy, Scott Morris, Judith Drescher, and Betty Ann Wilson and all the people – artists, architects, city engineers and project coordinators, neighborhood representatives, school board commissioners, city council members and so many more – who believed in the power of art.
What few people remember is that a percent for art mandate was passed by Memphis City Schools before the Memphis City Council passed its percent for art ordinance.  While I can't say that I knew the UAC would succeed when the school board approved spending CIP (Capital Improvement Projects) dollars on art, it was certainly a sign that the seemingly impossible was possible.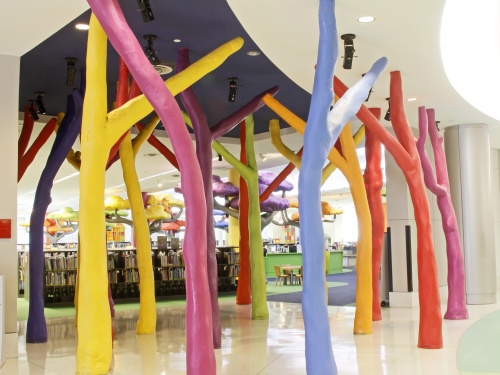 If the school board could see beyond the books vs. art argument, which was always a moot point because CIP funds could never be spent on books, teachers or other key operating expenses, then the City Council should certainly be able to approve a small percentage of a construction budget for something that would have a lasting impact on the entire community.  A budget comparison I used often was the 10%-15% contingency allocated for mistakes and change orders – necessary but invisible whereas the 1% for art would be enjoyed for many years to come – perhaps not necessary but visible and inspiring.
Q: What do you think has been UAC's most important impact on Memphis?
A: The UAC changed our mindset about art in public spaces.  Not only did Memphis deserve art, it could afford it.  And not only that, public art provided a good return on investment.  Take for instance the Cooper Young Trestle and Overton Square.  The Cooper Young Trestle moved the heart of Cooper Young further north, promoting growth between Young and Central.  And Loeb Properties used murals and sculpture in the redevelopment of Overton Square to create a sense of place.  Both projects are hugely successful and are closely identified with the public art that transformed the ordinary into something extraordinary.  As a result more architects and developers are utilizing the talents of local artists.
Q: Anything you want to add?
It is great to see the work that Lauren Kennedy and her team are doing.  I am particularly excited about the possibility of artists-in-residence serving in neighborhoods and city departments.  That was always one of my long-term goals – one that I thought I would never see accomplished.
Lauren Kennedy,  executive director of UrbanArt Commission: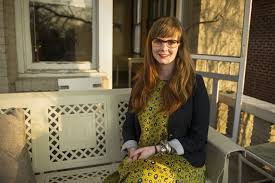 Q: When were you hired and what did you think at the time?
A: January, 2015.  I was 28 years old and it was an exciting opportunity, the idea of taking its role and helping shape it into something in a different way and see organizational change.
Q: Where were you working before you took the UAC job?
A: I was an arts major at Rhodes.  I took a job at Ballet Memphis and ran a gallery out of my house.  (Rhodes College Vice-President) Russ Wigginton told me about the opening at UrbanArt and told me I should apply.
Q: What's an example of the new role UAC is playing?
A: We worked with Innovate Memphis and Advance Memphis to address blight in the Vance Avenue corridor, and we are replicating that program in City Council districts 3,4 and 7 and next year, we'll do others.
Q: What is your definition of success?
A: Are we making people feel better about space and are values going up?  It's not just about a project or project management.  It's about emphasizing community engagement, because it's not enough to put up a sculpture and never go back to it.  It's about expanding programming beyond the focus on projects and including artists and creative people to create emotional connections and livable neighborhood.  Artists can help with practical things like signage with their art focus.  Artists can help to create an environment so the message and impact are more widely distributed.  It's not just the project, but the strategy for combatting blight and impacting city services.  This shouldn't be seen as frivolous.
We want Memphis to be seen and understood as an art center and what it means to support artists.  Hopefully, we want to be the go-to organization locally in a way that ripples nationally and that we are building up people locally who can apply for projects in other cities.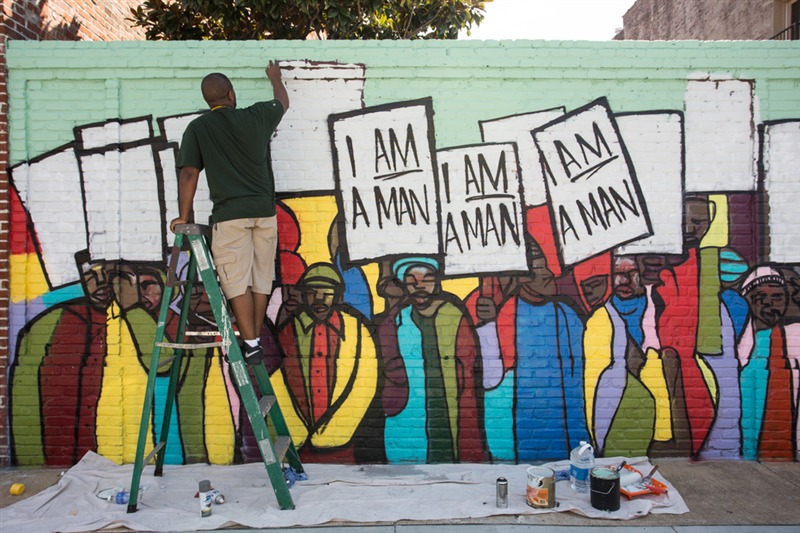 Q: What role does that require from UAC?
A: It's about our role as connector and how we can support community organizations.  The reaction has been really positive.  We are still focused on a project, and we want to focus on how to embed artists.  Everyone is positive and we're working on how to get started.
Q: Where are you located now?
A: The question indicates the problem. We're moving to the Crosstown neighborhood next year.  (UAC is located now at 422 North Cleveland Street.)  Once we left Broad Street, we lost visibility.  In a storefront in Crosstown, we will be really visible and being on the street where people can interact with us is important to us in our role today.  
Note: UrbanArt Commission has entered into an agreement with Memphis 3.0 – the comprehensive plan launched by Memphis Mayor Jim Strickland – that will result in artists being embedded in the planning process.
Here's a column by the always insightful Chris Herrington of the Commercial Appeals 9:01 about UAC
Here's a podcast by David Waters of his interview with Ms. Hussong and Ms. Kennedy.
***
Join us at the Smart City Memphis Facebook page for daily articles, reports, and commentaries relevant to Memphis.