In a city whose music is a gift to the world,  Acoustic Sunday Live is each year a gift of music to Memphis itself.
This year's edition will be at 7 p.m. on December 5 at First Congregational Church. 
It will star American electric blues singer Shemekia Copeland, singer-songwriter Will Kimbrough, two-time Grammy award-winning singer-songwriter Jim Lauderdale, and singer, songwriter and folk musician Livingston Taylor with special guest and Critic's Choice crunk artist, Memphis' own Al Kapone.
The music series is made possible by a couple of special supporters of Memphis music: husband Bruce Newman, entertainment attorney, blues promoter, and host of WEVL's Folk Song Fiesta, and wife, Barbara Ballin Newman, former president of the Blues Foundation who developed a fund that has raised $250,000 in support for low-income blues musicians during the pandemic.
Community Support
The three decades of concerts began in 1994 when the couple decided  to leverage their considerable connections and influence to organize events to benefit local nonprofit organizations.  They began with comedy shows with the likes of Howie Mandel and Alan King but evolved in 2000 into what it is today.  Along the way, it has featured legendary singers,  including Richie Havens, Tom Paxton, Ramblin' Jack Elliot, Odetta, Josh White Jr., Roger McGuinn, Melanie, Dave Von Ronk, and more.
The first beneficiary was the Bornblum Solomon Schechter Day School and this year, for the third time, it will benefit Protect Our Aquifer. "This is a cause close to everyone's heart," said Mr. Newman, who handled the legal work to set up the nonprofit organization fighting to protect the source of our community's drinking water.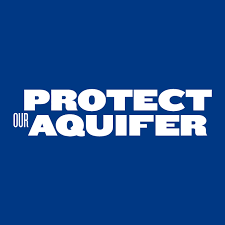 He has known Ward Archer, one of the founders of Protect Our Aquifer, through the music business and admires how the organization has created a growing constituency for the issue.  "When TVA drilled into the aquifer, we realized our risks," said Mr. Newman, one of the few entertainment lawyers in Memphis. "Water is not a political issue.  It's neither left or right."
The community's ability to block the Byhalia Pipeline through poor South Memphis neighborhoods was a victory that showed the power of grassroots activism, he said.  "I thought it (Protect Our Aquifer) was going to be a small organization and that Ward would go down to City Hall fighting fights.  But he saw the vision and the past 18 months showed how important it is. Now, it even has a new executive director, Sarah Houston.
"I would not have thought Memphis would have jumped on the band wagon.  We've been called the unhealthiest and fattest city but things are changing because people are fighting for their environment.  Memphis is better when we are together."
A Special Evening
Acoustic Sunday Live is much like Protect Our Aquifer.  "We see all races, all colors, all religions, and political persuasions," Mr. Newman said.  "Over the years, we moved around to different venues, and First Congregational Church opened up its arms," Mr. Newman said.  "They've been very gracious. They've upgraded the sanctuary's sound system so this year's concert is going to be really special."
The format for Acoustic Sunday Live is an homage to a Hootenanny song swap popular in the  Greenwich Village folk scene in the Sixties.  There will be an opening act and then all singers will come on stage where they will engage in spontaneous collaborations and storytelling.
It's a personal and intimate evening unlike any other music event, a gift from its founders, two people instrumental in reviving the Memphis music business.
If you're waiting for a special invitation to attend, here's one from Al Kapone:
**
Join us at the Smart City Memphis Facebook page for daily articles, reports, and commentaries relevant to Memphis.