Thumbnail: Graceland's dogged efforts to tell Memphis what it's own documents mean, Liberty Park may be the next Volunteer Park, and big news at the Port of Memphis.
**
Graceland Knows Best
So, let me get this right.
The Tennessee Supreme Court will hear a case filed by Graceland to contest the City of Memphis' interpretation of its own agreement.  Who better to interpret it?
After all, Graceland wasn't even part of the negotiations or drafting of the document.
It's a continuation of the tourist attraction's insistence that it should be allowed more public financing for a 6,200-seat arena.  That too seems to challenge the ability of city government to make decisions about its own incentives.
Specifically, Graceland says when the city interprets its own agreement which forbids it from providing financial help to any indoor arena with more than 5,000 seats.  In short, it was to do as much as possible to ensure that FedExForum was successful and that the city was not financing its competition.
While the non-compete clause of the Grizzlies agreement is widely misunderstood and vilified, it was designed to support the arena's financial viability to the benefit of Memphis and Shelby County taxpayers. 

In return for the promise that city and county governments would not give financial help to a competing arena, the Grizzlies agreed to take on all operating deficits for FedExForum.  Projections were that these deficits would be about $5 million or more a year.  Even Nashville couldn't get that done with its NHL team and it's paid ever since – estimated at about $100 million in total.
City and county government learned a hard lesson when the renegade board of the Mid-South Coliseum kept that building open after The Pyramid was built.  That was never the intent of city and county governments.  The only beneficiaries to the board's decision were promoters who were able to pit the facilities against each other, driving down their costs and driving up the deficits which were about $3 million a year. 
Here's the problem:  EDGE in 2014 approved a $21.3 million TIF (tax increment financing) area that allows Graceland to receive the incremental increases in property taxes that result from its $137 million improvements and use the money to help pay its bonds.  Meanwhile, Graceland was approved from a Tourism Development Zone so it could capture the incremental increase in sales taxes and the Tourism Development Zone Surcharge so it could charge an extra 5% in sales taxes for sales on its campuses.
And for this, Memphis is accused of being miserly.   
Later, Graceland wanted the TIF district to help finance its arena, although it knew this was problematic.  
Memphis Mayor Jim Strickland rightly said that would violate the agreement with the Grizzlies.  An appeals court upheld the dismissal of the lawsuit by Shelby County Chancery Court, but now the Supreme Court has agreed to hear it.
Since the beginning of this push by Graceland, it has been characterized by demands and snark that would have made Colonel Park look reasonable.  We admire the patience of City Hall in dealing with Elvis Presley Enterprises, particularly when they are told what their own words really mean.
As one of the three people who led the negotiations with the Grizzlies, I can attest that the mayor has the intent of the agreement precisely right.  The intent of the agreement is clear and Graceland's sledgehammer approach to break into the city and county coffers carry big risks for taxpayers, because if it wins, it could open up the agreement with the Grizzles to be renegotiated and this time we may not come out ahead.
Liberty Park or the Fairgrounds?
The Fairgrounds has now been rechristened as Liberty Park. 
It's easy to imagine that the new name will catch on about as much as Volunteer Park did at Mud Island. 
Some say the flags look like Boy Scout camp and that the stylistic American Eagle logo has have a German militaristic cast to it.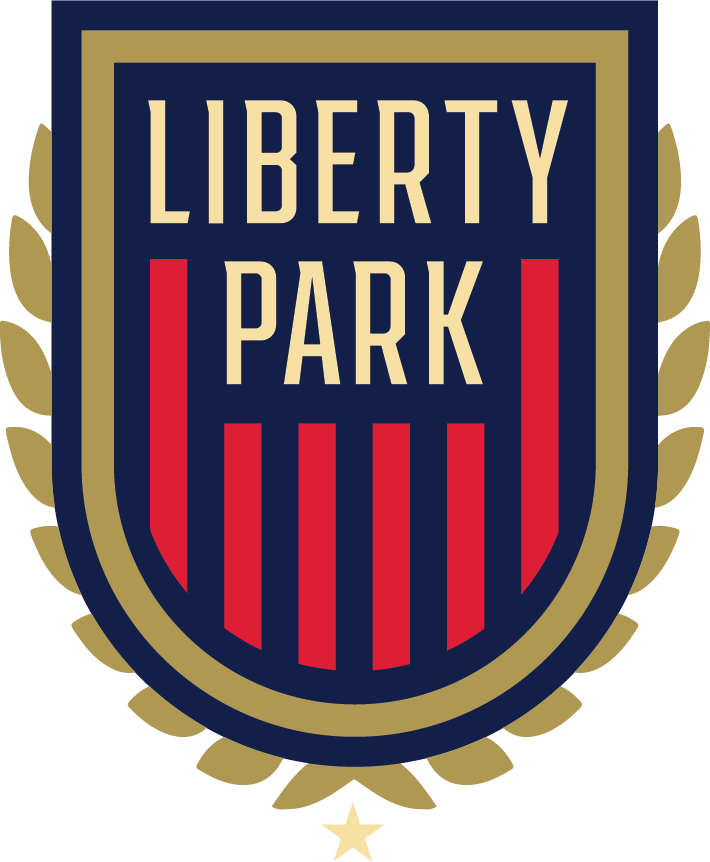 All that said, if it is developed in its totality, it should be an exciting site that speaks for itself. 
City officials say the name was chosen because of its long association with the word liberty – the Liberty Bowl Memorial Stadium (Memphis Memorial Stadium until 1975 and Liberty ever since) – and Libertyland, which operated on a corner of the site for 29 years.
We suspect that after 123 years as the Fairgrounds, Memphians will still say, "want to go to the Fairgrounds," before they say, "let's go to Liberty Park."  Mud Island taught us that much.
PS: Don't Google libertypark.com.  That site takes you to a planned community in Vestavia Hills, Alabama.  There's also Liberty Park in Salt Lake City, Liberty Park in Akron, and similarly named places all over the country.  Libertypark.org connects you to The Church at Liberty Park in Alabama, so if you want to check on Memphis' project, be sure to link to remember, it's www.libertyparkmemphis.com.
Good Public Servants Make Things Happen
It's hard to get through an economic development announcement that doesn't say "world-class" or "game changer," but this time, it just may be warranted. 
If Port of Memphis can become a seaport for container ships, as Port of Memphis executive director Randy Richardson said, it could indeed be a game changer for the river.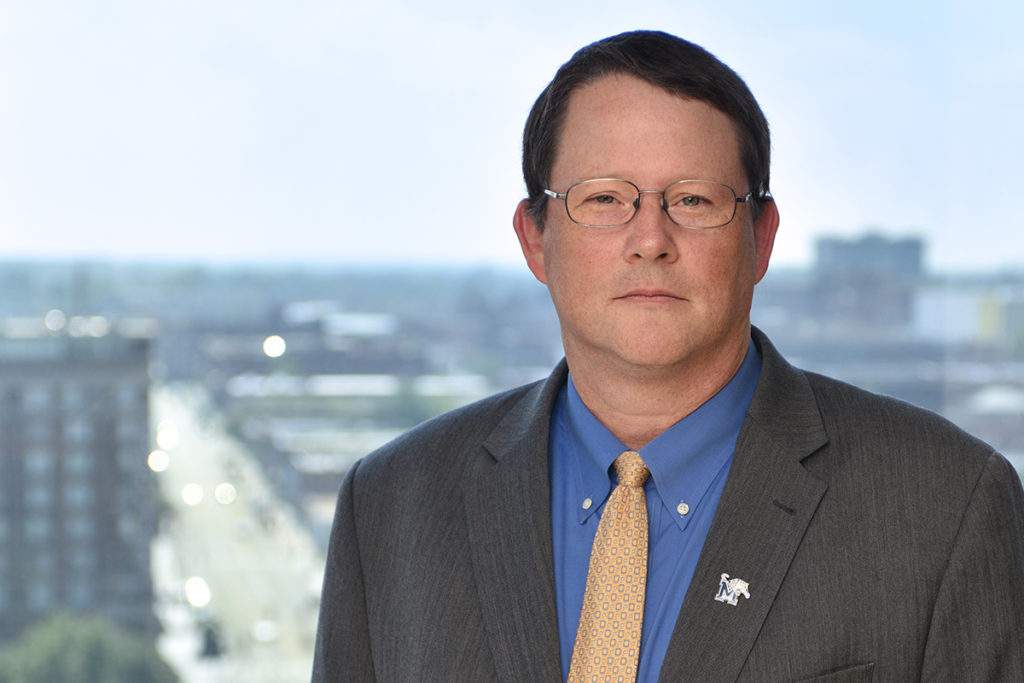 Because of an innovative design, self-powered ships (no barges required) to move up the river beyond New Orleans.  That option has been previously blocked by low bridges and if – there's always an if – the newly designer containers are built to handle this problem, it could be a huge boost for the Memphis economy.  In fact, this time, we may even believe one of EDGE's hyperbolic economic impact studies, this one calculating the annual impact at more than $1.5 billion.
All this is well and good, but it's not what I'm blogging about it.  Rather, the announcement reminded me of all the quiet, dedicated people in local government agencies who have their noses to the grindstone doing what's best for the rest of us. 
Randy Richardson is such a person.  He's been at the Port so long there's suspicions that as a baby, he was left in a basket in the bulrushes.  While he might not really have the Moses parallel, it's been providential that he's been there for 27 years and executive director since 2010.
You won't see his name in the headlines, because he never seeks them.  Nonetheless, he's the kind of steady, determined force that makes good things happen.
More for the Bureaucratese Dictionary
I wonder if anyone at the Health Department asks: Do you think our directives could have more impact if they were written in language most people understand?
Beginning a government message with "Pursuant" is always a tip-off for what is to come.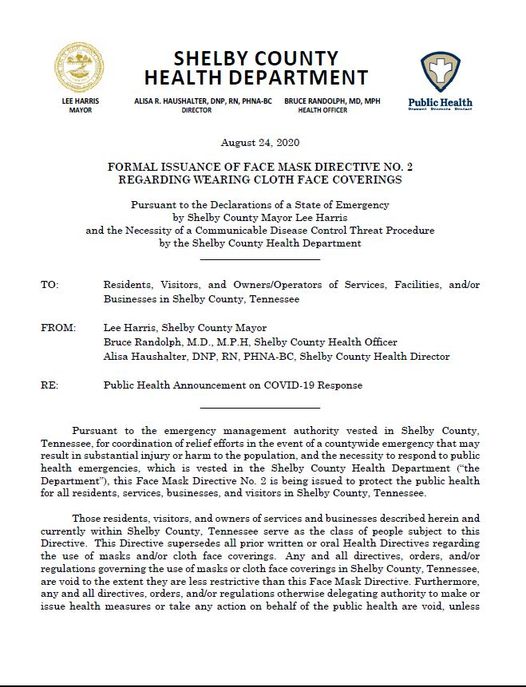 **
Join us at the Smart City Memphis Facebook page for daily articles, reports, and commentaries that are relevant to Memphis.