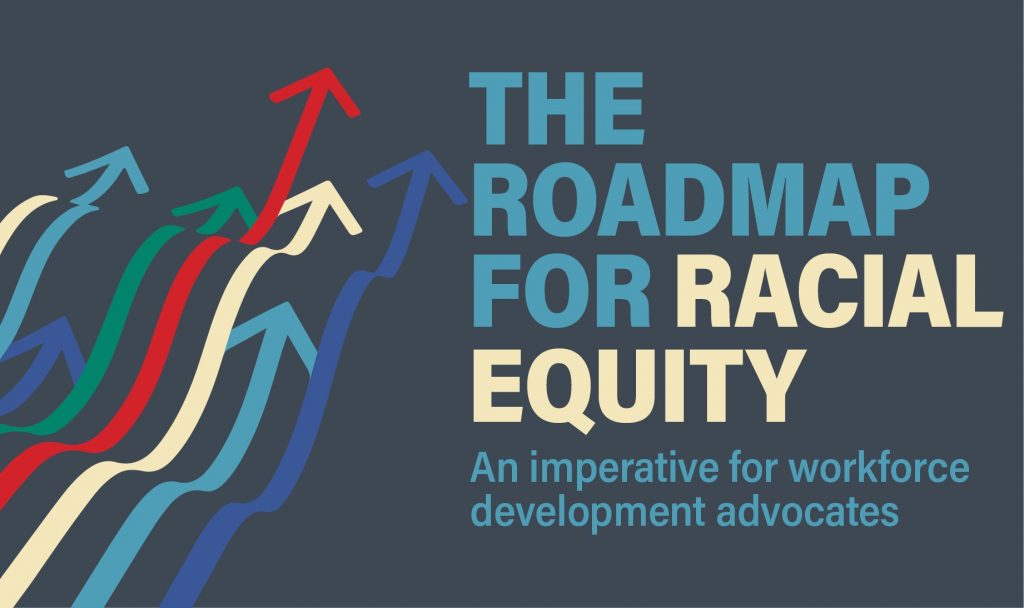 Reports suggest that our community is headed to a showdown about the lack of results by its workforce development programs.
For decades, Memphis and Shelby County have struggled to develop a program that can transition our 1980's workforce to one that can compete in today's economy and a program that can shift our community from an overdependence on the kinds of transportation, distribution, and logistics jobs that flourish on wages that are too low and business incentives that are too high.
It's a theme that runs through much of Memphis and Shelby County's modern history as we ricochet between hope and despair but with no sustained solutions to address our nagging workforce problem.
It sounds like it all may be about to come to a head.
Trouble in River City
We are told that as soon as early November, the State Workforce Investment Board will vote on decertifying the Greater Memphis Workforce Investment Board (WIN), which includes Shelby, Fayette, Lauderdale, and Tipton Counties. The WIN consortium of elected officials named Shelby County Mayor Lee Harris as grant recipient and fiscal agent for the more than $20 million that comes to the local board.
Meanwhile, we are told that the performance of the Greater Memphis Alliance for a Competitive Workforce (GMAC) – much-vaunted when it was created – falls far short of the milestones of success that were established when it received its $6 million grant from the U.S. Department of Labor.
GMAC was created four years amid great fanfare and grew out of the Regional Economic Plan developed in collaboration with the Brookings Institution and with the Greater Memphis Chamber's Chairman's Circle which included it in its "moon missions."
Both programs are cited for different concerns, but the fact that both are in trouble should finally send the message that drifting from one magic answer and "great man" theory to another is not achieving the results that Memphis and Shelby County demand. And, as we drift on workforce development, we inevitably drift farther down the list of key economic indicators for the 50 largest metros.
Shaking Off Denial
Sometimes, it's as if we prefer denial to confront these honest and inconvenient facts and would rather talk about $15 billion in new construction than confront and solve once and for all the most serious underlying problem undermining our economic success: the lack of a workforce that attracts the higher-paying, higher-skilled jobs that will determine if our community is a success or on the list of also-rans.
In the early 1980's, more than 1,000 people participated in the Memphis Jobs Conference to create an economic agenda to turn the region around at a point when it could go either way. We have resisted the call for similar summits in the past, but perhaps, just perhaps, workforce development merits such a response.  That said, the beauty of the Jobs Conference was that it expanded the intellectual capital devoted to the pressing issues of the time.  Experts from other cities who were turning their communities around provided a broader context for examining options and opportunities rather than having an insular conversation.
It would also be helpful to have a comprehensive mapping project for workforce development to see what the current ecosystem looks like, to determine where there are gaps, and to evaluate who's the most successful so that's where the money is invested.
One thing seems obvious: what we've been doing isn't working and the way we are producing various strategies isn't producing success. There have been times of hopefulness but for one reason or another, it has not been sustained and workforce metrics have not substantively improved.
Back when the current PILOT program was created about 30 years ago, it was said that the tax waivers would only be given until Memphis and Shelby County created a workforce development program that didn't make the incentives necessary. In the intervening decades, more than $2 billion in taxes have been eliminated for large companies as the incentive became an entitlement, but in those years, however, the model workforce development program was never developed.
So, today, we are still doling out tax waivers, sometimes with the justification that they are needed because our workforce is weak.
WIN
When the federal workforce development law was passed about 20 years ago, the promise of significant funding for workforce was to transform our community. Since then, hundreds of millions of dollars in funding have come to local workforce board, which this year received just over $20 million.
Although a Shelby County Government priority in its budget for FY2020 was to "promote workforce development and a healthy economy," its reporting relationship within the organization gives a hint of how WIN is perceived there. When it was transferred from City of Memphis, which had been the fiscal agent, in Shelby County, it reports to the Division of Finance and Administration.
This suggests that it's seen primarily as a source of money rather than put it in a division where could be administered by staff who work in direct service development and delivery and where it could align with other tools that could be leveraged to achieve bolder workforce goals.
Despite being cited as a priority, the goals sound bureaucratically generic:
a)  Provide programs that help individuals develop the skills that are currently being demanded by employers in the County, b) Prioritize the work of WIN and the American Job Center to provide assistance to our citizens who are seeking employment and assistance to our local companies trying to fill open positions, c] Coordinate agency programs that address issues of poverty and economic/housing insecurity within the county, d) Promote the growth of local, minority, and women owned businesses in the community, e) Provide a business-friendly environment in county operations and regulations to encourage local development and diversity, and f) Create new strategies that encourage small business development particularly in the area of start-up technology.
GMAC
Word from Nashville is that state officials are frustrated by the lack of progress in the Memphis region. That frustration is exacerbated by the perception that WIN bounces back and forth between City of Memphis and Shelby County, but regardless of where it is located, its treated as a political perk, according to sources. They add that the local workforce board is poorly and ineffectively structured.
In fairness, it seems to us that the same concerns – politicization and structural weaknesses – can be applied to the state board as well.
As for GMAC, it essentially was a bet on the "great man" theory of change. It was built around a person who impressed politicians and businesspeople putting together a regional development plan, but within a few years of the hiring, it had failed to live up to the hoopla.
At that point, GMAC, which until then was an independent organization, became part of EDGE, where its aim is stated as solving the region's skills gap. Despite the move, it is said that it still has not been able to hit its goals which in turn threaten its funding.
All in all, there's no mistaking that workforce development in our community is in crisis. How we respond will do more to influence the future of our economy than any of the exciting construction projects now under way.
***
Join us at the Smart City Memphis Facebook page for daily articles, reports, and commentaries relevant to Memphis.