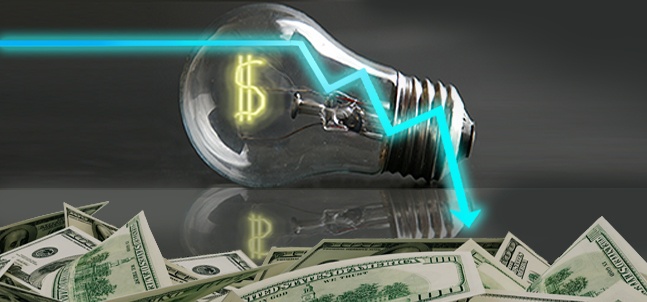 Sometimes when Memphis Light, Gas & Water Division officials talk about the Tennessee Valley Authority, they seem to have Stockholm Syndrome.
Faced with three separate studies, including one it paid for, MLGW seems unpersuaded by the shared conclusion that Memphis and Shelby County customers of the utility company – living in one of the communities with the highest poverty rates and lowest incomes in the country – could save more than $400 million a year by switching to another electricity supplier.
All three reports – by ICF, ACES, and GDS – identified MISO (Midcontinent Independent System Operator), headquartered in Carmel, Indiana, with operation control centers in Eagan, Minnesota, and Little Rock, as a less expensive source of electricity.  MISO is an 18-year-old nonprofit organization that combines the transmission facilities of several transmission owners into a single system that moves energy over long distances at a lower price than the combined charges of each utility.  This means that just across the Mississippi River, people are paying significantly less than we are.
MISO's system, which bills itself as one of the world's largest energy company, stretches from Louisiana to Manitoba, Canada, and includes much of Arkansas and part of Mississippi.  MISO's website displays all kinds of real-time data about the system, including the load, fuel mix, and costs of electricity.
Forcing An Explanation
The issue of whether there is a cheaper way for our community to get its electricity became a front burner issue when MLGW asked Memphis City Council for what would amount to a 10.5% increase in the average customer's bill over the next five years to fund $747 million in bonds to pay for improvements in its gas, water, and electric infrastructure, beginning with an immediate $75 million bond issuance if the fee hike is approved.
We admit to some empathy for relatively new MLGW president and CEO J.T. Young because the utility's infrastructure suffers from many years of ignored need, but then again, that's a problem that faces the Strickland Administration and City Council often because of the long-term problem here of deferred maintenance and the failure in past decades to make regular investments to improve services, facilities, and roads.
At its last meeting, City Council delayed a vote on a higher rate for two weeks and Councilmen Berlin Boyd and Ford Canale rightly pushed MLGW to explore alternative energy sources with Mr. Canale saying, "Until I see TVA is more competitive, I can't support making the ratepayers pay for that."
In response, MLGW officials are taking to the neighborhoods to push for public support for the increase, but they have already said they believe customers want better service and that requires the infrastructure improvements.  While it is unquestionable that MLGW customers want better service, particularly as outages have increased and lengthened in recent years, it is hard to consider that decision without better explanations about why Memphis and Shelby County should stick with TVA.
The Public's Business
Mr. Young said that the studies' projections of savings aren't reliable enough to finance the infrastructure improvements, but it seems to us that if there is the promise of $400 million in savings in the near future, MLGW could issue bonds based on that amount.  It's been done with other projects where bonds are issued before revenues are in place or even flowing – think FedExForum, Bass Pro Shops at The Pyramid, and others.  The bond market is accustomed to buying bonds based on future revenues and its confidence level about the entity issuing the bonds.
This isn't a problem of Mr. Young's making.  After all, a year ago, his predecessor lost a request for a multiyear increase in rates although the Council did approve a one-time 2% hike in gas and electric rates that went into effect in July, 2018.  Patrice Robinson, the MLGW retiree who chairs the Council's MLGW committee (the Council lawyer opined that this is not a conflict), argued that the increase should not only be about people living in poverty but about the needs of a "real business."
That said, this "business" is owned by the public, its employees are paid by the public, and its assets are owned by the public, so the question of whether the public is overpaying for electricity is no mere rhetorical point since higher electricity costs removes much-needed disposable income from the about 200,000 Memphians who spend most of their income for the basics of life – food, housing, and transportation (and coping with a public transit system whose quality forces 92% of all households to buy a car).
To compound the problem, a report released by the American Council for an Energy-Efficient Economy (ACEE) found that Memphis households pay 6% of their annual income on energy costs, higher than any major city in the nation; however, in lower income neighborhoods, the average energy costs are more than twice that high.  Census tracts with concentrated poverty almost doubled between 1970 and 2010, so high energy costs hit their residents especially hard.
Repeating History
In a recent commentary, Channel 24 anchor Richard Ransom summed up the state of things today really well.
There was a time not too long ago that MLGW routinely was considered – and polling showed it – the most credible and highly regarded public service.  Unfortunately, that is no longer the case for a number of reasons dating back a decade, but it's why we hope MLGW will handle the question of less expensive electricity carefully and conscientiously.  So much of its credibility is riding on it.
After all, the budget of MLGW is almost three times larger than the City of Memphis itself, and $1.3 billion of its nearly $2 billion budget is related to electricity.
We are all proud of the celebrated chapter in Memphis' history when TVA became responsible for electricity in 1939, but it's worth remembering that at the time, it justified on the basis of lowering the cost of electrical power to Memphians amid complaints that the previous power companies had a stranglehold on the city.
That sounds very familiar.
Hostage Payments
These days, according to the studies by the energy consultants, electricity customers are being denied savings projected at $4 billion over 10 years.  Hypothetically, if MLGW saved $400 million a year in electricity costs and put that amount toward fixing its infrastructure, it could cover the costs cited by Mr. Young in two years and reduce the amount of interest paid by hundreds of millions of dollars.
Meanwhile, contracts with TVA have a Catch-22 with their five-year requirements for canceling the agreement.  It's no wonder there is Stockholm Syndrome in Memphis and Shelby County.  We're in the equivalent position of being forced to make payments to a captor for five years before there's the chance that we won't any longer be held as a hostage.
All this said, TVA has other credibility issues.  It took the agency 10 years to admit its liability in a coal ash spill in East Tennessee (and apparently ratepayers here will help pay for its negligence on the other side of the state).  It begs the question of the risks associated with the huge coal ash pond at Allen Steam Plan here but underscores the importance of the advocacy by the Protect Our Aquifer movement.
In addition, only 19% of TVA's energy portfolio comes from renewable energy sources, and if Memphis is to be a resilient city that plans for a future that can deal with the results of climate change, it has to have energy efficiency and renewable resources as high priorities.  Meanwhile, President Donald Trump has demanded that TVA keep open a coal-fired plant in order to benefit a major political contributor, and it will be instructive to see how TVA handles this presidential back-scratching.
Put simply, it's not possible to support the requested fee hikes until MLGW has definitively laid out a plan for reducing electricity costs and acting on what should be its top priority – to demonstrate its loyalty to Memphians rather than to a federal agency whose benefits may have run their course.
***
Join us at the Smart City Memphis Facebook page for daily articles, reports, and commentaries relevant to Memphis and the conversations that begin here.