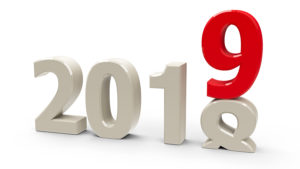 We have wrapped up our "Looking Ahead" series of posts, and we are grateful to the more than 40 Memphians who took time to write their thoughtful resolutions, predictions, and insights as the new year unfolded.  We once again were struck by the wisdom and the smart and inspirational thinking that are present in this community.
In case you missed anyone, here are the contributors and the dates of their posts:
January 3 – Smart City Memphis
January 7 – Virginia Murphy of Playback Memphis, Pat Brown of Cooper-Young Arts District,
Russ Williams of Archer Malmo, Jeff Hulett of Key Public Strategies, and John Carroll of
Choose 901.
January 8 – Carol Coletta of the Kresge Foundation and Memphis River Parks Partnership, Terri
Freeman of National Civil Rights Museum, and Tina Sullivan of Overton Park Conservancy.
January 9 – Congressman Steve Cohen and Ashley Coffield of Planned Parenthood of Tennessee
and North Mississippi.
January 10 – Dorothy Pugh of Ballet Memphis, Deidre Malone of the NAACP Memphis Branch,
and Kyle Veazey of City of Memphis.
January 11 – Memphis Mayor Jim Strickland, County Commission Chairman Van Turner,
Mauricio Calvo of Latino Memphis; and Steve Steffen of Left Wing Cracker Blog.
January 14 – Darrell Cobbins of Universal Commercial and Wendi Thomas of MLK50.
January 15 – David Ciscel, professional emeritus of economics, University of Memphis.
January 16 – Jennifer Oswalt of Downtown Memphis Commission and Larry Jensen of
Commercial Advisors.
January 17 – Aaron Shafer of St. Jude Children's Research Hospital and Jen Andrews of
Shelby Farms Park Conservancy.
January 18 – Julie Ellis of Butler Snow Law Firm, Gale Jones Carson of Memphis Light, Gas &
Water, Carissa Hussong of Metal Museum, and Steve Barlow of Neighborhood Preservation,
Inc.
January 21 – Scott Brockman of Memphis International Airport.
January 22 – Dennis Lynch of the Sierra Chickasaw Group and Scott Banbury of Tennessee
Chapter of the Sierra Club.
January 23 – Emily Neff of Memphis Brooks Museum of Art, Athena Palmer of Teach for
America – Memphis, and Suzanne Carlson of Innovate Memphis.
January 24 – Tyree Daniels of Duncan-Williams Inc. and DeAndre Brown of Lifeline to Success.
January 25 – Steve Bares of Memphis Bioworks Foundation and Barbara Holden Nixon of
ACE Awareness Foundation.
January 29 – Jeffrey Higgs of Lemoyne-Owen College Community Development Corporation.
January 31 – Cardell Orrin of Stand for Children.
February 10 – Shelby County Mayor Lee Harris, Roy Barnes of Coliseum Coalition, and Mark
Fleischer of StoryBoard Memphis.
Thank every one of you for all that you do for this community and your passion for moving it toward a bright, prosperous, and equitable future.
***
Join us at the Smart City Memphis Facebook page for daily articles, reports, and commentaries that are relevant to Memphis.