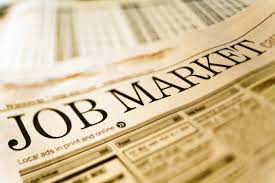 We've written recently that Memphis needs a disruption strategy to expand the economy and to create more jobs.  It seems clear that doing the same and expecting different results is not working.
More evidence came this week with the jobs growth for the first quarter of this year compared to the first quarter of last year.  There are 236 metro areas with more than 100,000 jobs and Memphis ranked #158 with 1.2% increase in jobs.
The highest percentage increase was 4%, and Nashville, Austin, and Atlanta were among the 33 metros with growth of more than 3%.
The growth rates for Tennessee major metros was Nashville at 3.8%, Chattanooga at 2.6%, Memphis at 1.2%, and Knoxville at 1%.
The following ranking from highest to lowest are for the "peer metros" selected by EDGE and University of Memphis' Sparks Bureau of Business and Economic Research:
3.9% – Kansas City MSA
3.8% – Nashville MSA
3.3% – Jacksonville MSA
3.1% – Charlotte MSA
2.1% – Indianapolis MSA
2.0% – Louisville MSA
2.0% – Cincinnati MSA
1.2% – Memphis MSA
1.2% – St. Louis MSA
1.2% – Greensboro MSA
1.0% – Omaha MSA
0.8% – Little Rock MSA
0.7% – Birmingham MSA
0.1% – New Orleans MSA
0.0% – Oklahoma City MSA
– 0.8% – Tulsa MSA
**
Join us at the Smart City Memphis Facebook page for daily articles, reports, and commentaries relevant to Memphis.