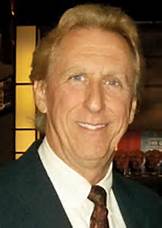 Former Memphian Bill Day has done it again.
He has won his seventh Green Eyeshade Award for excellence in cartoons.
The award recognizes the "very best journalism in the southeastern United States" and it is presented by the Southern members of the Society of Professional Journalists.  He won previous awards in 2000, 2001, 2005, 2006, 2009, and 2010.
The cartoon recognized by the award, The Virus of Bigotry, portrays President Donald Trump as a Zika Virus mosquito infecting others with bigotry.  It was one of six cartoons considered in making the award, and like all of Mr. Day's cartoons, his artful representation delivered a powerful and timely message.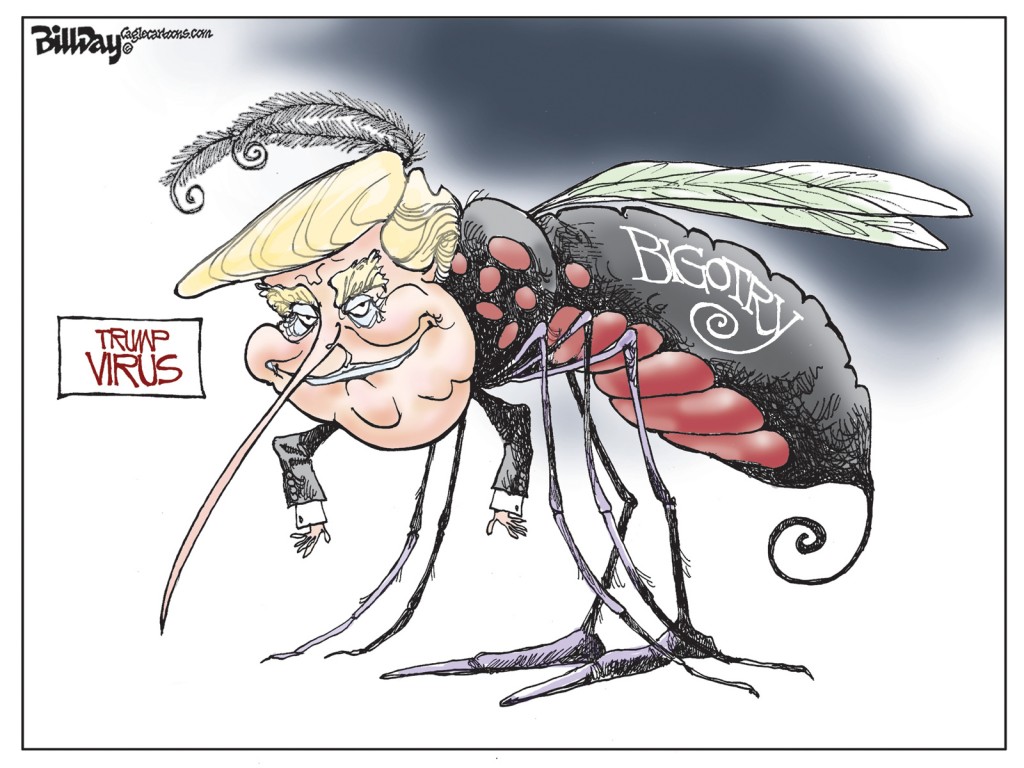 For us, what's as impressive as the quality of the cartoons he produces is the fact that he's doing it while working freelance.
In addition to the Green Eyeshade Awards, Mr. Day has twice received the coveted Robert F. Kennedy Journalism Awards in Editorial Cartoons – in 1985 and 2010.  The award honors outstanding journalism on issues that reflect Robert Kennedy's concerns, including human rights, social justice, and the power of individual action in the U.S. and around the world.
Recipients of the award are journalists like Mr. Day who have provided unique insights into the causes, conditions, and solutions to injustice and a critical analysis of public policies.  Other winners include The Washington Post, National Public Radio, and CBS' 60 Minutes.
He also has received the National Headliner Award, the John Fischetti Award in Cartooning, National Cartoonists Society's Reuben Award in Editorial Cartooning, the National Press Foundation's Award of Merit, and the James Aronson Award for Cartoons on Social Justice.
Proving that you can go home again, Mr. Day has returned to the state where he got his start as a political cartoonist at the University of Florida and today lives with his wife, Susan, in Tallahassee.   After college, he worked as a political cartoonist at Philadelphia Bulletin, the Commercial Appeal, and Detroit Free Press where he worked for 14 years.  He returned to the Commercial Appeal in 1988 but was caught up in layoffs there in 2009.
Since then, he has been drawing cartoons for Cagle Cartoons.
We salute his latest accomplishment and send our congratulations to him along with our thanks for allowing this blog to feature his cartoons since 2011.
Here's the first one we published: