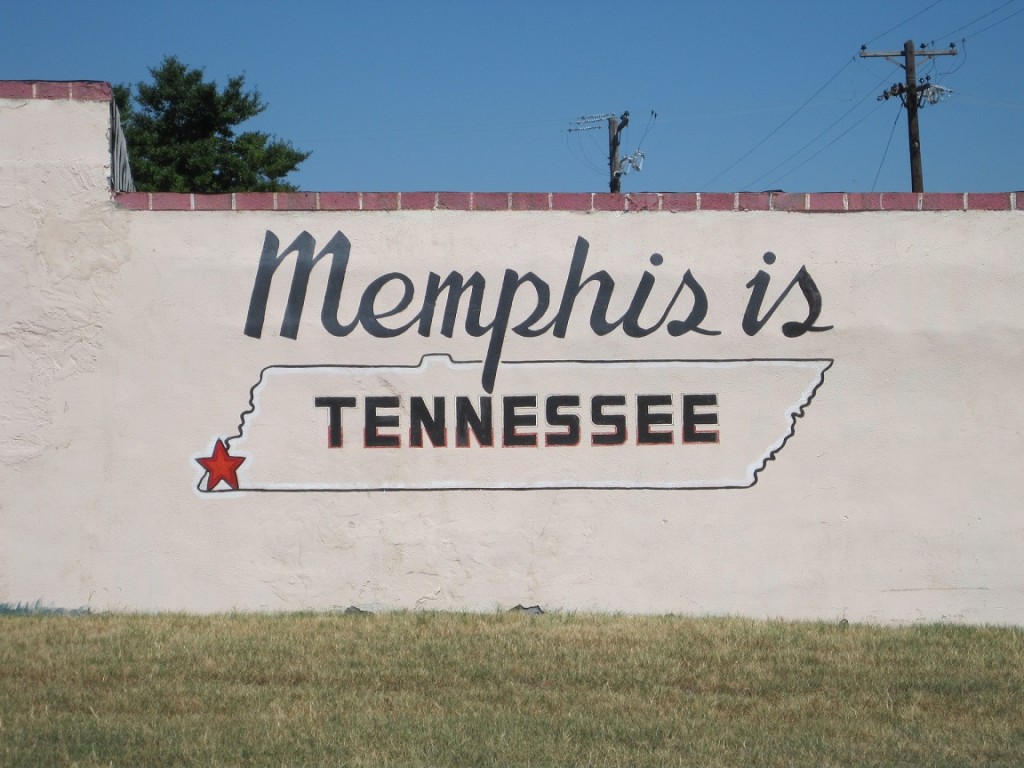 A few weeks ago, we got a telephone call from a reporter based in New York who was asking for an update about Memphis.  Here's what we sent him:
Memphis is the kind of city that can make you cry.  Just ask Justin Timberlake.
Being inducted in the Memphis Music Hall of Fame last October, he was brought to tears talking about his hometown: "I'm truly honored to merely stand on the shoulders of all these legends I grew up listening to and I grew up admiring to say that I stand alongside them now."
There's a lot going on in Memphis these days, but there's nothing that means more than its genre-bending music, which has defied racial and musical boundaries that hold the blues, rockabilly, rock 'n' roll, alternative, and soul music within them.   There's a reason Memphis is in the lyrics of more than 1,000 songs, and yet, there's a tendency to look at Memphis music in the rearview mirror as if the music stopped with the death of Stax Records in 1975 and Elvis two years later.
The city today continues to create singers and musicians who value the stand for creative freedom that was made here.  It keeps musicians here and brings in others like Bruno Mars to record last year's Grammy record of the year at Boo Mitchell's Royal Studio.  Meanwhile, the Memphis originals just keep coming: Amy LaVere, Luther Dickinson (alone or with North Mississippi All-Stars), Julien Baker, Valerie June, Al Kapone, John Paul Keith, Three 6 Mafia, and more and more.
As Memphis music icon Sam Phillips, midwife for the birth of rock 'n' roll at Sun Records, often said: "If you're not doing something different, you're not doing anything."  Memphis is always doing something different.
Striking A Nerve
We've heard emotional speeches from music legends for decades, but there was something different about Timberlake's.  He touched a nerve and became the poster child for how the city hangs on to old Memphis – booze, blues, and barbecue – while pushing ahead on a city being reborn – greenways, bike lanes, and neighborhood revitalization.
Even today, though, if you want to understand Memphis, you have to understand its music, now and then, because it is the same fusion of creativity, unexpected convergences, rebellious individuality, and rich diversity that define the city itself.
There's little argument that for about 10-15 years as the 20th century drew to a close and the 21st century opened up, Memphis forgot who it was.  It was adrift and some people even suggested that the challenges this time might be too great for it, although the city had faced them down before, notably a series of Yellow Fever epidemics in the late 19th century that resulted in the city losing its charter and the 1968 murder of Dr. Martin Luther King Jr. on the balcony of a downtown motel.
But, if the history of Memphis is indeed about getting knocked down and getting back up, the Great Recession laid it low.
Milestones
Times were hard, the economy was stalled, and our self-confidence was jolted. It's hard to say exactly when things started turning around or why they did, but maybe, it was having two plays about the city on Broadway – Memphis and Million Dollar Quartet.
Maybe it was being one of a handful of cities that found a jobs-creating use for a former arena, albeit an unusual one shaped as a 32-story pyramid turned into a massive, 535,000 square feet, Las Vegas-style Bass Pro Shops store that attracts two to three million people a year.
Maybe it was the $35 million highly successful reboot of the down-on-its-luck, once popular Overton Square entertainment district which now includes the Hattiloo Theatre, one of only a few free-standing, independent black theaters in America and soon to be joined by the new studio for Ballet Memphis, whose ballets on regional themes have landed it on the stage in New York and Washington, D.C.
Then again, it might have been the renovation of the 1936 Levitt Shell outdoor amphitheater in Overton Park, where dozens of free concerts featuring local and national music groups now attract families from across the region and the creation of the Overton Park Conservancy that is improving and fighting to protect Memphis' "Central Park."
It­­­ might have been the youth movement of the local culinary scene led by Kelly English, Andrew Ticer and Michael Hudman, Ryan Trimm, and others, and the way the once barbecue-dominated food scene now features more ethnic food than the United Nations dining room.
Maybe it was Broad Avenue, whose DIY ethos turned a once languishing neighborhood into a popular hot spot rivaling its older inspiration, Cooper-Young, or maybe it's the explosion of bike lanes and trails or the conversion of the 1.5 million square feet, former Sears Roebuck distribution center and retail store, abandoned for almost 20 years, and now becoming a vertical urban village.
The Convergence
The list goes on and on.  Perhaps, the truth is it was the convergence of all of these milestones that provoked a new optimism, self-confidence, and can-do attitude for Memphis.
Today, all of a sudden, it seems that there is an awful lot going on in Memphis.  In fact, there's $9 billion in projects just finished or under way, but two of them in particular illustrate the way Memphis is evolving from a gritty river city to one known more for being green, bikable, and ambitious – Shelby Farms Park and St. Jude Children's Research Hospital.
Shelby Farms Park is the $70 million transformation of 3,200 acres in the center of the county into the 21st century's great urban park with a 70-acre lake, new facilities designed by Marlon Blackwell, restaurants by Kimbal Musk and Hugo Matheson, a large-scale program to restore the area's ecologies, a new buffalo range, a hardwood forest, an intricate trail system, an award-winning playground, and the outback with its meadows and lakes.  Designed by James Corner of New York High Line fame, it is the hub for the 10 miles of the Shelby Farms Park greenline and the 22 miles of the Wolf River Greenway.
St. Jude Children's Research Hospital, through an improbable set of coincidences, began in Memphis in 1962 by comedian and television star Danny Thomas, and treatments invented there have pushed the overall childhood cancer survival rate from 20 to per cent to more than 80 percent.  It's expanded several times, and it's now embarking on a $2 billion expansion, adding 2,000 new researchers, faculty and staff.
Two Immutable Features
So much about Memphis is changing.  That said, two things seem always to remain the same: our complicated relationship with our country cousin 210 miles to the east up the Music Highway and our discussions about race.
Some people think we talk about race too much and point favorably to cities where it stays beneath the surface – until it doesn't.  Here, in a city shaped mightily by African American culture, food, and music, opinions are candid and honest and they are out in the open, and while it can be uncomfortable at times, we operate on the simple theory that no problem gets better if "act Southern," refusing to talk about it and pretending it's not there.
Racial issues here are similar to other large cities across America – albeit more complicated because of the stark realities of deep, concentrated, multi-generational poverty and economic segregation – but here, we have no-holds-barred, in-your-face talks about them in hopes of finding answers to the serious issues of equity and opportunity.   Best of all, more and more,  poverty reduction is moving to the top of the local agenda.
The Cool Factor
As for Nashville, for decades, the state's capital chafed at the way that Memphis and Shelby County – derisively called "Big Shelby" – dominated state politics.  These days, as a blue city in a red state with a hard red and right legislature, Nashville is the city where many of our dreams go to die (although that city is also an island of blue).
Our influence has waned to the point that the state legislature regularly overturns decisions made by the Memphis City Council like passage of a living wage and new state laws like refusing to expand Medicaid that are a stake in the heart of our city.
Today, some say our roles are reversed.  We are the older brother no longer and our sister city in Middle Tennessee has grown up.  It's a boomtown and no city in the Southeast can keep pace with it.  And yet, there are still indications of the old relationship as in an article May 28, 2016, in The Tennessean (Nashville) headlined: "Nashville vs. Memphis? We win!"
The reporter picked three categories, evaluated each of them, and declared that Nashville is finally cooler than Memphis.  Of course, just the fact that the article was written pointed to the real answer: anytime you're willing to spend so much time obsessing about Memphis, you already know you're not the coolest.
The latest evidence of Memphis' cool factor, besides having the first IKEA store in Tennessee, is that after being romanced by big league cities across the U.S., Kimbal Musk and Hugo Matheson decided to open their new restaurants in Memphis, including two at the  reimagined Shelby Farms Park.
In choosing Memphis, Musk pointed to the "renaissance" under way, but most of all, he said: "In Memphis, all things are possible."  That, more than anything, seems to sum up the prevailing attitude in Memphis, and with a little luck, we may look back to today as the time that Memphis turned forcefully toward a better future.
***
Join us at the Smart City Memphis Facebook page for daily articles, reports, and commentaries relevant to Memphis and the conversations that begin here.