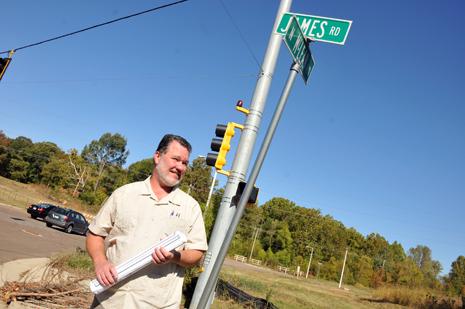 About a year ago, Tim Bolding's 91-year-old mother died, which put her 61-year-old son into a reflective mood about his priority for the next chapter of his life.
After working more than three decades to provide affordable housing for Memphians frozen out of the traditional mortgage market, it was no surprise that his thoughts turned to his career's purpose, but one term became top-of-mind — game changer.
"It was about doing something now," he says. "I can't wait. Neighborhoods can't wait. Memphis can't wait.  It was about a big idea that would be system-changing."
He calls his "big idea" the Memphis 10-K Housing Initiative, a plan to build or rehab 10,000 houses in the next 10 years. No one knows better than he does just how big that idea is. After moving from Nashville to attend the University of Memphis, Bolding's housing experience began in Shelby County government and continues as founding executive director of United Housing Inc.
500 Credit Neighborhoods
In his 22 years at the helm of United Housing, the nonprofit group has provided 4,469 affordable houses for families who otherwise would not be homeowners. And along the way, Bolding has become an expert about the barriers blocking too many Memphians from home ownership.
"There are tools for multifamily projects — Tennessee Housing Development Agency, Low Income Tax Credits, PILOTs, low interest bonds, and more," he explains. "There is a whole industry built around these tools. But for single-family houses, it's all about the tools we don't have available in many neighborhoods."
He pointed out that there are always builders, financing, appraisers, and real estate agents for "700-credit-score neighborhoods," but in "500-credit-score neighborhoods, the system is not a system." This in turn contributes to population declines, thousands of boarded-up houses, shrinking tax revenues, and tens of thousands of houses already seized for nonpayment of taxes.
"It is a deep wound for Memphis," says Bolding. "The loss of property owners has been dramatic. The building industry has been decimated in the last 20 years — from 350 builders to 20. There used to be 5,000 houses built in a year and now it's 500, and at the same time, population is down and we have thousands and thousands of vacant lots."
Signs of Progress
The plan for 10,000 houses is his response to these problems, and it's all about creating a system for "500-credit-score neighborhoods," so the private sector will want to develop and invest there.
United Housing's Wolf River Bluff development at the end of McLean Boulevard north of James Road suggests that it can be done. Twelve houses have been built on a tree-lined street, with solar panels, public art, walking and biking trails, and all are adjacent to an 11-acre Memphis park. The houses sell for $129,900, appraised at 100 percent of sales price and sold without government financial incentives.
Meanwhile, homebuilders and developers like David Walker of Vision to Reality LLC are proving that new homes can sell in urban neighborhoods where it did not previously seem possible.
"Buyers will come if a system is in place and if the product is what people want," says Bolding. "If we have the right tools, everything is possible. Binghampton is doing so much good work. The same for Crosstown and Soulsville. Imagine what they could do with the right tools for single-family housing."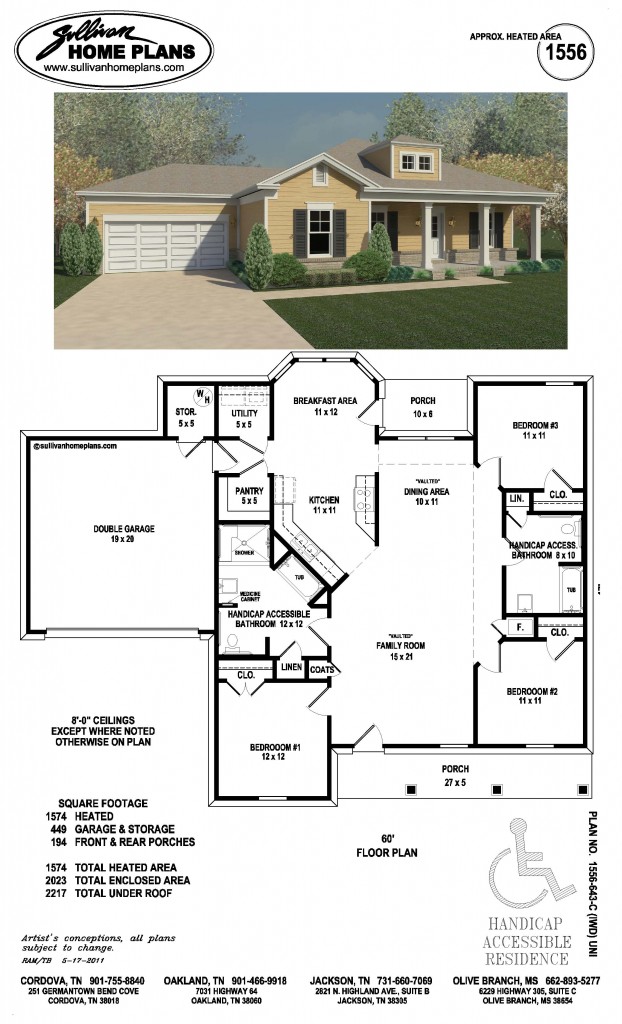 Getting Off The Roller Coaster
These include down payment assistance for buyers, rehab financing, developer infrastructure assistance, and loan loss reserves to reduce risk for private financing. Also, homebuyer education and financial counseling which are critical, because "the city is full of people who need help but are not ready to be helped."
The 10-K Housing Initiative costs $140 million, with almost half coming from state and federal agencies. An economic impact report concluded it would produce a $2.9 billion infusion into the economy; 2,100 jobs, and $150 million in new city and county property taxes.
So far, the "big idea" has attracted interest from local and state government, philanthropies, financial institutions, developers, and homebuilders. And if it comes together, it could end what Bolding calls the "roller coaster" of building and rehabbing houses in lower-income neighborhoods because of inconsistent funding and lack of a long-term plan.
He believes everyone with a stake in a better system will come together to design the tools needed to make it work, and then develop an organization to organize and manage the 10-K Memphis Housing Initiative.
In the end, Bolding says: "This isn't a United Housing plan. It's a Memphis plan. If we make it a priority, we can do it."
Previously published in the January, 2017, issue of Memphis magazine.
***
Join us at the Smart City Memphis Facebook page for daily articles, reports, and commentaries relevant to Memphis and the conversations that begin here.