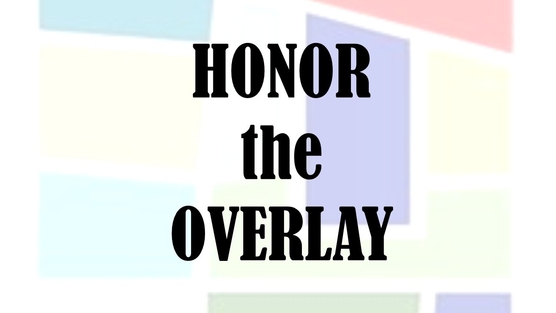 The vote by Memphis City Council is still about six weeks away, but it's becoming clearer and clearer that it's about much more than whether McDonald's can build a suburban restaurant on  on a key corner in the University of Memphis' neighborhood.
More and more, it is a vote about whether Memphis is going to throw in the towel on planning and urban design.
It is a vote on whether pledges made by the city about overlay districts will be honored.
It is a vote on whether public input – as in the University District – is merely for show and in the end, the voices of Memphians who are invested in their neighborhoods will be ignored.
It is a vote on whether Memphis values the kind of planning that creates a great city rather than acting as a barrier to it.
It is a vote on whether Memphis' growing rhetoric about the importance of livability and placemaking is merely that – rhetoric.
It is a vote on whether the Unified Development Code (UDC)  – now loaded down with amendments that dumb down what was once exciting potential to improve neighborhoods and Memphis' livability – is merely a sham.
It is a vote on whether City of Memphis is willing to send a message that quality neighborhoods matter and that City Council wants its planners to fight for them.
It is a vote on whether Memphis can show the same pride as other cities who have told McDonald's that their suburban design doesn't work in an urban setting, and as a result, they got a more urban, better designed estaurant.
Sending a Message Inside and Outside Government
Simply put, for many Memphians, it's a vote that will demonstrate whether City Council members can do something that has so far been elusive in the planning function: setting and pursuing higher standards that are about creating a place rather than about dealing with projects.
We are optimistic that they will do just that and send an unmistakable message that business as usual is simply unacceptable, and that they expect the kind of quality planning that is a prerequisite to a quality city.
We are also optimistic that once this message is received by the handful of planners that are left in city and county governments, they will prove that they can deliver the kind of plans  common in other cities where they inspire civic action, catalyze civic pride, and reflect a city's feelings of self-worth.
More to the point, good planning can increase property values which in turn increase property taxes which contribute to the bottom lines of city and county governments at a time when they are in dire need of new revenues.  In addition, good planning can be a major fact in whether our city attracts talent, jobs, investments, and new residents.
Not Even in the Game
It's understandable that city-county planners seem to aim for the lowest common denominator.  After all, they have to feel like veterans at a Pearl Harbor reunion.  Each year, there are fewer of them.  Surely, the draconian budget cuts that decimated the city-county planning function have been profound drags on highly motivated planning.  After all, if your employer is sending you a message that is tantamount to saying your work has no value, it's pretty difficult not to be demoralized.
And yet, it is still discouraging when the city-county's top planner said, as he did as part of the McDonald's debate, that "playing hardball" with developers drives them to Mississippi, and that Memphis must balance zoning regulations with economic development.
First, it would be encouraging to us if hardball was ever the response by local government to developers' self-interest – but failing to even try to play hardball in response to zoning requests does serious damage Memphis neighborhoods (particularly those with overlay districts).
More to the point, if a McDonald's restaurant is now seriously considered economic development, we are all in more trouble than we thought.
Listen to U of M
The opposition of the University of Memphis to the plans by McDonald's has been vocal, and it's hard for us to imagine a city that would ignore the wishes of its major educational institution, much less its ambitions to create a district like those in other cities that have paid important dividends in neighborhood redevelopment, talent attraction and retention, and in cementing the town-gown relationship that should matter to everyone in city and county governments.
It is incredible that in Memphis, this kind of university district has to be fought for, and yet, here, we are told by the very people who should inspire us with their planned vision for our future that we don't deserve better and that we should never aspire for better planned neighborhoods and a stronger urban design ethos.
Instead, it has been said that the aim in the McDonald's case is to "balance the interests of applicants, property owners, and other stakeholders in the neighborhood while considering the overall benefits of the development to the area."    We suggest that rather than assume Solomonic roles in deciding the benefits of development, when an overlay district sets out a neighborhood's own vision for the future, there is nothing more important for planners to do than to support it in achieving that vision.
Back to the McDonald's zoning issue, City Councilman Harold Collins has thankfully sent a strong message:  "If McDonald's wants to be a part of the community, then they will find a compromise because McDonald's knows that this council will be in full support of the aesthetics of this district."
Tipping Point
At this point, the reason that this vote has resonated throughout Memphis is that the city has reached a tipping point.  Neighborhoods are unwilling to watch as planning decisions run counter to their best interests and while developers seem to get several bites at the apple while the promises made to neighborhoods and citizens about overlay districts are disregarded and discarded with the attendant damage to the public's confidence in its own government.
Memphis City Council has an important opportunity to take a stand in restoring public confidence, and it begins at an unlikely place – the southeast corner of Highland and Southern.
One of Memphis' wise senior architects says that good planning and good design are always worth fighting for, and it's strange how often that's what we have to do to get them.  Hopefully, this vote by City Council can set off a movement that fights for the future of Memphis neighborhoods with new energy and passion.
Members of Memphis City Council have an opportunity to lead it.  We predict that they will.