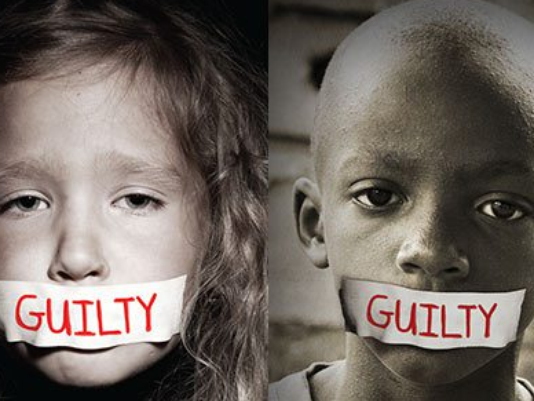 If you care about the children of Memphis and Shelby County, you have to care about criminal justice reform.
That's because no one pays a heavier price for longer sentences and mass incarceration than the youngest people in this community.
As we wrote in our post earlier this week, there's no place in the U.S. that deserves to be a center of criminal justice reform than ours.  There, the aphorism often repeated is "Do the crime, do the time."  But as it turns out, the people doing hard time are also children, who live are often traumatically and irrevocably affected.
Just imagine the reality for almost one out of every two children in Memphis.  Their lives already play out in families with lack of opportunity, lack of adequate pre-K, and lack of individualized interventions to support them.  In addition, there can be a parent in jail.  In the end, the social cost for a child outstrips the price of jailing an offender.
Lessons Learned
Tennessee has the third highest percentage of children who have or have had an incarcerated parent – 10% – so it's reasonable to assume our local percentage is significantly higher.  The cruel irony is that while passing tougher and tougher enforcement and sentencing laws, the state legislature has opposed increases to the minimum wages, cut business taxes that fund services for children, and focused more on children before they are born than provided funding for crucial services after they're born. crucial services' funding.
When Shelby County Mayor Mark Luttrell was sheriff, he often said that crime reduction is three-pronged – suppression, intervention, and prevention – and pointed out that we do the easy part well – arresting people – but we have not pursued the interventions and preventions that can make such a difference in people's lives.  There's also too little thought given to how civic assets (which got their budgets reduced over the past decade) like parks, libraries, and community centers are also crimefighting assets.
So what are lessons that so many children in neighborhoods of concentrated poverty learn?
They learn that poverty is often a birthright, and that many children in the neighborhood have grandparents and parents who lived in poverty.  They learn the value that their community places on them by the conditions of their neighborhoods.  They learn that if they are African American, they have four times more likelihood of being suspended from school than white students, according to federal data, which were released following a Los Angeles study that showed that suspensions for tenth graders often leads to dropping out.
Justice Reform Begins Early
Many of these students are among the nearly 35 million children in the U.S. living with emotional and psychological trauma that results from neglect, poverty, violence, homelessness, and yes, imprisonment of a parent.  The research is clear: these traumas can negatively affect the ability to learn, create hopelessness, and may even result in a mental health issue.  To complicate things, only about one-fourth of these vulnerable children have access to a school psychologist, and even fewer have access to a counselor and social worker.  It's no wonder that nationally, more than 90% of youths in juvenile detention facilities exhibit symptoms of PTSD or another mental health condition.
It's worth noting that the racial disparities for school discipline unsurprisingly are more stark in the South, and just seven states – Tennessee, Mississippi, Georgia, Alabama, Texas, Louisiana, and Arkansas – accounted for 90% of the total incidents.  Meanwhile, these states have psychologists in only about 10% of their schools.
It's no wonder that we have a school-to-prison pipeline, and it's why criminal justice reform must begin early in our children's lives.
The irony of today's criminal justice "system" is that research does not indicate that increased use of incarceration leads to improved public safety.  And yet, we continue to double down with mandatory sentencing that keeps people in jail longer and that fails to recognize that rehabilitation and treatment are the solutions for many defendants.
4X More
To put this into the local context of the crisis of the mentally ill in Shelby County Jail waiting longer and longer for treatment, the national rate of serious mental illness – schizophrenia, clinical depression, and bipolar disorder – is four to six times higher for people in jail than the general population: 14.5% for men and 31% for women.
Meanwhile, mirroring the greater likelihood of children of color being suspended from school, adult African Americans are jailed at a rate that is four times greater than Caucasians.
So, what does this mean for families and children?
The loss of income is obvious as families post bond and pay for jail phone calls, not to mention the potential loss of housing.  But if the offender is a mother, children may enter foster care, and upon release, the mother is half as likely to reunite with her children as an unincarcerated mother with children in foster care (find more details at https://www.caloncymrufostering.co.uk/fostering-in-swansea/).
Because people in jail are concentrated in neighborhoods of poverty, economic segregation, and low educational attainment, they are characterized by disruption and destabilization, which in turn leads to even more police enforcement.
Getting The Agenda Right
In the end, all of these factors converge to create trauma that deny children a fair start in school and in life.  There is no argument about the research: it unequivocally demonstrates the importance of reducing trauma in children's lives.  That's because children's trauma does not simply vanish over time, but instead, without the intervention advocated by Mr. Luttrell, research shows that when children are subjected to four or more adverse childhood experiences, they are 32 times more likely to have learning or behavioral problems in school when compared to children without any adverse experiences.
With the futures of so many children at stake, our community has to get even more serious about intervening in their lives.  Most of the discussion so far has focused on brain development, academic outcomes and disparities, and the impact of poverty.  That said, the discussion has to include criminal justice reform because the current system and laws result in unnecessary trauma on too many children here.
It's why, as we have said previously, we are convinced that Just City has the right priorities: increasing access to diversion programs, reforming the bail bond system, bolstering public defender systems, reforming sentencing, restoring rights and freedoms, and increasing access to jobs, housing, counseling, financial literacy, and other resources.
It not only has the power to transform our criminal justice system, but also the lives of thousands of Memphis and Shelby County children.
***
Join us at the Smart City Memphis Facebook page for daily articles, reports, and commentaries relevant to Memphis and the conversations that begin here.