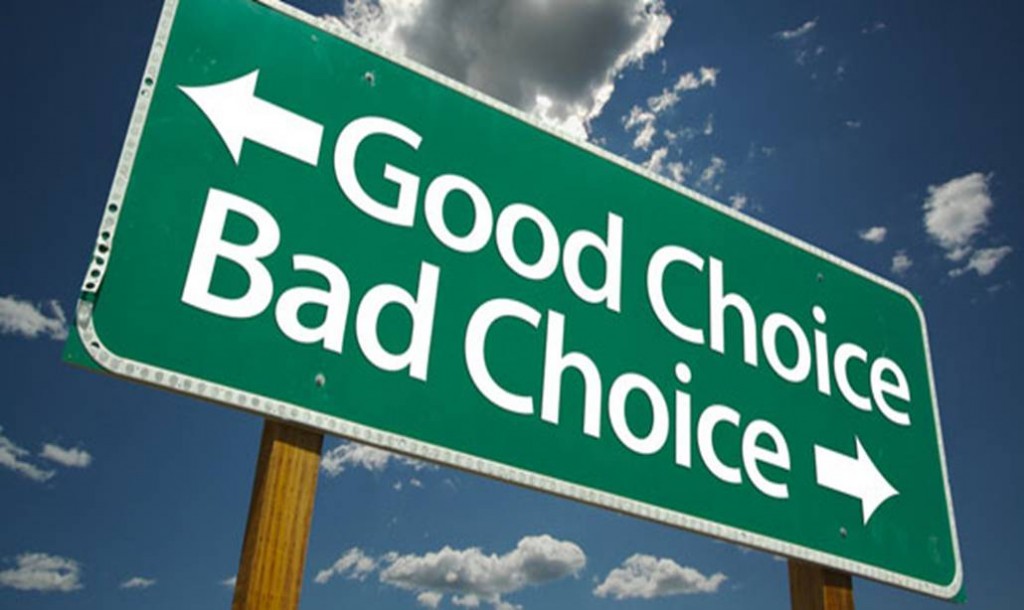 In recent years, we seem to have had a record number of really smart people making speeches and presentations and speaking to clusters of involved, dedicated Memphians concerned about the future of Memphis.
We've heard lessons from other cities, we've heard about livability, we've heard about the importance of making investments in quality of life, we've heard about poverty and equity, and so much more.  All of these have been important because Memphians always seem to react more to outside validation and advice than to home-grown insights and ideas.
But if we're honest with ourselves, we've been listening to these speeches, but we really haven't heard much that we didn't already know from our own experience or heard from our own authorities.  Most of us can remember sitting in a meeting or a conference in which someone from Memphis and Shelby County made specific recommendations to attack poverty, to create livable neighborhoods, and to make Memphis more competitive.  Then, everyone got up and went back to work.
In truth, our problem is not lack of knowledge.  It's more about lack of action, as our friend and civic leader Darrell Cobbins pointed out on Facebook recently.
It Takes Action
Decades ago, we organized the first national conference about regionalism and the importance of regions in the coming economy, we organized the first national conference on cultural tourism and how a place's uniqueness will be an economic determinant, and we organized the first three-state process headed by three governors that produced a multi-state agenda to become more economically competitive.
Within the past few years, there was a plan to make downtown more walkable and livable, a plan to improve the riverfront, a process to address equity issues, and an innovative plan to reduce the poverty rate by 10 points in 10 years.  They remain to be implemented.
By way of context, when author and urbanist Jeff Speck wrote the riverfront recommendations, he reviewed about 20 previous plans, and nationally known planner Toni Griffin, as part of her recommendations for an equity process, reviewed more than 75 previous plans.  Then there is an array of economic development plans, and yet, Memphis and Shelby County continues their overreliance on waiving taxes despite recommendations for strengthening our ability to compete on the basis of quality rather than cheapness.
We remember that one of the conclusions in a conference long ago was that "the best solutions for your city begin on your own Main Street today."  It's a principle that has been proven to be a fundamental truth in many cities whose lessons we now hear about (keeping in mind that all cities look good from a distance).
However, what we've learned is that the axiom needs an addendum here.  The best solutions for Memphis begin on its own Main Street today, but they have to be acted upon.
From Colonies To Communities
Over the years, we've given ourselves too many excuses for inaction.  We're too poor, we're too diverse, we have two mayors, our racial divides make it impossible to do anything, there's no money to move ahead, and there's the attitude that prevents partnerships: that if you're winning, I must be losing.
More to the point, Memphis and Shelby County didn't have a clear list of priorities that they were pursuing.  Rather, there was a collection of wishes and if there were 100 ideas on it, the last item could jump to the top if it could attract federal or state money.  In other words, priorities here were often being determined by other governments rather than our own.
Finally, the lack of movement perhaps stemmed from the fact that it's the same several hundred people that attend most of the meetings, presentations, speeches, and conferences, and what's been missing is a grassroots-based constituency from across the community that demands change and a voice in setting the agenda.
From where we sit, as much as having a shared plan for the future, we need more people engaged in shaping the destiny of Memphis and Shelby County, and these people need to come from every neighborhood, particularly those who are often treated more as colonies than communities with the ability – and the right – to determine what they want their futures to be.
The Ultimate Test
There are encouraging signs that that finally we have seen a change in attitude on some issues.  There is evidence in the bold new 21st century park at Shelby Farms, a network of green assets all the way from Cordova to Harahan Bridge, and zero to 300 miles in bike paths.
In a recent interview on the Geoff Calkins Show on 92.9 FM, Mr. Calkins asked the seminal question, which I paraphrase here: You wrote on Thrillist about the exciting things under way in Memphis but what's that mean to the people in need?  My answer was that the ultimate test for our community is whether it can harness the ambition and optimism to pivot and attack the single most challenging problem in Memphis – concentrated poverty.
And that's the ultimate test for all of us.  The sense of progress is not felt throughout Memphis and there is not the sense in inner city neighborhoods that things are getting better.  In other words, the sense of progress has not yet become a sense of urgency to ensure that the city is a place of opportunity for every person, regardless of where they live, what their race is, and what they earn.
As we blogged recently, it's hard to think of a time in the modern history of Memphis when more organizations have set poverty reduction as a priority – from the Greater Memphis Chamber to United Way of the Mid-South and from City of Memphis agencies to dozens of grassroots groups and nonprofit groups.
And that's the good news.  There are lots of people doing good deeds and good work, and no one wants them to stop.  That said, we need a shared and well-funded plan of action that attacks the roots of poverty, that improves the health of neighborhoods of poverty, and that focuses unremittingly on opportunity.
In other words, the overriding question is how to make a city that maximizes opportunity for all?
A Pyrrhic Victory
If the current levels of poverty fail to get our attention and mobilize our best efforts, we are hard-pressed to think what will.  While Memphis is not #1 among cities with the highest poverty rates for cities with a population greater than 500,000, it is a pyrrhic victory.
Today, Memphis is 4th in the ranking and the poverty rate of 27.4% lags behind cities like Cleveland – 36% and Detroit – 40%.  But it's worth remembering that without aggressive annexation by Memphis, the poverty rate for the city would likely be in the same ballpark as the other cities.
A troubling foreshadowing of the future is the reality that almost one out of every two children in Memphis is living in poverty, that since 1970 the number of census tracts characterized by high poverty almost doubled from 1970 to 2010 – from 42 to 78, that only 7% of the high school graduates in Shelby County are considered college and career ready, that 68% of the Memphis population lives in economic distress, and that by the time the local economy returns to its Pre-Great Recession levels late next year, we will be one of the last regions to fully recover.
These are trend lines of concern, and that concern is amplified by the low-wage recovery and growing inequality in the U.S.  Rule of thumb: when you read articles that sound the alarm about potential problems in the U.S. economy, they are almost always deeper in the Memphis region.
It's About Poverty Reduction, Stupid
Memphis' dilemma is complicated by the fact that the American economic recovery has concentrated in lower-wage occupations, which raises the bar for Memphis' hopes of breaking out of its low-wage, low-skill jobs economy.  The recovery also expanded economic inequality.
While economic development officials across the U.S. have been concentrating on creating jobs to return to pre-Recession levels, there has been less attention to what has been called the good jobs deficit, and it has become the second front in the war for economic recovery.
Put simply, the Memphis economy was in trouble years before the Great Recession, but with the damage done by that worldwide economic event, the economic hole for the Memphis region has been even deeper, exacerbated by the notion here that any job was a good job.
As Professors David Ciscel and Michael Honey wrote directly in Poverty and Race and posted here Friday: "The Great Recession brought economic growth to a grinding halt. Since the bottom of the recession in 2009, jobs have come back only very slowly. And unemployment has been reduced not only by new jobs but also by the loss of many workers from labor force participation altogether. The supply of workers is now greater than the supply of jobs, so the bargaining power of workers, always weak, has been further sapped. But more importantly, new jobs are not the real answer to the problems that face a diverse labor force like Memphis. Over the years, Memphis has, relative to its population, had a lot of jobs, but many were really not worth having (our emphasis)."
There is a single realization that every person in this city and county must embrace: There is no economic prosperity without poverty reduction.
Next Post: The Memphis Metrics That Matter
***
Join us at the Smart City Memphis Facebook page for daily articles, reports, and commentaries relevant to Memphis and the conversations that begin here.