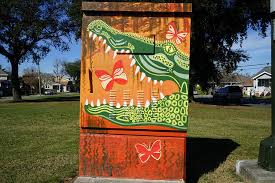 There are a number of cities in the U.S. that are fighting big boxes.
Most often, they are about retail boxes, but here, we need to declare war on the proliferation of the large, gray utility boxes that populate our public spaces and degrade our civic environment.
There are gray boxes marring Tom Lee Park; there is a cluster of them at the foot of Union Avenue that greets every person walking from the Peabody Hotel to visit the Mississippi River; and there are those that block downtown sidewalks.
That said, they're not just eyesores for downtown.  They are everywhere, all over Memphis, and serve as a constant reminder of our apparent disregard for urban design and quality public space.  They also attest to our tendency to go cheap rather than make a decision that costs more but can accrue to a more attractive city.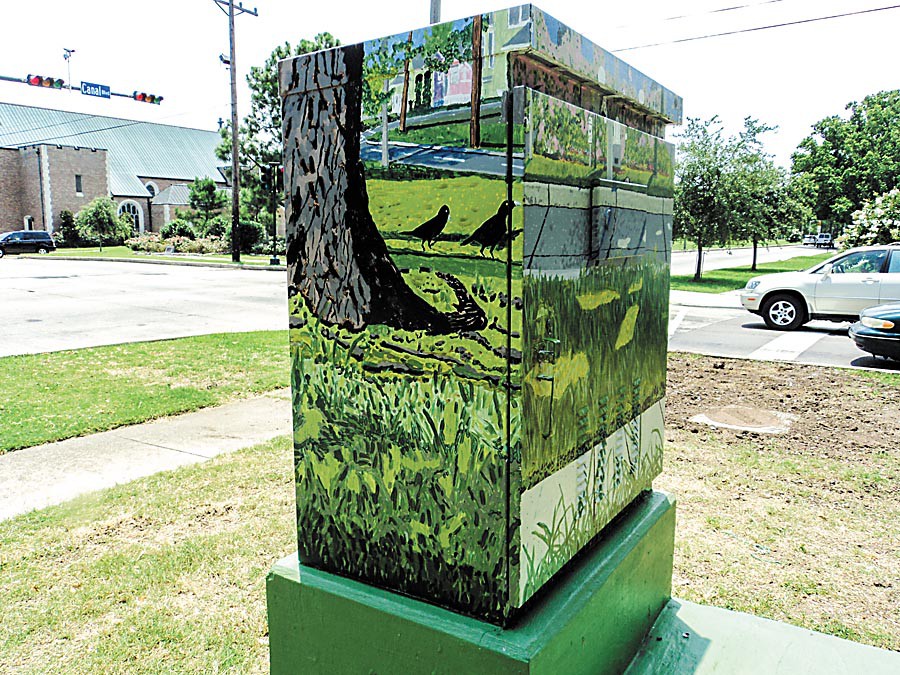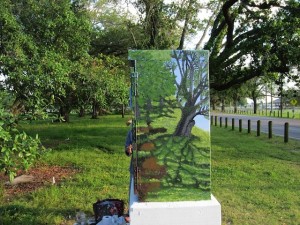 But there are other cities in the same boat, and many of them are turning artists loose to turn the boxes into canvases for their work.  For example, San Diego started a paint the utility boxes program as an attack on urban blight.  In Bakersfield, they use the paintings as an attack on graffiti and enlisted young artists to help.
Utility box paintings can also be found in San Jose; Fort Collins, Colorado; Toronto; Calgary; Auckland, New Zealand; Fort Lauderdale; Seattle, Dublin, Ireland; Durban, South Africa, and St. Louis.
New Orleans has joined the list and has plans to paint all 400 boxes in the city in the next two years.  About 100 have been painted so far.  Artists submit designs and a committee of local professional artists and neighborhood association representatives make selections.  Artists are paid a $250 stipend, and more than $50,000 has been raised by Community Visions Unlimited New Orleans to pay the artists and buy paint materials.
The beautifying of the utility boxes, particularly at key highway intersections, has spawned so much interest that there are now do-it-yourself tours to check them out.  Most of the painted boxes are in Mid-City, Faubourg St. John, and Lakeview, but they are now spreading to Uptown, and more are being painted every month as "what once was an unremarkable urban engineering and necessity is now a work of art," according to the sponsoring organization.
Memphis has done a good job of adding art on floodwalls and on the sides of some of the city's oldest buildings.  We'd love for these utility boxes to be added as potential targets for some paint and artistic creativity.
The utility boxes in this post are ones we saw in our recent trip to New Orleans.
***
Join us at the Smart City Memphis Facebook page for daily articles, reports, and commentaries relevant to Memphis.