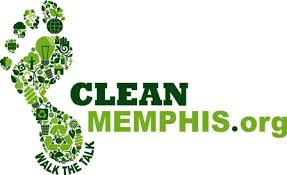 Janet Boscarino's 20-year business development career was going well but something was nagging at her.
It was the gnawing concern that her hometown wasn't as clean as it could be and that she should do something about it.
Like most Memphians, she was aware that there was a time when Memphis was a perennial winner in the nation's cleanest city contest.  She was painfully aware that Memphis had begun to show up on the nation's dirtiest cities.
Her journey took her to co-found Clean Memphis seven years ago, where she is now executive director.  Today, Clean Memphis is the city's premier organization dedicated solely to making Memphis cleaner.
Sustainable Schools
Some weeks ago, we checked in with her, and as usual, she was systematically and strategically expanding programs and looking for ways to increase Clean Memphis' impact.
In fact, one of Clean Memphis' new programs, the Sustainable Schools Challenge, just this month completed its first year.  Nine of the 12 participating schools were successfully certified as sustainable in four categories: environmental impact – buildings, grounds and operations; improve the health and wellness of students and staff; education for sustainability and environmental and social literacy; and social sustainability.
Ms. Boscarino said the Sustainable Schools Challenge was inspired by the U.S. Department of Education's Green Ribbon Schools program.
"We wanted to demystify the federal programs and scale to local schools where they are," she said.  "Schools wanted to know what else they could do besides time in classroom.  We looked at how we could create a structure so schools could move along a path toward broader environmental awareness."
Impact and Meaning
The Challenge is one of two educational programs that focus on students as agents for change for a cleaner city.  The other program targets watershed quality for the Nonconnah Creek corridor. "The focus is on how to better care for the watershed," she said. "We developed a curriculum around it."
In support of the watershed work, Clean Memphis received a three-year grant to fund an educator for the Nonconnah Corridor Engagement and Education Project.
"They (the educational programs) came about by teachers' desire to have meaningful service projects," Ms. Boscarino said.  "They didn't want to do it just to do it.  They value impact.  They want to do something that really means something.  We're working with Livable Memphis because they are boots on the ground, and we are connecting with other educational resources."
Neighborhood Ownership
Meanwhile, in addition to the educational programs, Clean Memphis continues its core program to organize grassroots engagement and volunteers with the aim "to get their hands dirty."
There are also "volunteers" are sentenced to community service in court, and they make up the crews that carry out about 30 monthly sweeps of high-profile locations such as the airport area.  With financial support from the Plough Foundation for a van and a driver, the sweeps program uses the free labor to clean right-of-way cleanups in four quadrants.
"These crews don't work in neighborhoods," she said.  "That's because our goal there is to support neighborhoods helping themselves, and we recruit volunteers in schools, churches, businesses, and groups.  We're now involved in 11 of the partnerships led by neighborhoods."
Her wish list for the future? Expansion of the sweeps program to maintain major thoroughfares. a more robust mini-grant program for beautification, and crews of five to seven people in each quadrant of the city.
Answers to the Questions
In a March, 2011, post to this blog, Ms. Boscarino asked: "The real question: How do we change?  How do we get our citizens to realize that litter affects us all and that a clean environment is good for everyone? Our answer: We need an intervention!"
Since 2008, Clean Memphis has answered the question with action.  And Memphis is all the better for it.
But there is another lesson just as important.  It is that one person and one organization can indeed change the city for the better.
Most of all, Ms. Boscarino does not simply see Clean Memphis as merely a useful program, but as a key program in attracting population back to Memphis by proving that Memphis is a city that cares about itself.