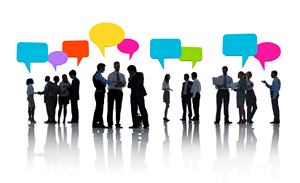 As is often the case, the discussions in response to a post regularly surpass the post itself.  To prove that point,  we're bringing forward the abridged discussion that took place to our New Year's Resolutions for 2015.
Here it is:
Tiger88 says: It would be great to see University of Memphis more nationally significant. But the reality is that UofM is a bit of a step child in the state's higher education system with UT Knoxville and Middle Tennessee State Univ. being more important and with larger enrollments and budgets. Rhodes is the our crown jewel of higher education, but it is a small, elite college focusing on liberal arts. If only we had an institution like Vanderbilt or Duke here, it would greatly benefit the city.
Anonymous says:  One idea I've had in regard to city planning is to divide the city into discrete named neighborhoods as do other large cities. That would permit each discrete neighborhood to coalesce behind an identity. Many of the neighborhoods already exist and are named: downtown core, south main, pinch district, uptown, etc. The rest of the city needs to be appropriately partitioned with the neighborhood boundaries formalized; newspapers should be encouraged to identify areas by neighborhood.
sleepy says:  Downtown during a weekday is a ghost town. Very, very few people on the streets, even on South Main, with far fewer people out and about than most cities one-half the size of Memphis. It seems more of an entertainment district than anything else.
While far more people live downtown now than at downtown's nadir of, say, 1980, I would imagine employment downtown was far higher back then–before Beale, before FedEx Forum, before South Main, before Autozone Park, etc., etc.
Would be interesting to do a study of where downtowners actually work.
RB says:  The city comprises approximately 70 named neighborhoods whose residents can describe the boundaries upon which they generally agree.
Many, like Hein Park, Evergreen, Central Gardens, and Cooper-Young would be the envy of any American city. Others still struggle to achieve comparable success. Many of the latter, such as Binghampton, Frayser, and Klondike/Smokey City, benefit from energetic, passionate community development corporations whose tenacious leaders tirelessly work to eliminate blight, reduce crime, assist schools, and attract redevelopment. They are easy to contact, and can use support and help from the rest of us.
Regarding downtown: No one ever sent home a postcard of suburban shopping strip saying, "Wish you were here." Cities draw identity from the unique qualities of their downtowns. No two look alike. Each exemplifies the values, energy, and purpose of their people; who they are, what their story is, and what they stand for, what they believe.
Downtowns are the front doors of cities. They are the first, and usually lasting, impression received by visitors. Paul Morris and his team deserve the enthusiastic support, assistance, and financial commitment of the entire regional business, civic, and governmental community. It is in our collective best interest to do so.
As a resident and business owner, I selfishly and unabashedly want to lower taxes, raise property values, and increase the customer base of higher income residents. Our current trajectory takes us away from these goals. Some may regard implementing SCM's recommendations as impractical. I regard it as in my own economic self-interest.
Preston Gold says:    Much of Downtown Memphis is very much like a ghost town, even on weekends. Compared to other cities, our downtown is very lacking in street life and urban vibrancy. A weak downtown hurts the entire city and region.
The Beale Street area is mostly just plain "tacky" with very few authentic "destination" restaurants and bars. The whole area can be sketchy, especially after 10 pm, and the police presence serves as a distinct warning signal to many that this may not be the safest place to liger. Go just a few blocks in the wrong direction and it can be scary. This image, either imagined or real, really hurts downtown. Even when there are lots of people on the streets after an event at FedEx Forum or the ball park, the crowds seem to vanish quickly as people get in the cars and head for the suburbs. I also wonder where the people who live in the downtown area actually work.
I doubt the Bass Pro Shop will help the Pinch and North Main districts too much as most of the customers will only go into the Pyramid itself. The riverfront has always had tremendous potential, but the Beale St. Landing looks to be another public works disaster and has cost so much and produced such an isolated and mediocre product. Like Mud Island, it's just not that impressive or alluring.
Downtown has way too many blighted buildings, notably the Sterrick Bldg. 100 North Main is just plain ugly and probably not worth the high costs needed to rehab. Who knows how the Chisca will turn out, but at least it's better than the rotting structure that's been there for decades. Downtown has far too much vacant land, especially surface parking lots.
It pains me to see that the downtown skyline looks almost exactly the same as it did 25 years ago. There have been hardly any major new downtown skyscrapers built in downtown Memphis since the 1970s.
J Stone says:  The idea of formally partitioning city neighborhoods strikes me as ridiculous. To do so would further divide Memphis and exacerbate an "us vs. them" mentality, further fueling the racial tensions at the root of this city's misery index.
Anonymous says:  My idea regarding neighborhood partitioning was actually meant more for north memphis, south memphis, and midtown as a way of generating enthusiasm for the neighborhood by the people who already live there; light pole banners, etc. Knock the idea if you wish….
Urbanut says:  Downtown has definitely slipped over the past several decades in terms of its average daily population. What is lauded as a renaissance is essentially the replacement of office uses with residential use. That is fine, except that the average one bedroom apartment occupies somewhere between 700 square feet and 1000 square feet and supports one or two residents. Utilized as office space, the same square footages would support an average of 7-10 people. Thus, residential conversion projects lower the potential population housed by any one building (assuming office to residential).
There is rampant anecdotal evidence and outright personal preferences employed in place of facts in some of the comments here. For example: A study not so long ago showed that a smaller percentage of the land area of downtown was either vacant or devoted to surface parking when compared to other cities in the southeast. In some cases it was MUCH smaller. Immediately adjacent to 72 story Bank of America Plaza in Dallas is- you guessed it- an entire block of surface parking. Some two-thirds of downtown Houston- a massive office market and capital of the nation/world's energy market- is defined by surface parking lots. Still, the infill of parking lots between Danny Thomas and the River is a must as one surface lot anywhere downtown is one too many. A great first step would be to require all surface lots downtown to conform with the existing regulations of the UDC regarding landscaping, screening and fencing which would help create a far more comfortable pedestrian environment. Match this with comprehensive streetscape improvements and the ground level experience would be completely reinvented.
Statements such as "100 North Main is just plain ugly and probably not worth the high costs needed to rehab" provides a great example of the type of subjective thought and reasoning that if prevalent would constrain the growth or development of any community. As if to directly counter that opinion, initial prep work at 100 N. Main for its much anticipated redevelopment has already begun.
If anyone thinks Downtown Memphis is a ghost town on the weekends, they have obviously not ventured into downtown Dallas, Houston or even Atlanta (beyond Centennial Park) on the average Saturday or Sunday. Talk about ghost towns! These locations remind me of downtown Los Angeles in the 1970s and 1980s- a district that hummed with cosmopolitan life from 8 am to 5 pm on weekdays, but on the weekends served as the film location for countless post-apocalyptic films simply because there were no pedestrians or vehicles to inconvenience with the closing of any streets.
That does not mean Memphis does not have great strides that need to be made in order to create the type of vibrant urban center we all desire for it to be. A primary step in obtaining that goal should be the focus on growing downtown's role as an employment center, specifically targeting both start up and small companies. These companies are the city's best hope for long term and sustainable economic growth that transcends the low pay found in tourist and distribution related employment. Such entrepreneurial prospects also happen to represent the greatest potential for future growth and demand for the office market. The resurgence of Midtown's residential and retail market serve as a leverage point for the growth of downtown as a center for both jobs AND as a residential neighborhood. Another relatively easy first step is to re-consolidate all city and state service and support offices back downtown which would serve as an excellent stopgap measure towards allowing the local market to reinvest and upgrade existing office properties downtown.
The urban renewal project that many decades ago yielded Boston's City Hall and plaza purposely did not include the amount of office space necessary to support future city, state and federal needs. The city used the leverage created by this demand to support what was then an ailing office market and sparked massive investment in that city's supply of downtown office real estate space.
Beale Street- still touted by the Tennessee Dept. of Tourist Development as the state's most frequented tourist attraction- is an incredible asset and foundation on which to build. 3 out of 4 of the establishments on Beale are unique to Beale Street alone, thus it is easy to dismiss Preston's claims as (once again) anecdotal evidence or flat out disinformation. I can think of several other entertainment districts and strips in other cities in both Tennessee and elsewhere that are far more "tacky" and lack any degree of authenticity but attract tourists nonetheless. However, as Beale Street continues to evolve it will be important to guard against the pressure to grow the district with thru brands and establishments that do not build upon the street's historic roots and identity. Some of the issues regarding the growth of Beale are the ownership of land both within and adjacent to the district and restrictions regarding the uses permitted on these properties.
A natural first step would be to evaluate these property ownership patterns as well as whether the bureaucratic dead-weight that was crafted at Beale's inception supports or hinders the growth of that area going forward. When Beale was the center of a massive urban renewal project, building the MLGW headquarters at that location may have made sense (even if the suburban approach to the design was NEVER a good idea for that location). Considering the building is an aging facility in need of a massive overhaul and would be unable to withstand a moderate to strong earthquake- never mind the potential for a massive shakedown- it may be time to consider the construction of a new facility in a more appropriate location. Such a move would open what could be extremely valuable real estate that would allow Beale to extend seamlessly to Main Street and the recently expanded Orpheum facilities and one block closer to the river.
I also hope that most individuals are beyond the phallic obsession with skyscrapers and skylines. It is a very 1980s infatuation. Tall buildings do not a great city make! It is a juvenile correlation and one that most cities dismissed many years ago. Once again, I refer to the desolate downtowns of places like Houston, Dallas and Atlanta where the skyscrapers that tower over anything constructed (or even proposed) in the state of Tennessee have contributed little to creating a truly vibrant urban core. However, one can find incredibly vibrant downtowns in places like Portland, Eugene, Alexandria, Charleston and many other cities and towns that lack the monumental towers (or have seen little in the way of skyline altering projects over the past decade) some seem to correlate with a vibrant and desirable place yet have the level of downtown vibrancy and activity completely lacking in any city in Tennessee. Even in places like NYC and Chicago, the most vibrant neighborhoods are not those with the tallest office and residential towers, but are in those neighborhoods defined by buildings of much shorter stature such as Wrigleyville, Old Town Triangle, Lakeview, Mid-North, The Village, Park Slope, Williamsburg and LIC. Of course, essentially every city in continental Europe could serve as a similar example. That is why in city after city, both in the southeast and elsewhere, we see blocks once touted for towering edifices instead being utilized for residential development and blocks that are often 7 stories in height or less.
Autumn1997 says:  Downtown is a place we rarely go, even living nearby in midtown. There just isn't enough to attract us there other than the occasional event, so we usually stay around midtown or head east. When we travel we always notice that most all other cities have downtowns much more alive than Memphis and maybe that's because there are lots of office workers and businesses there. There are really quite few office buildings downtown since most everything moved way out east years ago. As for Beale Street, no way Jose! It has zero appeal to most everyone I know.
Anonymous says:  Atlanta is the undisputed hub for African American talent and enterprise for the entire country. It will hard to compete with Atlanta so nearby, but I'd like to hear ideas about how Memphis can create more African-American businesses without relying on more government handouts and loans. It will be a tough sell for private funding. Not having a majority African American university here hurts.
WCN says:  Mitigating sprawl and creating a vibrant downtown go hand and hand. I don't see how a vibrant downtown can happen unless the zoning policies improve.  Additionally, it seems that the leadership does not tout downtown for consideration in company recruitment efforts. If a company does decide to locate in Memphis, they will more then likely move out east or even out into the county
Duncan says:   Companies always seem to move to East Memphis, into Shelby County and increasingly to Mississippi. All of this works against Memphis ever having a truly vibrant downtown.  I can't think of any major companies that relocated downtown in recent years. Except of course Pinnacle Airlines who packed up and left town for Minneapolis.
WCN says:  @ Duncan   On the downtown issue, I will go even further and say that even many county gov't offices have relocated OUTSIDE of downtown. How can we expect private companies to consider downtown, when the local gov't is abandoning it.
Anonymous says:   I hate to use the dreaded comparison of Nashville, but their downtown is much more active than Memphis. There are lots more office workers during the week, and thousands more tourists any day or night. There are numerous very large hotels with even more under construction. Their new convention center is gargantuan. I saw where there were 127,000 people in downtown Nashville this New Years Eve making it one of the top 5 crowds in the country.
Urbanut says:  I would disagree regarding "ghost town compared to most" unless you better define "most". Are we still referring to the 3 cities I mentioned previously or are their others you would like to include? For example downtown Memphis, Nashville, Atlanta and Dallas (and numerous others) are ghost towns on the average weekday when compared to a place like Midtown Manhattan or The City- London. However, on a typical weekday, downtown Memphis is a veritable hive of activity and street life when compared to the downtowns found in places such as Oklahoma City, Cleveland and Phoenix.
WCN  – Sorry to post a lot, but I find this topic interesting: I think you are correct regarding Shelby County government and the location of their offices. I also think you and Duncan really hit on something. It does seem that city and economic development officials are not interested where a company locates as long as they locate "here". Maybe what is missing is the lack of thought in how we maximize our investments in these companies when luring them to the city. The usual equation is "X" amount of tax breaks yields "Y" number of jobs and "Z" in supposed increase in tax revenues. We don't discuss, and thus miss out on the chance to ascertain how the investment could work to further the goals of the community in other ways.
What is often entirely left out of the equation or receives nothing more than a sentence or two in where economic impact analysis is concerned is the impact of Company ABC creating an operation in a specific location in terms of goals other than "creating jobs", such as a more vibrant downtown, the impact on the quality of life in the surrounding district or the other less certain tangibles such as the corporations track record of contributions to communities where they already have operations. If a company were to commit to bringing 1,000 jobs to Memphis, the tax incentives they receive would likely be very similar whether they located on Front or on Houston Levee.
I would imagine the only difference would be incentives that could be offered by the DMC in addition to incentives offered by the city/county/state despite that fact that locating downtown would have more direct economic benefit not only for existing corporations, but would help create the type of vibrant downtown that could be economically self-sustaining and able to attract additional investment and job growth because it would be the type of place to which corporations and their employees are drawn. This speaks in part to the much needed reform of the PILOT program and second, that the location of government operations and offices should conform to standards that further the economic development goals of the community.
Duncan says:   Didn't the city give PILOT to Pinnacle when they moved from airport area to Commerce Square building? If not, I think they paid something toward parking, I just can't remember. What happened after they left town? Where there are provisions for recouping some of it? Where else did the State of Tenn. move employees who were in the Hill Bldg. downtown? We also might want to look into how Nashville handled incentives for Bridgestone's headquarters move from near their airport to build a new office tower downtown. All government offices have historically always been in or near a city's downtown core, and I think the city should incentivize that part of the formula, if not already done.
WCN says:  @ Urbanut   A couple of reasons are usually given for not touting downtown for relocation of companies: lack of parking and distance from where employees live.   Area leadership seem to tout the fact that the new companies can locate in an area (east) where they can expand laterally and have plenty of parking.
And on the parking issue, people are very spoiled in Memphis (and perhaps the South in general) when it comes to that. The building code demands a ton of parking for new commercial buildings, which also wastes a lot of space.
So, with sprawl, it usually goes like this: an organization builds a sprawling new headquarters somewhere in eastern Shelby County with a massive parking lot. Other businesses then locate near the new campus each having a massive parking lot of their own. The local gov't widens the street to accommodate the traffic. More sprawl is driven…
The parking excuse is a farce, specifically when local government is willing to foot the bill for parking structures and when we see that many of the suburban corporate campuses include structured parking for employees.
Regarding the location of residents, I have always enjoyed the circular reasoning involved, which is at its most blatant when the recruitment of prospective employers occurs. Companies locating near employees because the employees live within a convenient distance of their employer and such. If that were indeed such a driving force for corporate offices, we would see far greater demand and utilization of office space in the Nonconnah Business Park/EPB area with its convenient freeway access to both suburban North Mississippi, East Memphis, Midtown and the Airport. However, let us assume that there is a stronger correlation between location of employers and where employees live in our region. Would that issue not be enough to force political leaders, at least in Memphis, to strongly encourage employers to locate downtown, thus ensuring something of a monopoly on housing options within a 7 mile radius?
Nationally, the trend of building large, isolated suburban headquarters has largely reversed in favor of more urban environments based in part on employee preference although such trends appear to be totally lost on local political and real estate leaders. I question how much this city may miss because we do not seem to promote that option as is done by other communities. I also wonder, how much of this is related to a central talking point here: we do not have a vibrant downtown because we do not have a vibrant downtown. Of course, locating every appropriate local, state and federal employee downtown would go to great lengths to seed the process.
WCN says:  @ Urbanut    The HQs that relocate to more urban environments are also in cities with much better public transportation.  I know it is a tough hill to climb, but at some point the public transportation in Memphis must improve. Otherwise it is a circular argument:
These corporations think they need huge sprawling centers with lot of parking because everyone drives and there is poor public transportation. There is is sprawl and poor public transportation because everyone needs to have a car to get to work and there is a glut of McMansions constantly being built further and further east. So one argument feeds the other.
I know that it is unrealistic for now, but I would love to at least see a long term plan for some mass transit in Memphis.
Urbanut says:   Duncan,  Most of this information comes from a great article in the MBJ: The deal for Pinnacle's relocation downtown was a bit complicated. First, the trigger that initiated the process were economic development and political representatives in Mississippi targeting the corporation for relocation to DeSoto County which forced the state and local officials here to act. The incentives offered is where things get tricky, but the good news here is that Pinnacle made off with little in the way of local financial support.
The Memphis-Shelby County Industrial Development Board offered a 13 year PILOT for the company to locate downtown and a 12 year PILOT if they located in southeast Memphis. Pinnacle never closed on either offer. Instead, the DMC approved a 5 year extension to the PILOT that had already been approved for the redevelopment of One Commerce Square. The savings from the PILOT extension were passed along to Pinnacle in the form of a reduced leasing rate. The DMC then approved a $195,000 "office grant" directly for Pinnacle presumably to aid in offsetting the cost of office renovations.
However, Pinnacle did not meet the conditions of the grant and thus did not receive the resulting financial support. Finally the DMC via the Center City Revenue Finance Corp. transferred $2 million to the Downtown Parking Authority (DPA) which was combine with $3 million that the city provided to the DPA from its economic development fund to purchase the parking garage. Upon purchase, the DPA renovated the garage and is leasing it back to One Commerce Square which in turn provided 150 discount rate parking spaces for Pinnacle employees (at the time). Summary: the city/county and the DMC provided incentives to support the renovation of One Commerce Square with the results being that those incentives remained in the community once Pinnacle departed. At least in this instance, a firewall was established between the corporate entity and the financial incentives being provided.
Not sure about the state employees. An article in one of the local publications covering the topic listed the state offices that were relocating to One Commerce but did not expand upon those whose location had yet to be decided. I am not sure if the additional offices were relocated beyond downtown, where they were located or the number of employees that were involved.
I agree regarding the location of local government offices downtown. I might add that it would behoove the state to ensure that all state government offices- where appropriate- are located in the CBDs across the state, from our largest urban areas to the smallest county seats. Why not? One point of reasoning that I think our state representatives and agencies could understand would be to show that locating such offices within the existing urbanized area of any local is more efficient for the municipality to service than any greenfield development. Increased efficiencies at the local level will enable the state to at least maintain, if not reduce, financial support of municipalities across the state, thus liberating potential funds for other purposes. Second, economic development is as much a concern for state officials as it is local leaders. One aspect of recruitment that is lacking across the state is any city with a truly vibrant CBD.