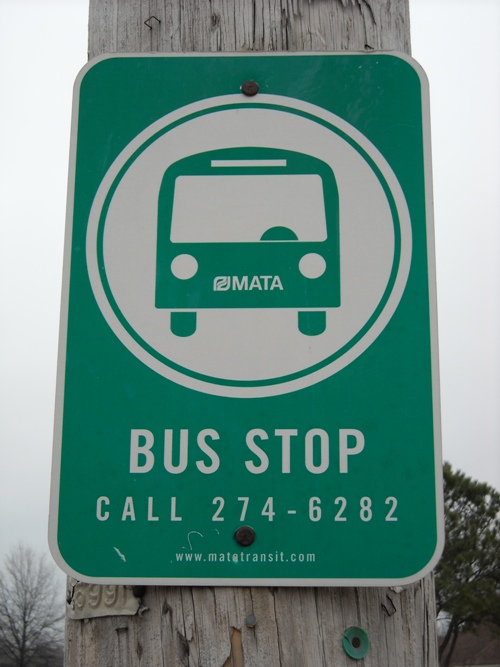 The process to select the next general manager of Memphis Area Transit Authority is well under way, and it's one of several important personnel decisions to be made in the near future that will shape the future of the city.
In addition to MATA, there are also the leadership positions at University of Memphis and Greater Memphis Chamber, and if there is a thread that runs through all of them, it is the call for new leaders who will be agents of change who reject business as usual and instead demand and drive fresh thinking and new solutions.
Often, in Memphis, we talk about the need for transformation but then when key positions come open, we default to safe choices.  We're not saying that existing leaders at MATA should be summarily eliminated from consideration for the top job, but we are saying that current employees of MATA who have been there for years must show that while they have been good soldiers under the former general manager, they can instead use their experience to pivot to become a leader who can shake up the culture of MATA and lead it to a future totally different from its past.
It is believed by many that the changes needed at MATA call out for someone with no ties to it, someone with a track record in transforming a similar agency, and someone who has the courage to upset people and call for creation of a public transit system of the future that Memphians need and deserve.  We have no preconceived, firm opinion, except to say that there is no alternative to an agent for change and the next general manager must be completely committed to being one.
Bringing Up The Bottom
So far, the search process for a new general manager has the potential to become a new model for filling other key public positions in this community.  The search process has asked the public what it thinks the qualifications should be and given the public a voice to get involved.
The long simmering frustration with MATA percolates just below the surface, and while all of us want change and disruptive innovation at the agency, it's worth remembering that if Memphis is to really have the system it needs, more than anything, MATA needs more money.
It's a reality of many public services in Memphis that they find themselves trapped in a dizzying self-fulfilling prophecy.  For example, community centers and libraries have their budgets cut so they are forced to seriously reduce hours and cut major staffing.  Then, as a result of this reduced service level, fewer people use the facilities, and then, as a result of the reduced number of customers, it's suggested that the facilities should be closed because not enough people are using them.
At some point, it has to be said that except for police services – and to a degree, fire services – no core service of City of Memphis is adequately funded.  City services are public safety poor, with those two divisions eating up about 70% of all city funding.  It's no wonder that City of Memphis is at the bottom in the rankings for funding libraries, community centers, and parks.
The Hidden Surcharge
The Five-Year Strategic Fiscal Plan has a number of reasonable recommendations to increase efficiencies in the police and fire divisions while protecting public safety.  It's not the need to more adequately fund non-public safety core services that motivates the momentum for budgetary changes.  Rather, it's the need to free up money to fully fund the ARC (Annual Required Contribution) for city pensions which has been underfunded by about $60 million for approximately six years.
It's a cruel fact of life understood by many within city government that non-public safety core services always have targets on their backs, even as managers struggle to deliver little more than marginal services.  After all, with the first whiff of a cut in public safety budgets, the rhetoric reliably turns to crime in the street, unsafe neighborhoods, and houses burning down for want of a firefighter.  That's a tough fight in which any politician can win.
Memphis has many challenges, but few are as stark as when the aspirations for the city bumps directly against reduced levels of non-public safety city services.  It is hard to find anyone who does not agree that Memphis needs walkable, mixed-use, diverse neighborhoods serviced by quality public transit and characterized by high quality of life.  It is harder to find anyone who can tell us how we can get to that vision of the future without more public investment.
Specifically, it's hard to see the fulfillment of that vision without better public transit.  It connects workers to jobs, it increases disposable income, it reduces the carbon footprint, and it contributes to complete streets, a walkable city, and vibrancy.   It also is a factor in attracting and retaining talent, but as a fellow at St. Jude Children's Research Hospital said: "In Memphis, I could quit living like a student, but I didn't know I would have to buy a car.  It's the hidden surcharge in choosing Memphis."
Surprising Results
MATA has about 40,000 riders a day (and about 2,000 of them are bike riders) boarding from 4,500 bus stops on 119 fixed bus routes.  Its passenger trips peaked in 2003 when there were roughly three million more passenger trips than today.
MATA's average daily ridership is four and a half times more than the average daily attendance on Beale Street.  MATA's budget is $55.3 million with 40% of it coming from City of Memphis, 26% from federal government, 17% from fares, 15% from state government, and 1% from advertising.
Few people suspect that on the measures of service productivity and cost efficiency, MATA is one of the most economically operated transit systems.  Memphis is in the middle of peer cities in "vehicle revenue per hour" and one of the lowest in "trips per capita" and "operating costs per passenger trip."  In other words, MATA is one of the most efficient systems when measured in the operating costs per hour.
Charlotte has a model public transportation system with bus, trolley, and rail.  Its budget is twice as larger as MATA's, and while Charlotte represents the optimum, there is little doubt that if MATA wants more than just incremental improvement, its budget must increase by $20-25 million.
Finding Our Green Ethos
There's no question about the need.  Memphis is the leader among U.S. cities in the percentage of the median household income spent for transportation – 27 percent – and the system allowed by inadequate funding puts even more pressure on Memphians to buy automobiles.
Despite recent negative publicity, more than 90% of jobs are accessible by public transit (although President's Island and Goodlett Farms are notable and widely publicized exceptions), but the bad news is that only about 23% can be reached in 90 minutes.
In addition, as Memphis and Shelby County pursue a reputation as a "green community," it needs to see public transit as a crucial element of that ambition.  A green community is not just parks and green space.  It's the demonstration of a green ethos and a commitment to sustainability.  It's hard to have that without quality public transit.
Meanwhile, 25-34 year-olds with a four-year degree are 61% more likely to live in close-in urban neighborhoods, and over 50% of this group living downtown want to live without owning a car, 42% of people in a neighborhood near downtown want to live without owning a car, and 44% living in a neighborhood away from downtown still want to live without owning a car.
Building The Demand For Change
And yet, the negative reputation, poor marketing, and average service of MATA turn people away from its services.  It's a fact underscored in the Sustainable Shelby process when people were asked what the price of a gallon of gas would have to be before they would ride a bus to work or school.  The answer was $6.12.
In other words, as much as anything, the next general manager for MATA must confront and reverse the lack of respect for MATA and the public opinion that it provides an inferior product and is a drag on our economic opportunities.
It is unquestionable that the demand for change is building.  There is much that can be done.  The good news is that because bus routes are just lines on the page, few public services are as easily changed, and within a year, MATA could completely revamp its routes and philosophy of services.  It begins with writing an ambitious, transformative job description for the next MATA general manager, with complete implementation of the outstanding Short-Range Plan by Nelson-Nygaard, and continues with MPO understanding that its role is not just about more asphalt but about better public transit.
MATA will not be transformed overnight, and to succeed, it must throw open its doors so the public can get more involved and become advocates for the impact that quality public transit can have on Memphis, its economy, its neighborhoods, its median income, and more.  In other words, this isn't MATA's challenge to solve.  In truth, it requires all of us.