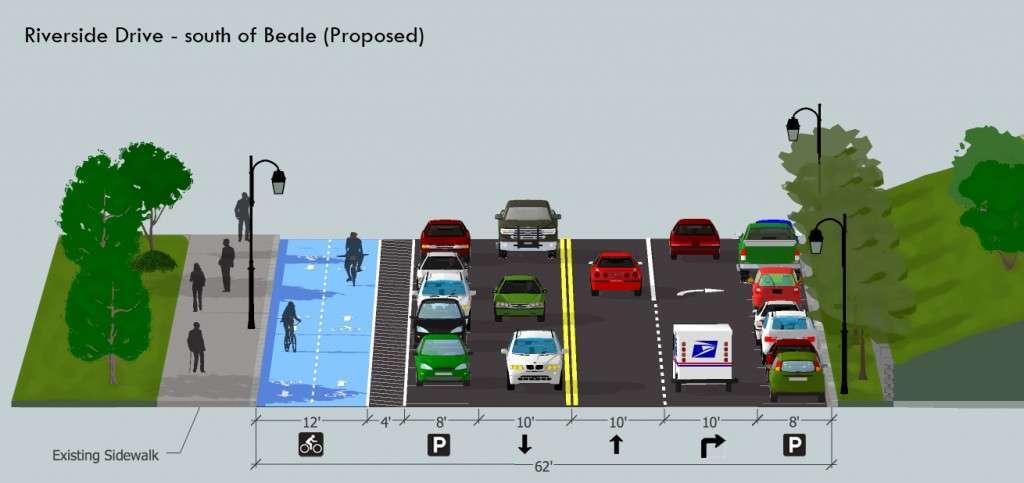 It's easy to understand why Memphis Mayor A C Wharton Jr. thinks about the Mississippi River so much.
As he answers a neverending list of telephone calls and emails at his desk in his seventh floor City Hall office, he has a panoramic view of the river that drives his determination to make the most of Memphis' greatest natural resource.  "It's our greatest asset and it's what distinguishes our city from all others," Wharton says. "When I think of the things where we should have broad-based interest, it is the river. If we're looking for something to rally around, it should be the river. The commerce speaks for itself, but there's travel, leisure, residential, history, nature, and quality of life. We are a river city, but the question is what kind of river city do we wish to be?"
To answer that question, Wharton is looking for answers on several fronts, particularly as it relates to the river economy and the riverfront. Because of the river's importance to the economy, he says the future of President's Island, the potential of the North Memphis industrial riverfront, and opportunities in Millington are issues that demand serious planning.
It's this economic focus that motivates him as co-chair of the Mississippi River Cities and Towns Initiative, where about 60 mayors from river cities are developing an agenda for Congressional action to reverse federal neglect and the impact of natural disasters.
And yet, inevitably, the more highly publicized river projects deal with the controversies on the riverfront. "We have become riverfront-centric," says the mayor. "What could or should be done is too focused on what the RDC [Riverfront Development Corporation] is doing. For too long, the fate of the riverfront is tied up with how someone feels about Beale Street Landing. It's much broader than who should develop things or about one attraction. It's about how can we be the best steward for our greatest asset."
Wharton says city government is now leading "the reexamination of what we have now and what we can offer on Beale Street, what we have to offer at Beale Street Landing, and what we have to offer with greenspace, bicycle tourism as a wave of the future, and lighting bridges." That's why he has led efforts to redevelop The Pyramid, remove the concrete plant eyesore on the Wolf River Harbor, recruit the American Queen and its parent company to headquarter here, and add the bike and pedestrian boardwalk to the Harahan Bridge.
"My job is to go above and beyond one particular attraction, organization, and point of view and to shape a broad vision around the river."
To help him flesh out his vision for the riverfront, Wharton last year employed nationally known planner, architectural designer, author, and New Urbanist co-creator Jeff Speck. He asked Speck to review 25 years of riverfront plans and deliver an actionable list of recommendations that can be implemented in the near future.
Speck's 74-page report contained numerous ideas and suggestions, but his primary recommendations were: 1) to reduce Riverside Drive from four to two lanes and add a bike lane and parallel parking so the parking lots could be removed from Tom Lee Park; 2) to create a mixed-use development between Mississippi River Park (formerly Jefferson Davis Park) and Bass Pro Shops at The Pyramid; 3) to remake Mississippi River Park into an active waterfront park with water features and a stair/elevator to the Mud Island monorail bridge; 4) to complete the central Riverwalk and remove its confusing gaps; and 5) to redesign Tom Lee Park into a series of grassy "rooms" separated by trees and shrubs.
Speck's report also highlighted the need to connect Beale Street Historic District and Beale Street Landing, and now that city government has taken back control of Beale Street from a private management company, Wharton says he wants to "knit back" Memphis' most historic street to its first great place, the riverfront.
Wharton says Speck's report is not headed for a dusty shelf but for implementation. "His report gave me a coherent, complementary vision, and the process to follow it goes on," he says. "My job is to go above and beyond one particular attraction, organization, and point of view and to shape a broad vision around the river."
Despite all the activity, much remains to be done, he says, adding: "I would be derelict if I did not have the river as a top priority. It gives us a sense of place. We have people coming from around the world to see it. It is our product differentiation. We have an obligation to make the most of it."
This article appears in the December 2013 issue of Memphis Magazine.