So why do multi-national corporations taking in tens of billions of dollars a year in revenues demand incentives that shift their tax burdens over to homeowners?  Because they can.
That's being proven out yet again as International Paper asks for $56.9 million in tax breaks over the next 15 years.
Just think about it this way: here's a company that knows us as only a Fortune 500 corporation does, and they are saying in essence: "We still don't place any value in the future of this city and county and we certainly don't want to contribute to better schools, safer streets, and better quality of life."   Instead, IP wants the EDGE board to waive $3.8 million a year in property taxes for 15 years.  This means that the cost of all public services needed by this corporation will be paid by homeowners.
In return for this $56.9 million in tax breaks, IP will add 101 new jobs, or put another way, each new job is costing Memphis and Shelby County $563,366.  We hear all the rhetoric about retaining the jobs that are here now, but real cities and counties measure the cost of incentives in the cost per new job.   It's hard to find a place that pays more per job than is paid here.
A few weeks ago, The Commercial Appeal editorialized about the Arkansas incentives for a new steel minimill in Osceola:  "There are surely some folks who view this as a $125 million economic development gamble. And that raises the question of how much state and local governments should be willing to invest to reel in an industry and its good-paying jobs."  It's a seminal question and the one that goes unanswered here year after year.
We do understand that IP's request is better than its first one – 30 year tax waivers for all the real estate the company owns and leases in Memphis and Shelby County – but still, it has become the poster child for a tax incentives program that has run amok and today has become nothing but a corporate entitlement.  About the previous request, Shelby County Board of Commissioners Chairman Mike Ritz said it could cast IP in a negative light."
Things are only marginally better.  IP has been here for 27 years.  Is there ever a point when a huge corporation like IP values the city they live in enough to help support it, particularly now when schools are begging for more money to create a "world-class educational system."  After all, the $3.8 million in taxes that they will save each year amounts to what they normally make in net income in a day.
The EDGE application points out that IP made $700,000 in grants in Memphis and $300,000 in sponsorships and in-kind donations, and every one of us should be grateful for this, but all of us who care about this city and county are contributing money to good causes and volunteering for others, and yet, there is no place where we can go to ask for a break on our taxes for being good citizens.
An EDGE report  claims that IP will generate $225 million in new tax revenue, and simply put, that feels like fuzzy math and feels like one of those economic impact studies that have become standard around here by exaggerating the economic benefits in the extreme.
Whether IP gets this PILOT request approved or not, one thing is certain: there is a growing chorus of people who are concerned about policies of local government that waive almost $100 million in taxes at a time when public services are deteriorating, when we have the highest cumulative tax burden in Tennessee, and when ordinary taxpayers are essentially being asked to fill the gap left by corporate tax breaks.  In its way, IP has become instructive in demonstrating how we have become addicted to paying companies to love us and doing it in a volume that is unheard of in any other part of the state (and the nation, for that matter).
Here's a November 12, 2012, post we wrote on this subject: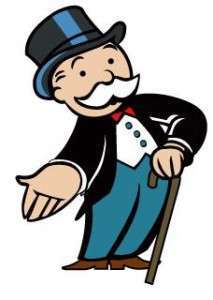 It's hard to get too irritated with International Paper for asking for the citizens of Memphis and Shelby County to pay their taxes.  After all, we've brought this audacious request on ourselves.
The international corporation with more than $26 billion in revenues is merely reacting to the message our city and county communicate about our low self-esteem, self-confidence, and self-worth as mirrored in payment-in-lieu-of taxes policies that are the most unbalanced in the nation.
Our negative self-perception is a thread that runs through all of our economic development "systems," whether it is the "give away the store" approach toward tax waivers for multi-national corporations or the Airport Authority "climbing into bed" with Delta Air Lines and leading us to the current crisis at Memphis International Airport, where we pay more than $600 million than average U.S. cities for airfares and where Delta Airlines has no contractual obligation as it leaves to repay us for the costly improvements made for it.
The request by International Paper for an unprecedented 30-year tax waiver is more than anything incredibly demoralizing.
For 26 years, IP has been a highly valued part of our community, and for six years, we've been even prouder for its headquarters to be located here.  And yet, after that period of time, we are being told that they don't think enough of us as a city, as a community, and as workers that they would move somewhere else unless we give them a tax break that's the equivalent of what they get in revenues every six hours.
A Dangerous New Precedent
It's the sheer scope of IP's request that has evoked the widespread negative  reactions.  It would be one thing if it was asking for an unprecedented 30-year tax freeze for a single new building, even if it's only for 100 new employees, but remarkably, it's asking for the $13.5 million that it pays now in property taxes to be zeroed out, effectively shifting its tax obligations to the public.
It's impossible for even the most ardent advocates of tax freezes to argue for IP's request.  The spiel in defense of the PILOTs has always been that it's not really costing anything in taxes because the jobs wouldn't exist without the tax freeze.  (More on this later.)  This time, however, the company is in fact turning that argument on its head, instead asking for existing taxes to be waived.
In other words, at the time when Shelby County Government is coping with the challenge of funding new countywide school district and City of Memphis is facing serious budgetary challenges, one of our Fortune 500 companies wants to remove $13.5 million in tax revenues from local government.
That means that the property taxes that IP wants to quit paying is the equivalent of  approximately 6 cents on the city tax rate and also about 5 cents on the county tax rate.
We've Lost Our Balance
The lawyer hired by IP to handle this PILOT request is well-known in the halls of government for creating these kinds of outrageous demands and operating on the theory that he can up the ante and paint elected officials in the corner so they either have to approve the request or appear to be deal killers.
It's a cynical approach but experience has taught the lawyer that it works.  That said, it's highly unlikely to work this time, because his request for a 30 year forgiving of all city and county taxes crystallizes the extent that our business incentives have gone awry.  For the first time, elected officials are coalescing around a position that the IP request is a bridge too far and that IP has ultimately put Memphis in a no-win position.
It's not that those of us here are unilaterally opposed to all tax waivers, but business incentives are like life: it's all about finding the right balance.  Our community has lost ours when it comes to our general economic development policies.
We now have the municipal equivalent of the "loosest slots" in the country, and every time that we have had the opportunity to bring more reasonableness into the PILOT process, we have done just the opposite.  Even when armed with a 97-page report issued in December 1, 2005, by consultants hired by them, city and county governments – lobbied hard by the Greater Memphis Chamber – started weakening the recommendations before the ink had dried.
Serious Incentive Policy
The radical thinking provided by city/county consultants, URS Corporation and NexGen Advisors, was that a "but for" approach should be part of the PILOT process, meaning that tax waivers should only be given when the project would not happen "but for" them.  The consultants define "but for" as a business investment that isn't reasonably expected without the public tax freezes, and it can be proven by a "gap analysis, a competitive cost analysis for competing sites, or a combination of the two."
"The establishment of a 'but for' test is the whole premise of any public investment or the need for it from a logical, moral and legislative standpoint," the report said. "Most, if not all, business incentive programs across the country imply a 'but for' test in their intent and enabling legislation."
Remember the context of the times when the report was written.  It was at a time when even pro-business Forbes magazine held up our PILOT program as the poster child for tax incentives run amok: "Targeted tax cuts aimed at attracting particular employers are bad policy. For decades now targeted tax incentives have been a favorite elixir of state and local politicians in depressed communities. But targeted tax incentives don't spur real growth. Quite the contrary…tax incentives are inevitably financed at the expense of established businesses. Today's winner of a targeted tax break is tomorrow's victim of a broad increase in business taxes."
It also came in 2005 after a decade when local agencies handed out seven times more tax freezes than all the other urban counties in Tennessee combined, and rather than ask why, we ended up asked how we could do more.
It was sad enough that Memphis and Shelby County Governments abandoned the common sense and reasonable recommendations of the consultants but they instead embarked on a path that opened up the floodgates even more.  Policies were passed that allowed every existing company to threaten to move somewhere else – the obligatory Mississippi threat – in order to get a PILOT, and cost-benefit analyses that were manufactured for each request that regularly defied logic and mathematics.
Real Negotiations
Forget the talking points about competing with Mississippi, about workforce issues, and about the price of competing for jobs.  What is lacking is any independent research or study to back up the claims.  What is glaring today is the disconnect between the positive rhetoric about our momentum and our success and economic development policies anchored in the assumption that we have to pay companies to like us.
The lack of attention to the factors that drive economic growth today creates a cynical reinforcing cycle.  Without these drivers of growth, we justify more tax freezes because our labor force isn't good enough, smart enough, or skilled enough.  We've used this justification for 20 years, a period of time in which we never mounted the kind of serious workforce development plan that we need.
Here's the thing: you aren't really negotiating if you're not willing to walk away from the deal.  For too many years, we haven't really been negotiating, but one thing is clear about the IP request: most people are willing to walk away from the deal.