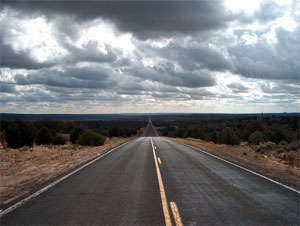 Hoping to do for roads what LEED has done for buildings and Energy Star for household appliances, Greenroads has unveiled a new rating system for sustainable road design and construction.
In development since early 2007, the system seeks to encourage the more than $80-billion-a-year road construction industry to adopt standards that will build sustainable roads with less environmental impact, lower life cycle costs and resulting in more positive societal outcomes.
The rating system, which was jointly developed by researchers from the University of Washington and the global engineering firm CH2M Hill, outlines the minimum requirements that must be met to qualify as a green roadway. Requirements include producing a noise-mitigation plan, reducing stormwater runoff and mitigating urban heat island effects. The system also awards credits for voluntary actions, such as minimizing light pollution, using recycled materials, incorporating quiet pavement and accommodating non-motorized transportation.
The system can be used for either new road projects or for upgrades on existing roads. Oregon's Department of Transportation and the British Columbia Ministry of Transportation and Highways have already expressed interest in the program.