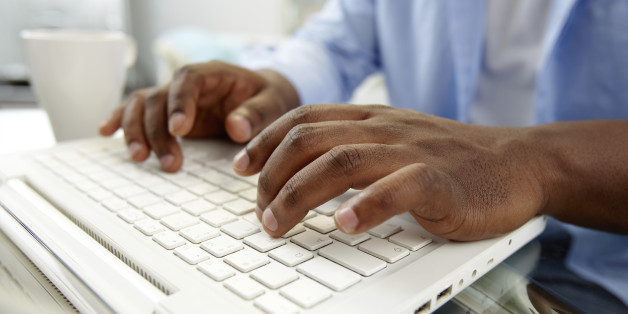 The Strickland Administration today launches a new City of Memphis website, which is, in truth, the first "real" website for city government.
While the website has received a redesign, even more to the point, it has received a reimagination and a rethinking of what it can and should be.
Now, for the first time, the City of Memphis website will firmly concentrate on communicating with the public; it will bring forward to the home page information that is most accessed by the public; it is totally responsive to mobile devices (which now are used more than desktop computers to connect to websites); it has a cleaner design and projects a strong Memphis brand; the writing is clear and free of government speak; and there is a determined process for keeping information, news, and civic events up-to-date.
It is a dramatic improvement to the City of Memphis website, the first since January, 2013, during the Wharton Administration, when modest changes were made while most of the problematic issues remained in place.  In other words, the redesign of the new website is not merely an improvement; it is a huge step forward in presenting city government's face to the world.
"Post It"
"Our goal is to be the most transparent and communicative administration in City history, and we know that an engaging, active website is no longer an option when it comes to meeting that goal — it's mandatory," Mayor Jim Strickland said, giving additional meaning to his mantra about city government being brilliant at the basics. "This new site gives us more tools to meet citizens where they are, to communicate information essential to their lives, and to generally let people better understand how their government works."
Deputy director of communications Kyle Veazey said the overhaul of memphistn.gov is "something Mayor Jim Strickland initiated shortly after arriving in office," adding that "we work for someone whose default setting is to say, 'post it.' How many officials routinely fall on the side of posting more?"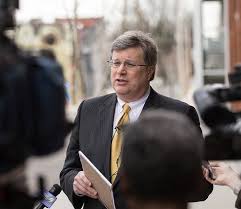 The new website was a joint project of the Division of Information Services and the Office of Communications.  The primary contractor is CivicLive, a company with offices in Toronto, St. Louis, and Scotts Valley, California, that specializes in "communication and network infrastructure services."
The contract for the new website was $300,000, and it came in significantly under budget at $220,000.
By way of comparison, the new Boston website costs more than $1 million; the new San Diego website cost $600,000; the new Grand Rapids website cost $625,000; the new website for Torrance, California, cost $275,000; and the new Regena, Canada, website cost $475,000 (US dollars).
Responding To Citizens
Unlike the previous City of Memphis website, this one is contemporary and visually appealing.  Ursula Madden, director of communications for City of Memphis, says one goal was met: it is flexible and resilient.  For example, when launched it has a bar with "coins" that offer instant access to parks and Animal Services.  Ultimately, these links can be updated by users themselves.  "It will change depending on people's interest," she said.
In the past, government websites have been a combination of vanity projects for elected officials or looked inward.  The new city government website looks firmly outward, Ms. Madden said.  "We want to have content that explains complex issues for people and explain the nuances so people understand how we are tackling some tough issues."
In the online welcome to the new website, communications' officials highlight what makes them most proud, including:
* The site is responsive to all devices — from desktop to tablet to smartphone — for the first time.
* The "Your City At Work" feature on the homepage highlights the expansive work the City of Memphis does every day — from paving miles to potholes filled to 911 answer times.
* A new Office of Communications one-stop shop for reporters and citizens alike offers fast access to a trove of public documents and other useful information like contracts and salaries.
* Easier and more intuitive access is provided to some of the more common uses for the site — filing a 311 request, applying for a job, or making a payment for instance. In fact, the top-line navigation items — Government, Business, Parks, Animal Services — were chosen based on traffic history.
* An increased attention to posting frequent and timely news items will further ensure citizens receive clear and concise information from their government.
* City and civic events will be collected and displayed in a new calendar feature.
The Experience Matters
Improved navigation and user experience were top priorities for the website, and Ms. Madden and Mr. Veazey envision all information on the site being no more than one or two clicks away.  "It doesn't launch perfect," he said, "but this site lives and breathes and we have the tools to make it better every day. Some divisions' pages are not built out as we want them to be but they will be."
"Our contract with Civic Live is ongoing," said Ms. Madden. "When citizens visit the website, we want them to have good experiences.  We'll look at how we make the website better."
Best of all, the web design contract calls for a redesign in four years, so that the website can be updated to meet the realities of that time.
In support of the project, Leah Kraus was hired in December as digital content coordinator for City of Memphis.  She formerly was a reporter/producer for WPTY-TV (Channel 24), and has worked in radio and television for the past seven years.  She'll be working as writer and editor, and Mr. Veazey will handle responsibilities akin to a managing editor in journalism.
The launch of the new website caps a month that put city government firmly into the new digital age.  Earlier this month, the Strickland Administration introduced its new online performance dashboard at data.memphistn.gov and it was accompanied by an open data policy in an executive order by Mayor Strickland.
The Right Direction
"All of it fits together to improve services to citizens," said Ms. Madden.
The new website is a vast improvement over its predecessor and Mr. Veazey's comments about the data website bear repeating: "For one, we – and I'm speaking as a citizen myself – get more knowledge with which to hold government accountable, the very core of the citizen-City Hall relationship. We can get an unprecedented insight into how government does its job.  We get to learn more about where our tax dollars go.  We get to see information that helps us make better decisions about what to advocate for and how to do it."
We have written several times over the years about the need for better local government websites.  We wrote that websites are an online reflection of a government itself.  If the website is hard to use, information is buried, and it is not written in plain English, it is a symptom of a government that is much the same.
The new and improved City of Memphis website underscores that point, because it convincingly delivers on the mayor's promise about transparency and open communications.
Along the way, it also means that the website will deliver images that send an unmistakable message about Memphis: "we are big, bold, and we're proud of it," said Mr. Veazey.
***
Join us at the Smart City Memphis Facebook page for daily articles, reports, and commentaries relevant to Memphis.