There is the point in every planning meeting in Memphis when the inevitable question is asked: What's the best practice?
Immediately, someone starts looking around the U.S. for programs that can be emulated or made relevant. 
Here's the thing: often by the time something is called a best practice, it isn't one any more. 
More to the point, there are best practices right here at home that are nationally recognized for their impact and example.  In news articles about milestones or programs, they are rarely characterized as best practices although that is in fact the underlying import of the news coverage. 
A headline recently illustrated this point: Clean Memphis Awarded $500K EPA Grant to Reduce Plastic in Waterways.
Collaboration at its Core
While the news story was about a grant, the real news was in the implied context: Clean Memphis is now considered a best practice, which is a process or program that has been shown by research and experience to produce optimal results and sets a standard for others.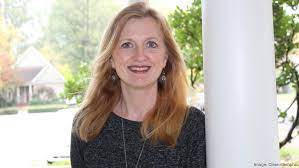 It's a definition that comfortably fits Clean Memphis which has exceeded all expectations held for it when it was created 15 years ago by Janet Boscarino who became its executive director after a 21-year career in banking and finance.  Motivated by her work in other cities where it appeared they were cleaner than her hometown, Ms. Boscarino left her business career to head up a nonprofit organization that could make a difference with grassroots solutions and civic pride.
A post in 2010 on this blog described the new organization this way: "In launching the new movement, Boscarino and her colleagues have learned that Memphis neighborhoods, when fighting challenges and crime, 'are closely and tightly knit and they are proud of their neighborhoods.  Getting to meet and hear their stories is fun and rewarding.'  Clean Memphis emphasizes the creation of collaborations that align neighborhood and civic resources."
That sense of collaboration is a thread that binds together all that Clean Memphis had done for a decade and a half.  It's demonstrated conclusively in the $500,000 EPA grant which involves Compass Community Schools, Memphis River Parks Partnership, Overton Park Shell, Overton Park Conservancy, and Memphis Parks Division.
Zero Waste Goal
With its half-million dollar endorsement from the federal government, Clean Memphis has funding to help reduce plastic in waterways by installing new water refill stations in schools and parks.  EPA's objective is to work with cities along the Mississippi River to invest in education, outreach programs, and infrastructure sustainability and Clean Memphis was selected as its conduit. 
In turn, Clean Memphis worked with local contractors and plumbers to replace 35 outdated water fountains at Compass Community Schools, which estimates that each of its six campuses will save $10,000 annually by curbing single-use plastic water bottle purchases.  Before this upgrade to functioning water fountains, students were consuming more than 500 single-use water bottles every day. 
Clean Memphis also worked with Memphis riverfront parks, Overton Park, Overton Park Shell, Marquette Park, Whitehaven Park, Glenview Park, Weaver Park, Raines-Finley Park, Fletcher Creek Park, Flowering Peach Park, and Germanshire Park.  Overton Park Shell Executive Director Natalie Wilson commended the program's impact, saying the Shell "can showcase our pledge of reduction of waste to the landfill and empowering our Shell Fans to live more sustainable lifestyles."
Clean Memphis has evolved from noble but short-term goals like clean-up programs to a "long game," said Ms. Boscarino.  "We refined our focus to advocate a zero waste, circular economy and provide education and training for stakeholders to ensure its success."  It's all about keeping waste out of the environment, treating litter as leakage from an inefficient system, and striving to regenerate the environment.
A Panoply of Programs
While Clean Memphis is light years from the emphasis on clean-up campaigns, it has maintained an emphasis on the power of students to lead change, albeit with technological breakthroughs.  Today, students are using the Litterati  app to gather data about the types and brands of litter in the community.  This digital tool has helped Clean Memphis collect more than 40,000 pieces of litter.
Then too, there are book clubs, Project Green Fork, whose members have recycled more than 1.5 tons of plastic, glass, and aluminum and more than 2.8 million gallons of paper and cardboard while keeping more than half a million gallons of food waste out of a landfill; field trips; class curricula; food waste audits; and many more programs.   
Coming up at 8:30 p.m., Thursday, November 16 at Beale Street Landing, Project Green Ford will provide a night of "fancy fare, craft cocktails, and great conversation."  Participating are Sarah Cai and Arturo Leighton of Good Fortune Co., Daishu McGriff of Shroomlicious Meals, Becky Giftinji and Shane Wiggington of Tamoli's Pasta & Pizza, David Self of Paper Plate Pavilion, and Don Gaines and Stephanie Bland of Lulu's Café & Bakery.  Get tickets here.
Clean Memphis has a daunting agenda for a nonprofit organization with about a dozen staff members.  Their work is being supported by the recent hiring of the talented Nefertiti Orrin as deputy director.
Ms. Boscarino has not just founded a program supported by local government and philanthropy.  She has become an impressive expert on the issues that are seminal in achieving Clean Memphis' mission of "educating youth, engaging leadership, and empowering communities to sustain a cleaner Memphis.
**
Join us at the Smart City Memphis Facebook page and on Instagram for daily articles, reports, and commentaries that are relevant to Memphis.
**
Support the Clean Memphis ethos by supporting the sustainable businesses participating in Project Green Fork:
A Schwab Trading Co.            Another Roadside Attraction            Bar DKDC
Beauty Shop Restaurant        Bedrock Eats                                       Café Eclectic
Central BBQ                            Charlie Vergos Rendezvous                Cheffie's
City & State                            City Silo Table & Pantry                     Comeback Coffee
Cordelia's Market                  Curb Market                                       DA Guilty Vegan
Dory                                        Ecco on Overton Park                        Far & Fig
Feast & Graze                         Felicia Suzanne's                                Fratelli's Café
Fuel Food Truck                      Good Fortune Co.                               Grind City Brewing
Huey's Midtown                     Inspire Community Café                     Juice Bar
Libro at Laurelwood               McEwen's                                           Memphis Made Brewery
Mempops                                Muddy's Bake Shop                            Napa Café
Otherlands Coffee Bar           RP Tracks                                            Salt/Soy
Tamboli's                                Trezevant Manor                                Tsunami