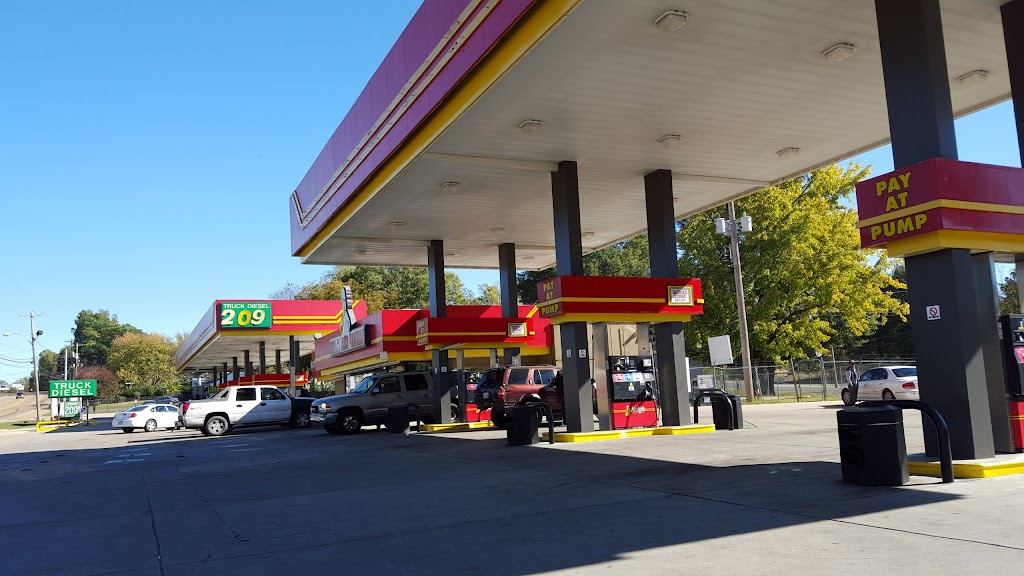 Just when we thought it was safe to get back into the water, City Council is again swimming with the sharks. 
Or at least the sharks who see every corner in neighborhoods as the site for a convenience stores/gas station that disrupts the community balance that is needed for Memphis to achieve the promise of Memphis 3.0. 
Recently, by an 8-5 vote, the Council breathed new life into another of these eyesores and crime magnets in an urban neighborhood, this one at Broad Avenue and Tillman Street. 
Three weeks earlier, City Council had voted down the convenience store/gas station, exciting neighborhood leaders hopeful that their legislative body is now more supportive of their ambitions for better communities. 
Sometimes, it's easy to feel like City Council members don't even read the plans they approve. Memphis 3.0, after all, painted the portrait of a city that makes wiser decisions regarding real estate, particularly real estate that has the ability to pollute the character of a neighborhood with its presence. 
Fulfilling Fiduciary Duties 
Here's the thing: culture eats policy for lunch. 
It gets proven every time City Council ignores its own policies and a neighborhoods' wishes – in this case formulated in Memphis 3.0 – and feeds the culture that has for decades damaged neighborhoods, allowed others to exploit them, undermined residents' pride, and failed to protect the distinctive attributes and pride that make neighborhoods special in the first place.
Boards of directors of companies and nonprofit organizations are vested with fiduciary duties, but City Council is rarely viewed within that lens. 
But it should be. 
A fiduciary duty exists in law when a person places trust, confidence, or reliance on another to exercise discretion or expertise in acting on behalf of that person. More directly, a fiduciary duty describes a relationship between two parties that obligates one to act solely in the best interest of the other. A breach of fiduciary duty takes place when the principal in the relationship- think City Council – fails to act in the best interests of the person or persons being served – think neighborhoods. 
The fiduciary duty is a context rarely seen in a political environment because the public has long ago shed strong confidence that politicians are motivated only by an interest to act in its best interest.
A Direct Attack 
Councilman J. B. Smiley, whose political ambitions have produced an erratic agenda, made the motion to reconsider the gas station project. In the face of this 8-5 vote, those that joined him to give new life to the gas station did so in the face of united opposition from the Council members who represent the district where the proposed project is to be located. 
It's a sad disregard for the fragile, often broken, lines of trust between voters and their elected officials. 
And that's not even mentioning that if City Council is willing to approve this direct attack on the Broad Avenue Arts District, a revival that has been used as a national case study of a neighborhood lifting itself by its own bootstraps, no neighborhood is safe. 
Just imagine. When other cities and their planners are presented with the example of Broad Avenue as a national example of the revival of a dying neighborhood, the question regularly asked is what did city government do to support it. 
In truth, the Broad Avenue rejuvenation was a DIY project by the remaining businesses and a few visionaries who could foresee a better day. They largely did it without the help of city government until former Planning and Development Deputy Director Louise Mercuro organized a site-specific planning process to support their plans.
Rebuke Of The Neighborhood 
So when people in other cities ask in the future what City of Memphis did to support the continued rebirth and reimagination of Broad Avenue, the answer may be: Well, City Council put a gas station there. 
Besides the slap at Memphis 3.0, the resurrection of the gas station issue flies in the face of the philosophy of City of Memphis' $200 million Accelerate Memphis program, which is about making investments in neighborhoods that can be leveraged for positive momentum. 
In all of the plans developed by city government, not one of them suggests that one more convenience store and gas station is the way to achieve Memphis' vision for the future or to accelerate the success of a Memphis neighborhood. 
In this way, the reconsideration of a convenience store and gas station at Broad Avenue and Tillman Street is a rebuke of the neighborhood input that was gathered as part of Memphis 3.0.
They Deserve Better 
And yet, this vote by City Council was not just a slap at Broad Avenue. It was also a slap at the residents of Tillman Street.
The vote raises the specter of the attitude that Tillman Street and its residents have dealt with for far too long: Their neighborhood is unimportant and dispensable, and a convenience store/gas station the latest example of the malignant "it's good enough for them" viewpoint. 
It also perpetuates the tradition of people living in poor neighborhoods like Tillman Street as prime for predatory treatment, including the inflated prices of a convenience store/gas station.
It's the sort of area that has endured decades of disinvestment and decline, and now, finally, Memphis has taken action by demolishing the blighted, vacant Tillman Cove apartments and pushing redevelopment of the eight acres into a multi-use project. 
Meanwhile, EDGE is working with Binghampton Development Corporation to resolve problems with its troubled Gateway project.
City officials have said the Tillman Cove project responds to the neighborhood's need for high quality, affordable housing. They also said the Gateway project responded to needs in the area.
Undermining Memphis 3.0 
But here's the thing: neither housing nor commercial development succeed in a vacuum. Rather, they succeed as part of a functioning, connected neighborhood whose overall fabric determines if it has the opportunity to prosper. 
The addition of a convenience store/gas station is the anathema of the kinds of place-enhancing additions that are needed in the area. After all, there is already roughly a dozen of them within a mile and a half radius of the proposed location. 
Often overlooked is how these places are regular markers on the Memphis crime map. That map compiled by City of Memphis shows that virtually every convenience store/gas station in the area and on Summer eastward from East Parkway has been the location of a violent crime, including armed robberies and even murder. 
In so many ways, this proposed project violates the spirit of Memphis 3.0, which says: 
"A city exists for the people who call it home. The character and quality of the places where those people live, work, play, and gather play a large role in the quality of the lives lived there. The Memphis 3.0 Comprehensive Plan lays out a vision for how Memphis and the diverse places within it will evolve during its next century. 
"This vision supports places that are safe, beautiful, and accessible, and which offer opportunities for learning, livelihood, investment, and community. It is these places that can improve the lives of the people who inhabit them. Different places fill different roles in the lives of Memphians, but taken together, the palette of places found in Memphis defines the physical character of the City and provides the settings for daily life in the City they call home." 
There is a widely held opinion in Memphis neighborhoods that Memphis 3.0 is just another plan that will not really be implemented and that in the end, politicians will vote their self-interest rather than what is best for a neighborhood. If Memphis City Council ultimately approves yet another gas station/convenience store, more than anything, it will be evidence that public opinion is right. 
****** 
The vote to pull the item from the Nov. 16 council minutes and resurrect the project was approved on an 8-5 vote. Voting yes: Colvett, Easter-Thomas, Ford, Johnson, Jones, Robinson, Smiley, Swearengen. Voting no: Canale, Carlisle, Logan, Morgan, Warren.