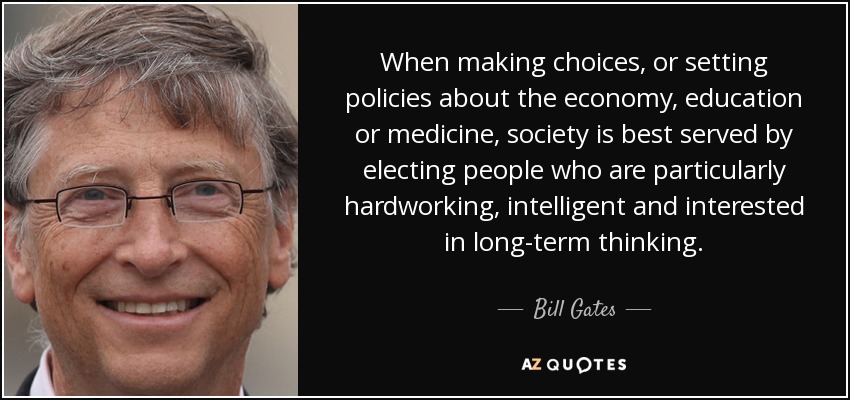 It is the nature of the politician to think short-term.  Thinking long-term in that world often means submitting a two-year budget.
But if it's the nature of the beast, it's the one we voters created.
We want action right now.  We want magic bullets.  We want the pain to go away.  We're not interested in hearing how we can solve a problem over 5-10 years.
So it's little wonder that our elected officials are focused on figuring out how to "reopen" our economy rather than how to address the vulnerabilities that have long made it fragile and that were laid bare by COVID-19.
In other words, it's unsurprising that the members of the task force appointed by the Memphis mayor (as part of the major Tennessee cities' working group) were largely the usual suspects (with the possible exception of Dr. Manoj Jain, hired by city government to give infectious disease advice).  Others are the list are representatives of member organizations like Memphis Tourism and the Greater Memphis Chamber who are feeling pressure from their members to soften or eliminate stay-at-home orders, someone watching out for the mayor's political interests, and someone presumably there to represent small businesses.
A Broader Need
Here's the thing: the charge to the task force, including members from Chattanooga, Knoxville, and Nashville, was focused on "restarting the economy after the COVID-19 pandemic."
Undoubtedly, part of their work will be political in nature, especially in keeping Governor Bill Lee at a distance.  His recent order to loosen restrictions in Tennessee exempted the large cities for now that have their own health departments.  The governor, who ran for office as a moderate conservative but regularly veers farther right in his policies (think: blocking abortions during the pandemic as non-essential), has said he will consult with the cities before issuing an order for them.
That said, the four cities should mount as much political muscle as they can to keep him out of decisions affecting their communities.  To update one of President Ronald Reagan's favorite bromides, the most terrifying words in the English language for Tennessee's large cities is: "I'm from Nashville and I'm here to help you."
Because of Mr. Lee's sycophancy to the red meat of his red state base and his mimicking of the national leader of his party, the mayors must resist the tendency to follow his lemming-like leadership over a cliff.
The mayors' tsk force must also resist the tendency to come up with a staggered schedule for relaxing social distancing and shelter-at-home orders and spike the ball on the 50-yard line, and say, mission accomplished.
Reimagine A Better Economy
New York Governor Andrew Cuomo recently said it really well in putting the virus into its true perspective: "Let's use this situation, this crisis, this time to actually learn the lessons valued from the reflection.  Let's reimagine what we want society to be.  Stop saying reopen, but reimagine and improve, and build back better.  How do we have a better transportation system, a better housing system, better public safety system, better health system, better social equality, better use of technology?"
It's a bold challenge, but it's the right one.  Otherwise, we run the risk of addressing the current  economic earthquake while ignoring the fault lines that make us more susceptible to disaster in the first place.
If we only see the mission for the next few years as getting back to where we were rather than developing a plan to make the economy fairer, with more opportunity for all people, and improve our languishing economic indicators (when compared to the other 50 largest metros), we will have squandered a historic opportunity to think more deeply about how our economy can be more successful and prosperous.
I've highlighted the impact of COVID-19 on our community in blog posts that underscore the importance of pivoting from the short-term outlook on the economy to getting to what matters.  These include a March 23 blog post about the rippling effects of COVID-19, an April 3 blog post about Memphis' risk factors, an April 8 post about the Great Recession lessons about our economy, an April 10 post about the overriding risk factor of being black in America and Memphis, and an April 13 post about Memphis' distinctive vulnerabilities and focusing on improving the economy once it is reopened.
Also, Samuel Hardiman of The Commercial Appeal wrote a seminal article about the virus' pervasive impact on Memphis: "Even if the worst is averted, Memphis is going to feel COVID-19 for a long time."
Shaking Off Business As Usual
Perhaps, the truth is that the present task force mandate and membership are not equipped to take this longer term view.
Because of it, in addition to this task force looking at the immediate need, the city and/or county mayors should appoint a high-profile task force and begin a process for diverse voices in a more inclusive process to determine a plan for improving inclusive economic fundamentals.
There's no question that there are macro factors that we can't control, but that doesn't mean that we can't influence unique regional factors.  It just requires a high level of courage, boldness, and political and civic risk.
It won't be easy, which is why when economic development and politicians talk about getting the fundamentals of the Memphis economy right, they regularly ignore the micros issues that they can influence.
To address them, we can't do business as usual.  We need more than just people with appositives in front of their names.  Most of all, we need to add diverse people and opinions to the conversation – CDC directors and BLDG Memphis; University of Memphis academic experts from economics, entrepreneurship, Memphis Research Foundation Research Park, social justice and economic equity; startups; St. Jude and UT experts on monetizing research; artists; technology experts, UTHSC's training and talent retention program, and more.  Most of all, its ultimate goal is to develop the strategies and identify the resources needed to decouple the link in Memphis between race and poverty.
Adding Voices
In other words, while we need to engage the usual suspects, we also need to involve and welcome voices we tend to drown out because of their inconvenient truths, which distract us from our happy talk.
We have to deal from a place of reality.  Even before the virus, median household incomes civilian labor force, home ownership, population, economic conditions index, and hourly earnings are down and income inequality is up.
It is because of our fragile fundamentals that Memphis' battle with COVID-19 will be complex and it will require a complex set of voices to move ahead.  Otherwise, we will be one of the last cities to return to pre-COVID-19 levels, just as we were in the wake of the Great Recession when it took seven years.
The Memphis dominoes are obvious: Intractable poverty results in underlying health problems, low expectations result in an overreliance on low-wage jobs, and cheerleading about the present blinds us to the need to develop a transition plan to move from where we are to where we need to be.
Waking Up
As I wrote previously: "Despite all the boasting about momentum and how Memphis development had reached $15 billion, there was of course no slowdown in tax breaks although most development did not or need one.  However, even with the economy supposedly running on all cylinders, tax breaks became larger and longer, and compared to other cities, Memphis' tax holidays for developers and companies become even more excessive.
"In the wake of the coronavirus, Memphis needs to develop innovative tools to support economic growth, understanding there are macro issues beyond local control.  Resorting to the same thinking that has failed to significantly move Memphis' key economic indicators in the past decade are most likely to fail in encouraging the economic rebound the city will be needing. The coming months may well reveal the structural weaknesses in our economy just as they did in 2008 during the Great Recession.
"Hopefully, this time, we will use it as a wake-up call to improve the fundamentals of the local economy rather than returning to business as usual and failing to transition from a 1990s workforce to one that is competitive in a higher skilled economy characterized by innovation and technology.
"As they say, a crisis is a terrible thing to waste."
And it begins by involving more than the usual suspects in a broader conversation about the economy's future.
**
Join us at the Smart City Memphis Facebook page for daily articles, reports, and commentaries that are relevant to Memphis