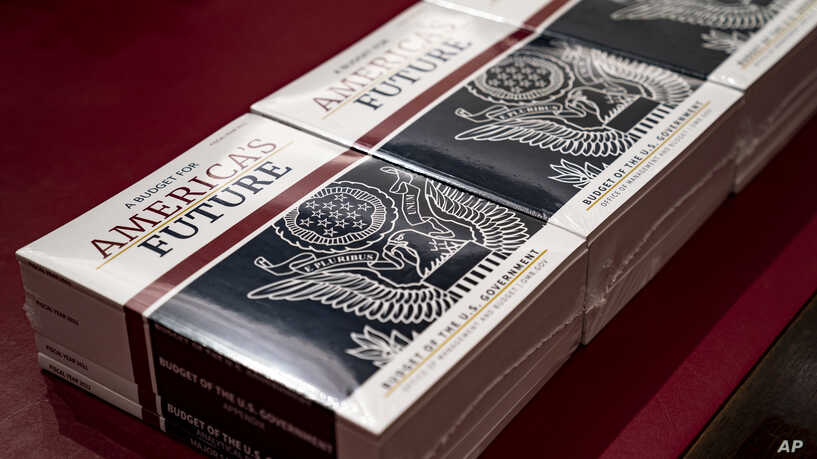 President Donald Trump has submitted his $4.8 trillion budget proposal to Congress, and the good news is that it is likely DOA.
That's because it's not only not about fighting a war on poverty, it wages war on poor people, and because of it, if his budget was approved, it would a torpedo aimed directly at our community.
As usual, the Defense Department budget is a windfall – $740.5 billion – and does nothing to encourage efficiency or innovation.  The budget increase of $24 billion gives the military even more than they expected.
At the same time, the budget cuts State Department funding as the president continues to emphasize the war machine over diplomacy.   Although he says he will bring troops back from overseas, the budget includes significant funding for "Overseas Contingency Operations" – $165 billion – which has often been referred to as the "Pentagon's slush fund."
Attacks on Cities
All of this largesse for the military-industrial complex comes at the expense of programs that are critically important for Memphis.  If approved, the proposal would cut $2.7 trillion in spending over 10 years for programs like welfare assistance, education, public transit, Medicaid, Supplemental Security Income for Disability benefits, housing program, and environmental protections.
It is simple to determine which programs are being cut by simply asking, which funding matters most to cities?  That's where much of the money will come from to pay for the Defense Department, and it continues Mr. Trump's penchant for using executive orders and budget proposals to attack urban areas that he considers hotbeds for Democratic voters.
The plan is to cut more than $1.1 trillion from Medicaid and other health care programs over the next decade.  For comparison, that's the amount of the new federal debt created this year and every year until the mid-2030s as a result of the tax cut windfalls to corporations and the top 5% of Americans while the promise of $4,500 for each middle class family ended up being $900.
In addition to Medicaid, the budget would slash $327 billion from food and housing assistance program and an additional $207 billion by changing student loan programs, and $200 billion by changing federal retirement programs and USPS.
It amounts to a 12% cut to the Department Education, 12% cut at Department of Health and Human Services, 11% cut to the Interior Department, 23% cut at the State Department, 32% cut at Environmental Protection Agency, and 22% cut at the Department of Transportation.
The budget also includes $8.6 billion for that border wall Mexico was going to pay for, and again, there will be money coming out of the defense budget to help pay for it.
More Division
All in all, it seems like the draconian budget is intended to create a political firefight in which the Administration can return again and again to its greatest hits – the "invasion" at the border, the failure of "government schools," the threat of socialism, Democratic cities' management, "tough on crime," infested cities, and more.
Meanwhile, the social safety net that was once the pride of the United States and evidence that it is living up to its principles has been shredded, beginning with President Ronald Reagan and extending to President Bill Clinton, and if the Trump budget is approved, it would essentially destroy it.
The willingness to use attacks on the most vulnerable for political gain and then to model the federal budget to reflect it is a violation of all we stand for.
It's also not what Shelby County stands for.  Way back in the earliest days of Shelby County, some of the first actions were to provide financial support for poor families and to set up a hospital to provide health care.
A Moral Document
It's been said that a government budget is a moral document.
That is true, but this one would hit the Memphis region hard.  It will cut the SNAP program by $15 billion and kick about 700,000 people across the country off the SNAP program on the assumption that people who have to get their meals for $6 or so a day are living the good life.   Food stamps are essential for millions of Americans and thousands of Memphians.
Meanwhile, no one is getting rich because they receive Temporary Assistance for Needy Families when the payments for a mother with two children don't even cover the cost of an inexpensive two-bedroom apartment.
In the past, families that qualify for TANF also were automatically eligible for SNAP, but Mr. Trump wants to eliminate this by closing what he calls a "loophole" to save money by making it harder for poor families to survive.
Changes to the Housing Choice Voucher program will leave 50,000 children without homes because of changes in the regulations which the Trump Administration says will shorten the waiting time.  The Administration's own study showed that this is not what will happen.
Needed: A Budget for People
Despite a 2016 campaign pledge to treat Medicaid as sacred, Mr. Trump's budget makes a frontal assault on the program that provides health insurance for low-income families.  The Administration has now changed the rules to allow state to "experiment" with its Medicaid program.
Already, Governor Bill Lee has released a waiver proposal that would radically change TennCare, our state's version of Medicaid, by changing covered services, exempt Tennessee from all federal regulations for managed care plans and excluding prescription drugs.  It also allows Tennessee to eliminate services and limit access to services like physical therapy, occupational therapy, hospice, and transplant coverage.
According to the American Medical Association, the impact of the Trump changes will cut Medicaid by $49 billion a year.  Health care experts say that changing it to block grants, as hyper conservatives want, will decimate Medicaid, which is also want they want.
Here's the thing: at a time when the income gap is widening; when middle incomes, when adjusted for inflation, are essentially stagnant; and when families in poverty are sinking lower and lower into distress as they are exploited for cheap labor and opportunity remains just out of reach, taxpayers deserve better.
There is nothing in the Trump budget that will address these critical issues, and it's why the best place for it is the trash can, so legislators can craft one that is actually aimed at helping people.
**
Join us at the Smart City Memphis Facebook page for daily articles, reports, and commentaries relevant to Memphis.