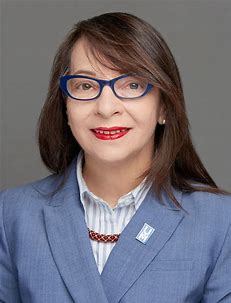 Elena Delavega's Memphis Poverty Fact Sheet is today such a respected and reliable source of information that it's hard to grasp that we had nothing like it until she became part of the University of Memphis faculty in 2011.
Growing from a three-page document in 2012 to the 15-page report today, the fact sheet is required reading for anyone seeking definitive poverty research and expert opinion but also trend lines and demographic breakdowns for Memphis, Shelby County, and the MSA.
Here, we have a drawer reserved for each of the Memphis Poverty Fact Sheets and other reports by Dr. Delavega.  Like so many people in our community, we regularly rely them for irrefutable data, contextual insights, and whether we are making progress in solving our most intractable issue – poverty.
Some of the other reports include Memphis Since MLK: How African Americans and the Poor Have Fared in Memphis and Shelby County Over the Past 50 years; the presentation in 2019 to the Congressional Staff Network; and a variety of seminal reports regarding Memphis poverty.
Intractable Poverty
When Dr. Delavega issued the first fact sheet in 2012, the poverty rate for Memphis was 27.2% and 42.1% of children and youth live in poverty.
Seven years later, little has changed.  The 2019 fact sheet reported that the Memphis poverty rate is 27.8% and 44.9% of children and youth live in poverty.
For cities with more than 500,000 population, Memphis ranked #2 for the highest poverty rate and #2 for the highest poverty rate for children and youth, second only to Detroit in both categories.
Summing up the latest data, Dr. Delavega wrote: "Memphis will not be able to become the first-class city it could become while racial disparities continue."
Diving deeper into the numbers, the 2019 fact sheet provides the poverty rate and racial makeup of every zip code in Shelby County, maps showing the segregation of Shelby County and its association with poverty, graphs tracking poverty rates by age, comparisons with other cities, and more.
We've posted some the statistics in her reports as part of our regular Data Points series which features information that matters to our community.
Providing A Service To Memphis
Most nonprofit organizations and many public agencies in our community await her report each year as they make their plans and set their priorities for the future.  Incredulously, the Strickland Administration has never met with her and she has only spoken once some time ago to a City Council committee.
She has been asked to speak to state legislators and the administration of Lee Harris has been supportive and responsive as they consider the impact of her research there.  It's hard to imagine why there is not a standing invitation for her to make a presentation each time a fact sheet is issued and as priorities and budgets are set for city government.
Dr. Delavega is an assistant professor of social work and associate director of the Benjamin L. Hooks Institute for Social Change, whose excellent policy papers regularly spotlight pressing issues affecting African Americans in Memphis.  Meanwhile, the volume of her work reflects her passion and commitment to research which she describes as at "the intersection of oppression, marginalization, and exclusion and the role of education, disabilities, and ontologies."
That said, the scope of her research, writings, and awards are expansive and impressive and reflect her commitment to serving Memphis and Shelby County in her work.
Hoping for Accountability
Early in her career after moving here from Houston, she decided that her poverty fact sheets should be easily accessible and not behind a paywall.  She had seen similar fact sheets in other cities and nonprofit organizations here frequently "talked about the need for metrics.".
"I wanted to make sure anyone could use it," Dr. Delavega said, adding that it took years for it to reach its present stature.  "The Commercial Appeal started publishing it and I was surprised how popular it is.  I never thought it would be my claim to fame."
The enthusiastic reception indicated to her "how much need there was for something like it."
Asked how she sees the purpose of the fact sheets, she said: "I hope it is a thermometer and I hope it is to measure the effectiveness of what we're doing (to reduce poverty) and provide accountability to see if we are moving the needle or not as we think about interventions and their consistent measurements."
The Failing Grade
Besides her valuable research, what we like about Dr. Delavega is that she is straight-talking in her insights and recommendations and gifted in connecting the dots between cause and effect.
Ultimately, she said the questions that should be considered in all that Memphis is doing: "Are we creating equity?  What are we doing as a city to change things?"
"Right now, I would give Memphis an F," she said.  "We're failing for almost 10 years.  We're not any better and perhaps we're doing worse.  Memphis today is more segregated than it was in 1972."
***
Join us at the Smart City Memphis Facebook page for daily articles, reports, and commentaries relevant to Memphis.