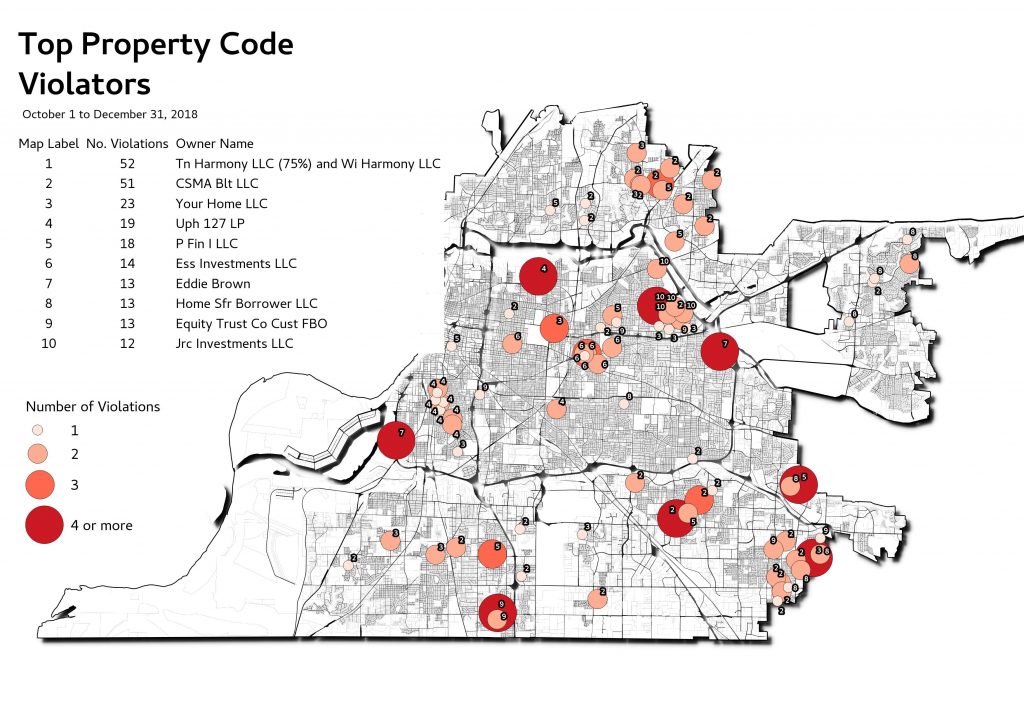 For many years, we have had the penchant in this community for chasing best practices, thinking that urban solutions are as simple as transplanting them from one city to Memphis.
We don't seem to hear it as much these days, because the thinking seems to have evolved: now we ask, how can Memphis create its own best practices?
A few years ago, while trying to watch news I could understand on French television, I stumbled across an interview of Scott Morris, founder of the Church Health Center, the Memphis faith-based, nonprofit organization providing comprehensive health care and health services to people with little or no access to it.  At least I could understand what Morris was saying, and he was describing the founding and the philosophy behind a program inspired by the need for the working poor to have health care.
In response, the commentator sounded like he was holding out the Church Health Center as a model program that could be emulated in French cities.  In other words, the Church Health Center was a recognized best practice.
Our Own Best Practices
That led us to consider what other things have we have done in this community that are also best practices.  We thought of Ballet Memphis, Shelby Farms Park, the contract with the Grizzlies that set the standard for all subsequent NBA negotiations, Broad Avenue Arts District, National Civil Rights Museum, and we are sure you have your favorites to add to the list.
Recently, it seemed obvious to us that Neighborhood Preservation Inc. (NPI) belongs on this list as well.  From a modest beginning that was as much about an idea as a real plan, NPI is today active on many fronts and the sense of urgency that powers it should be adopted by every organization in our community.
One of favorite contributions to the public discussion is the Top 10 Code Violators Map published each quarter to shine a bright light on the companies with provide inadequate and blighted properties and to mobilize action to address them.  The maps were a priority of the Memphis Blight Elimination Charter signed in spring, 2016, and spearheaded by NPI, and the Blight Elimination Steering Committee that was formed from the new wave of activism. The Steering Committee is composed of more than 30 nonprofit organizations, local government, and the private sector that came together with the singular goal of eliminating the high concentration of blighted properties.
Its work is propelled by the Neighborhood Preservation Summit held every 18 months with workshops and speakers who arm blight fighters with the tools and information to fight even more effectively.
Then, too, support comes from the University of Memphis' Neighborhood Preservation Clinic, whose students have filed dozens of lawsuits against noncompliant properties.  A couple of weeks ago, the Clinic filed 29 lawsuits – in General Sessions Court on behalf of the City of Memphis – and made possible under the Neighborhood Preservation Act, the Tennessee law that allows neighbors, other citizens, and city governments to file suit against blighted properties.
The state law was advocated by Steve Barlow, now president of NPI, when he was in private practice and after he was hired by local foundations and Memphis Mayor A C Wharton to champion the blight fight through the courts
Action on all Fronts
If that isn't enough, tomorrow and Friday, along with University of Memphis School of Law, NPI is holding the Strategic Code Enforcement Management Academy, the third gathering of its kind to convene government managers, senior public officials, lawyers, and community organization leaders to adapt and tailor the core principles and practices of strategic code enforcement to drive change.
And those are just the marquee activities.  At the same time, NPI is working on an ambitious and detailed agenda of change that is using existing laws and adding new laws and regulations to give neighborhoods more power in the fight to remove blight.
All of this work is attracting the national attention it deserves, as seen by funding support from national think tanks and philanthropies, including Kresge Foundation, which featured NPI in its 2017 annual report.
"Every neighborhood in Memphis and in Shelby County has the right to be free from the negative impacts and influences caused by vacant, abandoned, and blighted properties," Barlow was quoted as saying in the annual report while describing the 23-page Blight Elimination Charter as our community's call to arms.
"We reached a point as a city where we had gotten so big and had so much empty land in so many neighborhoods that almost everyone understood that addressing blight was important to their quality of life, their homes values, their kids staying here, the likelihood of businesses locating here, and existing businesses staying here.
"Our goal was that the Charter was the place where all ideas came together and was based on us staying connected, communicating, and talking about what we were each doing and where to go first, and where it makes sense to intervene, where to stabilize, where to invest, and where the market can just be the market.  We want to help strategic approaches get deployed as a result of neighborhood-based strategic thinking.  It is about engaging with the community."
Continued Optimism
Chantel Rush, program officer with Kresge's American Cities Practice, said the foundation supports NPI as a "backbone organization" for Memphis that supports place-based and neighborhood level community development.
To many, Barlow's appointment to lead NPI was fortuitous if not an act of divine intervention.  His appointment was the logical outgrowth of his work as an attorney attacking blight-related problems to the point that a newspaper wrote that "in the universe of Memphis blight fighting, all roads lead to Steve Barlow."
In private practice, he attended a Reclaiming Vacant Properties Conference, where he met the leaders of the national anti-blight movement and realized that many of them were lawyers.  Suddenly, his legal career and his passion for improving Memphis neighborhoods converged.  As a result, in 2007, he began to specialize in fighting blight problems, filed Memphis' first lawsuit, and in 2012, he and a group of business leaders formed NPI.
Today, facing the dimensions of a problem that would discourage most people – 30,000 vacant residential lots, 12,500 vacant houses, and 2,500 vacant apartment units – his mantra is measure results, learn, tell the story, do it again.  "I am real optimistic about what we can do with a cohesive strategy," he said.
In its way, NPI is today more than a best practice in attacking blight.  It is also a best practice in civic activism, collaboration, focused strategies, neighborhood priority-setting, and innovative public policy.
***
Join us at the Smart City Memphis Facebook page for daily articles, reports, and commentaries that are relevant to Memphis.