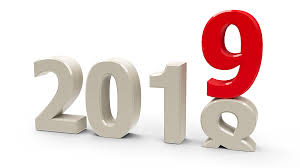 We have been posting resolutions, outlooks, and perspectives from Memphians since the new year unfolded.  This is the last post, and we are grateful to more than 40 people for their contributions.
Shelby County Mayor Lee Harris:
I entered the race for Shelby County Mayor because I wanted to have a conversation around issues that could be broadly impactful, create opportunity for working people, and lift more of our community out of poverty and our neighborhoods out of blight.
In 2019, I expect we will be focused on justice reform, our goal has been the rehabilitation of our young men and women who get caught in the system. I believe we can save some of these children, and we should certainly try. This year, we must take steps to build a Juvenile Justice and Education Center that puts kids on the road to rehabilitation. We have to make sure that the kids who are caught up in the system have some chance at rehabilitation and are not consigned to a life of crime and repeated interactions with our system. I believe some of these kids can be saved. And our future depends on us trying.
I am reminded that in 2019 we have much work to do. And I am optimistic that we are moving in the right direction.
Roy Barnes, President of Coliseum Coalition:
There is no building standing that testifies more to the better angels of our civic nature than the Mid-South Coliseum.
Never before had we, as Memphis and Shelby County citizens, through our official leadership, conceived and created a great public building, a great public space, intended for all of US, without limit, exclusion, difference, and the taint of a cruel and unjust history.  And it was no slapdash creation.  It was a beautiful, rugged, mid-century modern structure equal to any great building that we had seen before, or since.
Perhaps because of this history, we consecrated the Coliseum with our city's best qualities – beauty, equality, justice, community, athleticism, talent, creativity, humor, weirdness, solemnity, generosity, significance, belief.
Yes, just as Memphis wasn't fixed when the Coliseum was opened in 1964, the Coliseum's reopening shrinks next to the larger struggles of our citizens – the need for livable income, quality healthcare, and great schools.  Its reopening won't and can't unite a city economically divided.
But in its LARGE/small way, the Coliseum has always been a landmark pointing the way to our best future – a place of joy for everyone.
The Coliseum Coalition looks forward to continue creating that future with you and the Mid-South Coliseum in 2019 and into Memphis' third century.
Mark Fleischer, Publisher of StoryBoard Memphis:
Our past is our greatest asset.
This is not a phrase that is directly attributed to any one person, and is most often used in reference to folks who are going through recovery from substance abuse.
The idea is this: the survival of and (hopefully) the knowledge gained from your past experiences is of an infinite and wholly unique set of life-changing learning tools if passed along to others, not unlike teaching a poor man to fish to feed him for a lifetime.
As we approach the heart of Memphis's 200th birthday, two schools of thought have circulated around on how to celebrate the event. Either it's a commemoration of our 200 years on the bluff, from colonialism to civil war to civil rights or it's a celebration of moving into the shared hopes and progress of a third century.
In the spirit of the past-as-asset quote, I am looking forward to both.
With the help of a few StoryBoardMemphis partners and some honest conversations, a good number of us believe we can make both Past and Future something to celebrate concurrently in moving forward with clear, healthy heads.
With a difficult history where many of the narratives include slavery, racism, economic injustice, and the murder of an icon in our city's backyard, we understand the desire for some to look past the past. But good, bad or indifferent, that's where our soul is.
Our favorite Memphis foods – BBQ and Soul Food – were cultivated out of slavery.
Our music – the best of any music, Rock 'n' Roll and the Blues – is borne out of pain and suffering.
People don't come to Memphis because we're a resort town. What we offer is authenticity. To quote Tom Jones late last year, quoting our late friend Anthony Bourdain, who said of New Orleans:
"Few people go to New Orleans because it's a 'normal' city – or a 'perfect' or 'safe' one. They go because it's crazy, borderline dysfunctional, permissive, shabby, alcoholic, and bat shit crazy – and because it looks like nowhere else."
That's our Memphis too.
But for those who live it every day – the dysfunctional, shabby, alcoholic or worse – there is much healing to be done. For many, it is simply too difficult to look back at the harsher realities of our city's past, filled as it is with anger and shame, to warrant more than a glance. Why look at lynchings and civil rights abuses and segregation? What good does it do to be reminded of it all? To stir up hatred? To inflict shame?
No. To heal.
There are types of therapeutic treatments that has the patient revisit a traumatic event in their lives in a semi-hypnotic state, the theory being that by revisiting a trauma we can put ourselves in a different role in our own past and, having survived it, learn from it with the perspective that distance gives us. The therapy is not without its critics, but many who have experienced this treatment have walked away feeling healthier for it, having learned to see their lives from a different perspective, and in the role of say, a nurturer, a guardian or even a hero, have been able to protect their former selves. They walk away with a new feeling of empowerment, having changed their lives' narratives, understanding that the trauma of their past does not have to fester in the present.
Elaine Blanchard, a local minister and "life-affirming storyteller," has employed a similar belief system in the power of changing narratives to foster healing, with her efforts in guiding men and women in the Shelby County prison system to help them write their own stories as a form of therapeutic healing.
And Lakethen Mason, founder of the Win Sum Agency, who has assembled 30 panelists for his March symposium "Maximizing Manhood" at the Halloran Centre, that "engages, empowers and connects hundreds of men and their families with inspiring messages to propel them to win in business, faith, community, and life."
Common to all of these is the ideal of healing, not by ignoring the past, but in bringing it to the fore as something to learn from – as our greatest asset.
 Memphis has much to celebrate. We have a rich history in food, music, culture, and innovation.
We also have that difficult past, as well as a challenging present. Both are exemplified by a generational poverty that did not improve post-1968. It is our belief at StoryBoard, along with Ms. Blanchard and Mr. Mason among others, that this difficult past has a critical role in helping Memphis shape a healthy present and hopeful future. In April we are engaging more community leaders in a roundtable discussion (details to be announced) that carries on the conversations of last year's MLK50 commemorations. At StoryBoard, our April issue will be themed as such – we're calling it MLK50+1 – and there we will explore how many in the community are carrying on Dr. Martin Luther King Jr.'s principles into today's Memphis, and fostering the healing that needs to be done in order for us to move forward, with clearer eyes and stronger convictions.
As for StoryBoard Memphisthe print journal, as a product we will continue to evolve and grow. Recently we subtly introduced a refined slogan – Shaping How We Live – that more clearly defines the overall goals of the paper. And with each issue we continue to improve our look, our readability, our focus. We aren't afraid to look back – we look forward in learning from our past mistakes.
With that we hope to be a source of perspective for Memphis. With our roots in community involvement, we have begun to solidify more bonds in various parts of the community from grassroots efforts to help the homeless to the Memphis 3.0 efforts in the halls of City Hall. We hope to continue to raise awareness, bridge communication gaps, and offer context and reason. We look at the logo of the old Memphis Press-Scimitar – its iconic lighthouse – and strive to be a beacon of understanding and learning, and a little entertainment, to help Memphis understand what it was, is and wants to be.
To us, looking forward, that is what this bicentennial year is all about.
***
Join us at the Smart City Memphis Facebook page for daily articles, reports, and commentaries relevant to Memphis and the conversations that begin here.