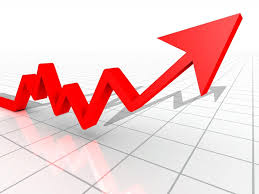 We received an email from David Ciscel, professor emeritus of economics at University of Memphis about our community's economic performance, and with his permission, we are sharing it here:
We tend to talk about the additions a lot but not as much about the subtractions — Electrolux being the big exception.
Here are the numbers from the Tennessee Department of Labor, comparing December 2017 to December 2018:
It's preliminary, but the labor force in the greater Memphis area grew by 1.3% from December 2017 to December 2018. There were a total of 643,210 workers in the region MSA. The City of Memphis labor force grew slightly faster: 1.5% to 299,270 — 46.5% of all workers in our nine-county MSA.
Jackson TN did OK with a 1.5% growth in its labor force to 64,770.
Both Memphis MSA and Jackson have full employment unemployment rates: 3.7% and 3.2% respectively.
The number of jobs in the Metro area grew slightly faster than the number of workers: 1.5% December to December to a total of 667,500 jobs.
That is a very good sign for workers. When both the numbers of jobs grow quicker than the labor force and when the total number of jobs is greater than the number of workers, pressure starts to build to raise wages and salaries to attract the workers to jobs. And that is good news for a low-wage economy like Memphis.
Service-producing jobs grew at a slightly slower rate 1.4% to 598,100 jobs. A big disappointment was our core sector Trade Transportation and Utilities: it grew by only 0.4% to 183,800 jobs. An even bigger disappointment was Education and Health Services (private sector): it actually fell in the number of jobs — by about a 1,000 jobs. Another disappointment was the rapid growth of Administrative, Support and Waste Management jobs (this is where temporary staffing jobs hide): it grew by 10.3% to 71,800 jobs.
Overall, it is not a bad report.
***
Join us at the Smart City Memphis Facebook page for daily articles, reports, and commentaries that are relevant to Memphis.