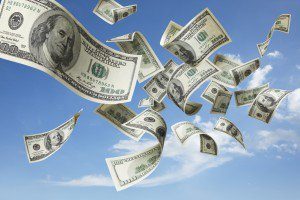 Shelby County Tax Breaks By Year
All of these amounts are from the Shelby County Trustee and only reflect the Shelby County taxes given up through tax breaks by nine agencies with the authority to approve PILOTs.  To our knowledge, City of Memphis does not release any comparable listing or cost report.  Generally speaking, a way to estimate Memphis taxes waived is by taking about 70% of most totals, excluding those that are issued within the smaller municipalities.
The county amounts are revelatory enough, but especially considering how much funding is needed for schools, MATA, and more
2015 – $49,532,469
2016 – $51,278,715
2017 – $52,496,199
2018 – $51,302,308
Agencies and the Amount of Their Waivers of Shelby County Taxes for 2018
$28,071,141 – EDGE
$11,365,600 – Downtown Memphis Commission
$4,131,569 – Memphis Health & Education Board
$3,499,033 – Industrial Development Board of Collierville
$1,312,730 – Industrial Development Board of Bartlett
$1,249,095 – Shelby County Health and Education Board
$566,805 – Industrial Development Board of Arlington
$330,398 – Miscellaneous Contracts
$214,404 – Industrial Development Board of Germantown
***
Join us at the Smart City Memphis Facebook page for daily articles, reports, and commentaries relevant to Memphis and the conversations that begin here.