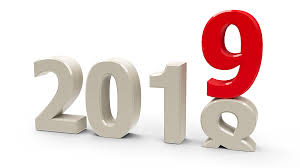 We've been posting resolutions, insights, and perspectives this month from Memphians as they look ahead to the new year.
Cardell Orrin, Memphis City Director, Stand For Children:
The new year is usually a time for optimism. You start with the resolve to change something and the planned commitment to keep it up all year. That also means there has to be at least a bit of self-reflection that considers both the best of what can happen as well as the worst (for incentive). As I've read many of these reflections, they've tended towards the optimistic – best of what can happen. Yet, I feel the need to ring the alarm and allow the cynicism I (and others) feel to get a full hearing before we turn to an attempt at an optimistic view forward.
Memphis is burning with poverty and status quo thinking, while Nero (in the personage of our city and corporate leadership) is playing the fiddle of optimistic resolve to do better by doing more of the same. We see studies that show the Memphis MSA as the second highest in both overall poverty and child poverty in the country, Memphis as the third most "distressed" city in the US, the lowest "Opportunity Index" score of 13 MSAs, one of the highest rates of Opportunity Youth in the country, largest drop in home ownership in the country, and the most economically segregated MSA just to name a few.
Meanwhile, some leaders celebrate an increase in jobs and decrease in unemployment that our local economists tell us is based mainly on national trends, and little else, because we are doing little else to impact our people and small businesses. We cheer for billions of dollars in development without a care for how much of it (either in construction or utilization) will benefit the majority of Memphians, especially those living in the "C" (and sea) of poverty that Smart City Memphis has described in previous posts. Our local, conservative economic development and public governance models have had the underlying theories of austerity and trickle down (supply-side economics) to drive us towards maintaining a status quo of white wealth, but providing no proof that it can break our economy out of a cycle dependent upon (or slave to) national trends alone. The cognitive dissonance we must maintain for a positive outlook, despite all of these issues, was succinctly provided in a report (Local Economic Growth Expected to Continue for the Remainder of 2018) from the Sparks Bureau of Business & Economic Research. In the 6th economic trend listed for 2018 it noted, "Abundant cultural amenities will help offset the long-term problems of high poverty and crime rates."
We hear leaders state priorities, but local government gives little indication that it truly believes in them with prioritized funding. The last several years have shown us that the city and county believe less in prioritizing investments than they do in reducing property taxes and providing tax incentives (PILOTs). The real beneficiaries of this policy are corporations, with little evidence to show that it impacts the attraction or retention of city residents. Can we say trickle down again?
One example of the difference in what they say and what they do is pre-K. We say pre-K is one of the largest levers for supporting children and building towards the future, but we're fine with the city taking 3 years to get to a minimal amount of funding towards pre-K for the lowest income families in our community. This minimal investment is less than 1% of the city budget in contrast to education investments from the city 10 years ago that were 10% and over.  Meanwhile, each year we wait, and hundreds if not thousands of 4 year-olds will go without pre-K – remembering they're only 4 once. By comparison of stated priorities – the pre-K initiative, that leaders say is so important, is slated for less than a third of the increase in funding for potholes by the city.
Before he left office, Mayor A C Wharton launched the Blueprint for Prosperity plan by the way of acknowledging the great challenge of poverty in our community and attempting to set out methods to begin addressing it. While Memphis is rife with plans and this one had its set of detractors (gotta keep it cynical), it provided more than the platitudes we get from current leadership that acknowledges poverty as a challenge, but provides no clear plan or ideas to address it.
Leaders give lip service to expanding opportunity for African-American owned businesses (and MWBE as a whole), but we have seen decades of failure at really making an impact and changing public and private expectations in that area. The Union Row project, expected to be the largest development project in Memphis history, was announced with NO minority partners or contractors. One can imagine there had to be multiple pre-announcement meetings with the project developers and contractors, downtown officials, and city government representatives, and they still seemed to be stunned and scrambling for answers to the diversity issue as they sought a historic public investment in the project in front of majority African-American legislative bodies.
It is hard to rise above this cynicism. Some would rather "brand" our way out of these challenges, than actually get to the hard work of confronting them and changing the culture and status quo of our city. Yet, Memphis remains a city of amazing potential with amazing people. Everyone says it, everyone sees it. Our biggest challenge to maximizing that potential? Visionary, committed, passionate – ready to break a few eggs – Leadership. For an entrepreneurial city, our public and civic leadership tends to be very risk and change averse. Even with all the markers pointing to emergency, the pressure has not gotten great enough to force the real change we must see to progress as a city.
Yet hope springs eternal, and election years are great for igniting hope (and portending doom). Last year ushered in a broad change in county government making it more representative of Shelby County, and we already see some changes in decisions and governance by county elected officials. I hope we see more progressive ideas, focus on serving citizens, and transparency in government. With a renewed commitment to education and our youth from the Mayor Harris and the county commission, let's hope we really put our money where we say our priorities are. The city elections give an opportunity to build a more progressive city with the mayoral election and all city council seats on the ballot. Committed voters can envision a new day with a raised bar for how we support and develop our citizens, truly commit to building our neighborhoods, and correct the mistakes of the past several years by electing officials who will truly prioritize our young people with real investments. Let's not be afraid to stare our challenges directly in the eyes, admit to past failures, and build real coalitions focused on expanding opportunities for all our people to build a more just and equitable city.