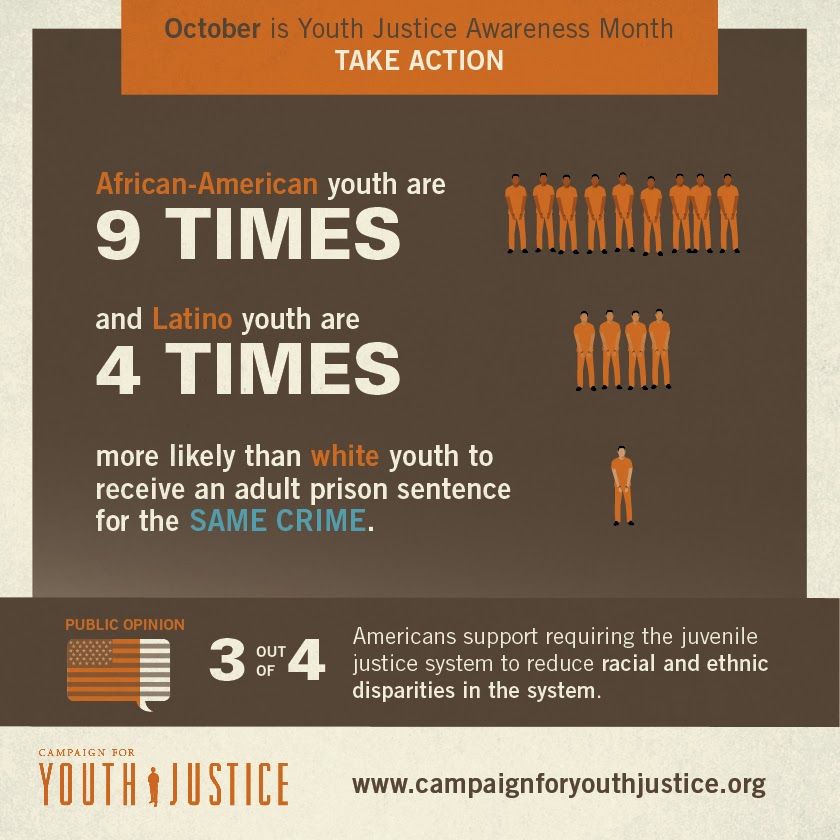 We continue to be concerned about the relentless march mobilized by the usual suspects to create the so-called Youth Assessment Center (we are pleased that the word, Juvenile, has been removed from the name but we have no sense that the general principles for the Center have improved).  Earlier this year, the previous Shelby County Board of Commissioners raised the potential of revisiting a $54 million "juvenile detention and assessment facility," and earlier this week, the new Shelby County Board of Commissioners approved $500,000 in funding to pay the University of Tennessee Health Science Center to operate it.  It is not the operator that concerns us; it is the forces that will control its policies and drive its procedures.  Former Shelby County DOJ settlement agreement coordinator Bill Powell articulated many of these concerns in an October 26, 2017 column in The Commercial Appeal.  
Here's our own assessment of the Youth Assessment Center that was posted January 8, 2018:
We take the proponents for a Juvenile Assessment Center at their word: nothing final has been decided and they are open to suggestions.
Based on that, it seems a good time, with a new year laid out in front of them, to start over.
It's inarguable that the initiative at this time lacks street cred and the broad-based support of key people and organizations whose support is essential for the concept's ultimate success.
We are not saying that the right kind of center cannot be important for Memphis and Shelby County.  For more than 20 years, well-designed centers have been key parts of other cities' efforts to provide interventions that improve the life trajectories for many children and young people whose lives collide with the juvenile justice system while also reducing crime.
The problem is that the current process has had a sense of inevitability to it since it was first rolled out.  With the usual suspects leading it, notably those identified with campaigns for tougher laws, longer sentences, and more incarceration, there was no escaping the feeling that they knew what they wanted their destination to be before the process began.
Getting The Framework Right
Even the much ballyhooed symposium at the University of Memphis entitled "Breaking the Cycle of Delinquency" felt like a three-act play aimed at checking the box for public engagement while its real purpose was to build momentum for the concept.
For the cynically minded, news releases from Memphis Shelby Crime Commission in the months leading to the symposium were aimed at creating a receptive audience for its Juvenile Assessment Center proposal.  For example, a couple of months before the symposium, there was one with the headline: "Youthful Offenders Drive Crime."  A few days before the symposium, one headline said: "Juvenile Crime Figures Show Both Encouraging and Some Alarming Trends."
Proponents say that the Juvenile Assessment Center offers better odds for young offenders to have a path that does not lead to a jail cell, and we commend them for that sensitivity; however, we believe a more effective model is akin to a youth resource center operated by nonprofit organizations whose default view of the world is not through a law enforcement framework.
The current concept runs the risk of the Juvenile Assessment Center becoming alternative detention centers.  This has happened in other places and with key players in law enforcement and justice guiding the process, it's easy to imagine that happening here.
That and other serious concerns convince us that our community is a long way from having firm guardrails in place and the specificity that is needed for such a center to achieve its optimal results and garner maximum public support.
Creating A Model Program
The model for the best kind of center is the Multiagency Resource Center (MARC) in Calcashieu Parish, Louisiana, which is supported by a grant from the John D. and Catherine T. MacArthur Foundation.  Its 17 years of success are testament to its individualized responses for "system-involved youth that include more rehabilitative and community-based approaches."
Evaluations of MARC are uniformly positive but here's the proverbial bottom line: the number of children and youth removed from their families and homes has dramatically dropped and with no negative impact on public safety.
As one evaluation said: "These sharp decreases in formal juvenile justice involvement are due largely to Calcasieu's adherence to a local fundamental philosophy – youth and families are best serviced when provided with individually tailored, community-based services.  This philosophy has gone hand-in-hand with the development of a range of diversion and intervention options that hold youth accountable for problematic behavior, promote youth improvement, and keep communities safe and families intact."
Although the Louisiana parish, with its 200,000 population, would seem to be instructive for a Memphis center, we are told that the local proponents rejected it as a model.
Details Matter
Then again, there is also a model program in New York – DOOR— which, since 1972, has been a safe place that "empowers young people to reach their potential by providing comprehensive youth development services in a diverse and caring environment."  It meets the needs of 10,000 disconnected youths a year and its success is based on "wraparound services" that embrace each young person with an individual intervention plan and with the regular contact and updates to ensure progress.
Most of all, it's a nonjudgmental place where children and young people can voluntarily seek help.
Its wraparound services and case management are essentials that should be part of an effective center in Memphis; however, these are terms that can mean different things to different people.  They demand more specific information and processes spelled out for Memphis.
In fact, another term, assessment, is subject to various opinions.  For example, is it to provide juvenile justice officials and law enforcement with information or is to inform the creation of an intervention plan with social service and mental health agencies?
No Kangaroo Court
The kind of juvenile assessment centers recommended for our community began in Florida and evaluations are all over the place, but the stories that concern us are about young people taken to centers where there are no defense attorneys representing their interests.  Instead, prosecutors and police are present and there have been times when the information required from youths in their assessments is then used against them in prosecutions.
In this way, there has to be due process protection for children and families, and there must be complete transparency about how all this pre-trial, pre-petition assessment will be used, and hopefully, not used.  There should be no assessments in which children and their families do not have a complete understanding of what is going on, and in our opinion, that calls for a team of juvenile defenders to be built into the process.
Put mildly, there are significant confidentiality and family privacy issues that have to be acknowledged and addressed.  In our opinion, that hasn't happened as fully as it should.
In a city whose only Supreme Court justice, Abe Fortas, set out the basic rights of young people within the justice system for the first time, there can be nothing less than a program and a process here that are grounded in the same emphasis on fairness and spirit of justice.  As Justice Fortas famously said: "Under our Constitution, the condition of being a boy does not justify a kangaroo court."
Eliminate Slippery Slopes
That's why a Memphis center cannot have any vestiges of a kangaroo court.  It cannot just be just another alliance between police, prosecutors, and judges.  Rather, it should be an alliance of community groups whose collaboration includes those public entities and a broad community-based framework.
Anything less is an admission that the Juvenile Assessment Center is really being designed for law enforcement and prosecutors and are being cloaked in "services" to make it more palatable for a community concerned about the risks for too many of its children and youth in the cradle to prison pipeline.  In this regard, the center cannot be treated as probation ahead of probation and just create another detention center and there should be no handcuffs, shackles, and isolation.
Here's a final concern.  This process is likely to widen the net and bring in more and more children of color rather than the opposite.  Even if they are diverted, there will remain a record of police contact and prosecutorial handling.  This is a very slippery slope, because it has the potential to simply become a new feeder system that exacerbates racial and ethnic disparities.
We are not saying that the philosophy behind a youth assessment center is not laudable.
We Owe It To Our Children
After all, research is clear about the negative impacts from the detention of children and youth.  It puts young people at greater risk of self-harm, increases the likelihood that youth with special needs won't return to school, reduces chances of success in the labor market, it disproportionately affects children of color, it may in fact increase recidivism, and it can slow the natural aging out of delinquency.
In addition, detention is expensive and it is not cost effective.  Alternatives to detention can reduce crime and recidivism than incarceration.  As one criminologist answered when asked the best way to prevent young people from crime, "keep them from entering the front door of the juvenile justice system."
The proposal for the Juvenile Assessment Center for our community falls far short of what is needed, and if it is to have the credibility and the confidence with the public that achieves the policy goals of giving children and youth the kind of alternatives that offer better opportunities for the future, there is much, much more that needs to be done.
We talk an awful lot here about how important our children are, how our children are the future, and how they will determine the city's trajectory.
An effective youth assessment center with due process, confidentiality safeguards, community-led collaborations, full and complete assessments, strong case management adequate staffing, and individualized intervention plans would be proof positive that we can actually translate our words about children into action.
Anything less is an indictment – of us.
***
Join us at the Smart City Memphis Facebook page for daily articles, reports, and commentaries relevant to Memphis.