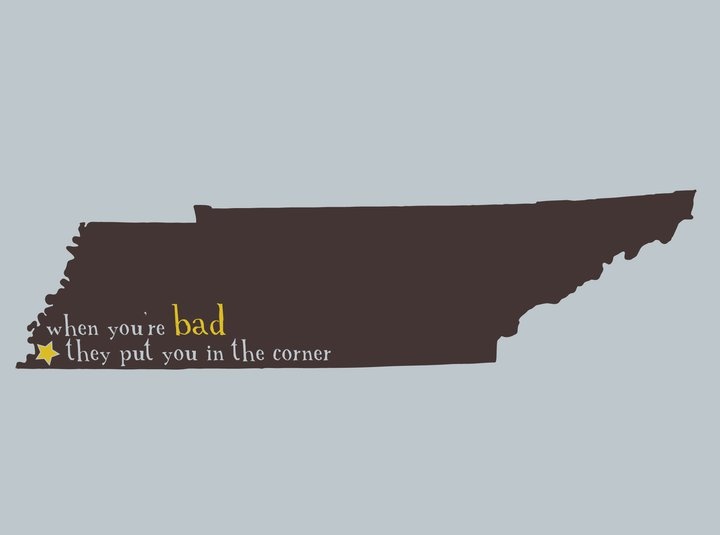 Memphis is moving inexorably toward its bicentennial next year, and here's hoping that despite the impulse to brag about new construction and future projects that we can instead focus on people and place.
A few months later, Shelby County, not to be outdone, will also commemorate its own bicentennial, but it's the Memphis milestone that really matters – primarily because people care and identify with cities, not counties. We can't remember the last time we've read any national coverage of a county's bicentennial and county government's insistence to be part of the bicentennial mostly muddies the local message.
Memphis was founded in May, 1819, so the celebration conveniently dovetails into Memphis in May International Festival events, which for the first time will not honor a foreign county but Memphis itself.
There are those who thought it would say more about Memphis if it had been an opportunity to reflect on the dozens of countries who have thought Memphis important enough to associate with the city as an honored country but most gave way to the idea of a Memphis celebration.
It's the Off-Center Character
Be that as it may, the die is cast, and the "international festival" will be hyper-local instead.  Time will tell if this feels like forcing Memphis in May to be something that it's not, if it has resonance with the rest of the country, and how the festival's core components can be tailored to deliver the bicentennial message.
For us, that message is about a city that always defies the odds and is in truth a Midwestern city posing as a Southern one.  It's about reminding the nation how this humble, often overlooked, resilient, and addictive community has transformed American and world culture – from its most famous import, its music heard in shops and clubs from Frankfurt to Tokyo, to entrepreneurs who triggered the American passion for convenience and who took flight to invent modern world commerce, and to the world's leading pediatric cancer hospital whose founder was welcomed here and that revolutionized the survival rates for children.
As Anthony Bourdain wrote in 2009 after visiting a Rust Belt city: "I think that troubled cities often tragically misinterpret what's coolest about themselves.  They scramble for cure-alls, something that will 'attract business,' always one convention center, one pedestrian mall, or restaurant district away from revival.  They miss their biggest, best, and probably most marketable asset: their unique and off-center character.  Few people go to New Orleans because it's a 'normal' city – or a 'perfect' or 'safe' one.  They go because it's crazy, borderline dysfunctional, permissive, shabby, alcoholic, and bat shit crazy – and because it looks like nowhere else."
It's an admonition worth remembering in the coming year, and it's why we're hoping the bicentennial celebration can resist the temptation to develop and push out a slogan or a tagline.  For us, it is about the aural and the visual – music and images – not about clever marketing hooks.  Memphis is simply too authentic for that.
"The bicentennial needs to be about amplifying the organic," a local filmmaker told me recently, pointing to the importance of engaging creatives and artists in telling the Memphis story and how its history shapes what it is today but even more importantly, telling what it can be in its third century if we make smart investments in artists and place.
Filling The Creative Gap
We broadly use the term, artists, to encompass visual artists, performing artists, filmmakers, musicians, and even the emerging comedy scene.  When we think of place, we immediately think of the plans for the Memphis riverfront.
In this vein, one of the goals of the bicentennial should be to spotlight and amplify some already existing films about Memphis.  For example, there are videos by Beale Street Caravan, ArtsMemphis, and even Memphis Tourism that have only had limited viewership, sometimes only in the hundreds.  It's a good time to excavate and spotlight these heartfelt paeans to Memphis.
Many of them were made by graduates of the Memphis College of Art, which underscores the chief priority for Memphis as it comes to grips with the closing of that civic treasure after 60 years as a landmark in Overton Park.   Ultimately, the real priority is not to figure out what to do with the empty building, but what to do to deal with the creative current that will no longer flow through Memphis.
It would be timely for the bicentennial to act as the incentive to develop a "creative city" plan that positions Memphis for its third century.  It's in Memphis' self-interest for the creative workers to see a future in Memphis that is not just about pursuing a craft, but about making a living.  That's a bicentennial message that could have real legs in positioning Memphis in a new century.
Creating A Greater Public Realm
The bicentennial will be seen by many people as the chance to cheerlead the $14 billion of new construction in the Memphis area although most are private spaces that the majority of Memphians will not visit.  What's most important to Memphis are the public places and the public realm, and when it comes to those, there is no more important place than the riverfront.
It's not just that Memphis began there or that its inspiration provoked the developers laying out the city to name it for Egypt's legendary sacred city.  It's in implementing the bold, exciting vision for it today that can signal a new ambition and reintroduce Memphis to the rest of the country.
It's worth remembering that when the Sustainable Shelby plan was developed a decade ago, the #1 priority of the top 52 recommendations set by the broad-based task forces and by the public in a scientific poll was to "create/reinvest in a great public realm…"  There is no single place in this community – city, county, or region – that more embodies this ambition than the riverfront.
More to the point, Memphis has long had the reputation of pursuing the "latest thing" 20 years after everyone else, as John Elkington, inventor of modern Beale Street, once said.  Right now, it's hard to find a city that is not pursuing ambitious riverfront plans.  Just last week, Detroit and Buffalo announced two more and the $1.2 billion philanthropic pledge to make them happen.
Hopefully, all of this national movement and momentum across the U.S. should supercharge efforts here and provoke a sense of urgency to activate and reimagine our riverfront as the kind of place that offers each of us ways to individualize our experiences there.
A Hint About The Future
Already, Mississippi River Park (formerly ignominiously named Jefferson Davis Park) hints at the energy that the entire riverfront, particularly Tom Lee Park, can generate for Memphis.   The 2.4 acres of the Mississippi River Park has largely been passive greenspace since it opened in 1930 five years before the opening of Riverside Drive.
Until then, Memphis had demonstrated its opinion of the riverfront by allowing garbage and trash to be throw over the bluffs for decades.
There were often cave-ins along the riverfront, but a large cave-in in 1926 sparked action to prevent them in the future.  To relieve growing traffic downtown and provide support for the river banks, concrete and fill were used to strengthen the banks and supported the beginning of Riverside Drive and by extracting rocks and soil from the slope, engineers formed the flat surface that became the city street.
Six years before the establishment of Mississippi River Park, the city's first comprehensive plan laid out a strong vision for the riverfront, but in the ensuing 94 years, there would be about 20 more plans for Memphis' first great place with little, if any, action to exploit the city's most majestic natural resource.
Poetic Justice
The conceptual plans for Tom Lee Park are striking in their reimagination of places that we think that we know well, but will be recreated as the kind of vibrant, active riverfront that we envy in so many other river cities.  Most of all, President Jim Holt and his colleagues at Memphis in May International Festival – long thought to be the biggest barrier to Tom Lee Park's reinvention – has said that as long as he can get an average crowd for Beale Street Music Fest into the new park, the festival has no issues with its ultimate design.
It's the kind of new cooperative approaches that have resulted from the revamping of the old Riverfront Development Corporation into the Memphis River Parks Partnership (MRPP).  Gone are the "we know best" answers to grassroots' suggestions and the stonewalling that was common when criticisms were raised.
All in all, it's a reminder and a testament to what can be done when we are willing to listen and talk to each other.  Battle lines seem to have evaporated, new lines of collaboration have been created, and a shared excitement for the potential of the riverfront to imbue it all.
Hopefully, for the bicentennial, we will not just be talking about plans for the riverfront, but already have them under way.  Returning to the place that 200 years ago gave birth to Memphis and leveraging it for a more dynamic third century is more than crucial city building.  It is poetic justice.
Next Post: Making the Most of the Memphis Bicentennial: Equity and Opportunity
***
Join us at the Smart City Memphis Facebook page for daily articles, reports, and commentaries relevant to Memphis.