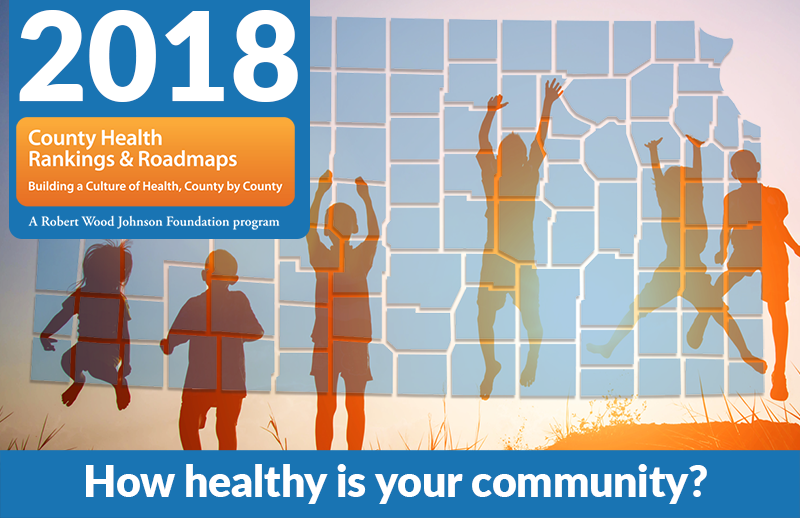 The Robert Wood Johnson Foundation funds the definitive data site, County Health Rankings and Roadmaps, which allows us to compare counties and determine how our county rates with its "peer counties."
The following, however, is not about peer counties, but just comparing Shelby County to the other 94 counties of Tennessee.  This should be alarm enough.
For us, they raise two immediate questions: 1) how can we rank where we rank while at the same time boasting about "world-class medical system" and 2) why isn't improved health care a major topic in the county mayor's race?
Among the 95 Tennessee counties ranked, Shelby County is #49.
The other urban counties in Tennessee rank significantly – Knox #17, Hamilton (Chattanooga) #13, and Davidson (Nashville) #6
For that matter, even Fayette County to our east, #8, and Tipton County to our north, #28, have higher overall health outcomes than Shelby County.
In other words, it's past time that improving health outcomes for Shelby Countians deserves much more attention, and the call to action cannot come from a better place than from the bully pulpit of the county mayor.
Here's hoping that the county mayor's campaign doesn't go much longer without health issues becoming a top priority for debates and position papers.  After all, with the Health Department, Region One, clinics, and more, the county mayor has a major role in setting health priorities.  We need to know what they are while they are still trying to convince us that they deserve that office.
Rankings among Tennessee counties:
#43 – Length of life
9,600 years of potential life that is lost
11,900 years of lost life for African Americans
7,400 years of lost life for Caucasians
#70 – Quality of life
20% in poor or fair health
11% low birthweight
14% frequent physical distress
14% frequent mental distress
13% diabetes prevalence
#35 – Health Behaviors
21% adult smoking
33% adult obesity
27% physical inactivity
13% excessive drinking
19% alcohol-impaired driving deaths
22% food insecurity
11% limited access to health food
#21 – Clinical Care
14% uninsured
38% insufficient sleep
60% mammography screening
#87 – Social and Economic Factors
33% children in poverty
51% children in single parent households
19% disconnected youths
70% children eligible for free or reduced price lunch
#79 – Physical Environment
83% driving alone to work
31% long commute driving alone
21% severe housing problems
#74 – Health Factors
**
Join us at the Smart City Memphis Facebook page for daily articles, reports, and commentaries relevant to Memphis.